Fishin' for Some LM Barns.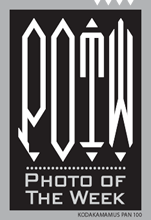 By Joe Dempsey | Sunday, October 19, 2014
For this edition, we are reporting from LM
(lower Missouri) as opposed to LA (Lower Arkansas). The occasion was the sometimes semi-annual good-ol'-boys visit to Rockbridge Rainbow Trout and Game Ranch at Rockbridge, Missouri. Rockbridge is in the boondocks and generally Internet-proof and cell-phone proof except for a few strategically placed wireless hot spots. With all this newfound time on one's hands, the siren call of new sights can be answered. While my cohorts plied the local stream for fat rainbow trout, yours truly nosed around the adjacent territory for barns and other Nikon fodder.