The Road to Oden.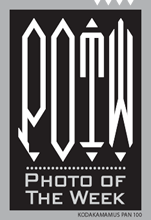 By Joe Dempsey | Sunday, August 2, 2015
After a hasty map reconnaissance
a few weeks ago during a brief sojourn in Black Creek, Arkansas, just west of Norman, I opined as how a short trip through the boondocks from Black Creek to Oden might possibly be fruitful in producing camera and story fodder. Since the road runs roughly south to north, suitable targets would likely be on the west side of the road given the afternoon hours of the adventure. There weren't as many opportunities as I would have liked, but the few afforded were worth the drive and more.