Saint Boniface in the Boondocks.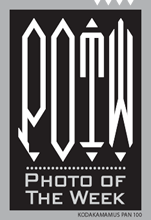 By Joe Dempsey | Sunday, January 25, 2015
If you happen to be traveling west
on Arkansas Highway 77 between the Arkansas River and Bigelow, and you've never seen St. Boniface Church in the New Dixie Community, you are in for a big surprise. You've been cruising down a country road, enjoying what one expects to see in a central Arkansas rural environment. Then all of a sudden, here's this traffic-stopping jewel of a church right there in the big middle of the boondocks. The front of the church faces southwest, so if you intend to take pictures of the front, visit in the afternoon for the best exposure opportunities.