Waitin' for the Miracle.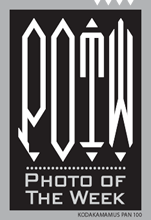 By Joe Dempsey | Monday, September 1, 2014
This end-of-day image at Saracen Lake
in Pine Bluff, Arkansas, was about 30 minutes in the making, once the sun dipped low enough to begin its fun and games with lingering clouds. Provided they stick aound long enough, these leftover clouds from an overcast day will give you results like this, but only if you hold your mouth right. You also need to wait for best results — in this case, about 11 minutes after sunset.