The Neighborhood Jungle.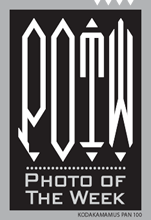 By Joe Dempsey | Sunday, April 13, 2014
Occasionally we need a reminder
of the miraculous circumstances under our feet or at least within easy eyesight. You see some cool stuff and save gas and time. Probably the best time to begin the process is early spring when things are waking up. A lot of what is there to see is in plain sight, but it's mighty tiny — an underfoot Lilliputian colony of sorts. The intrepid photographer needs a low stool or the willingness to get some good old soil on the knees. In either case, the glimpse is worth it.