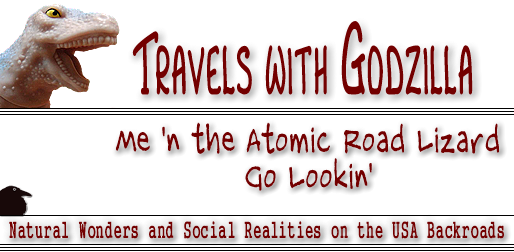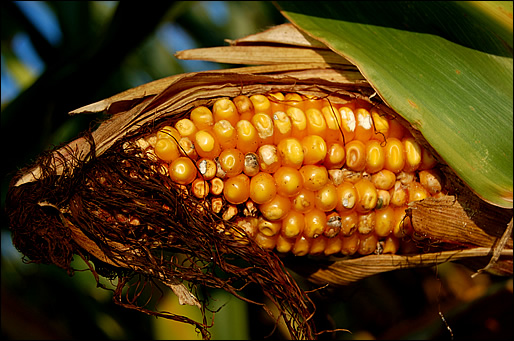 Ripe corn on a roadside stalk in a farmer's field
along Waller Road off Old Furnace Road, east of Seaford, Delaware.
Shade Drenched,
Flat and Tidy.

Thursday, August 20, 2009
Seaford, Delaware
Southern Delaware. Flat and tidy. Sandy fields of corn and beans on neat little farms. A lone field of sunflowers, all hunched over and droopy at the end of the season, their huge eyes browning in the heat. Lush stands of woods, enfolding the backcountry lanes for a few hundred yards at a stretch, shade drenched and mysterious.
The sea eluded us again, me 'n Godzilla. She was shy, too, and didn't want to be photographed. We kept inland, gliding lazily between Seaford on the west of Delaware to Millsboro on Indian River Bay. We dipped down to Trap Pond State Park. I strolled on a groomed trail through the thick woods, saw some white mushrooms and thin cypress trees. It was good to stretch the legs.
Hardscrabble Road, Whaleys Crossroads, Seashore Highway, Shaft Ox Corner, Pepperbox Road, Sandy Fork and Hitchens, Sycamore and Old Furnace. The named roads blend, one into another, like pieces of an easy puzzle on the parlor table, needing to be put together in the vague hope that some useful picture of reality will emerge from the fragments before dinner.
Today the photos will have to tell us whatever else may arise in the imaginative experience we share just now. The traveler's road has its demands. They squeeze the moments into contained blocks. One falls quickly toward another. Writing comes slow to me, like the tide, the inflow and outflow of the many years that are necessary to bring a man, a woman to the evening of a life. Tick, tock. Tick, tock. I must go, even though my fonder wish is to linger here another hour and play between the happy lines. But to the highway. To the highway me 'n Godzilla must go.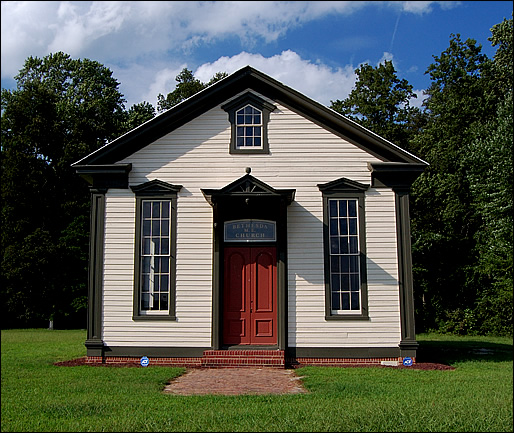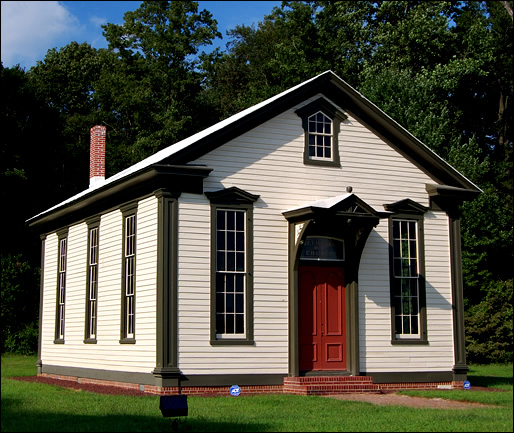 Bethesda Church on Wootten Road,
south of Trap Pond State Park, Delaware.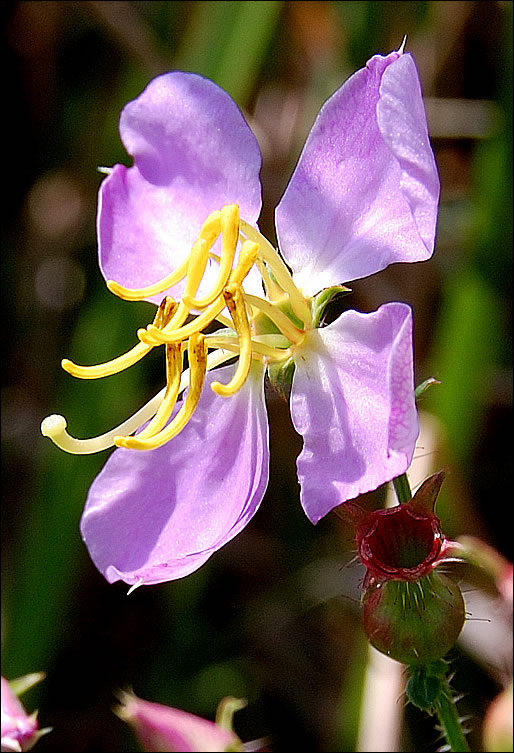 A wildflower
next to Samuel Hill Road off Laurel Road (Delaware Highway 24).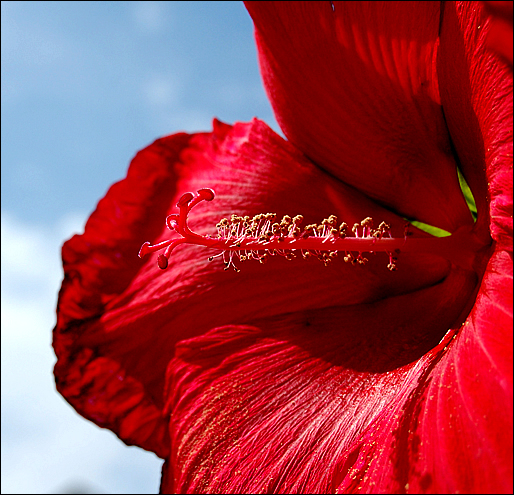 A cultivated flower
at 53rd and Dune Drive in Sea Isle, New Jersey.



To read the previous dispatch in the narrative,
kindly click the crow!

Notices of new dispatches from my Travels with Godzilla are sent by e-mail express to my list of family, friends, students, and fellow travelers. If you've come here by some other means than an e-mail invitation, and would like to receive notices, please write me so I can add you to the list. I share the addresses with no one but Godzilla, who can't type and doesn't do e-mail.
Ebenezer Bowles
threadspinner@corndancer.com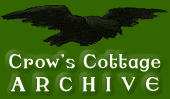 ---

---

---

---

---

---

---

---

---

---


The stories
linked below
form the narrative "Travels with Godzilla."

The Journey Ends:
Bye, Buck Bowles.

Dispatch Eighteen
Fayetteville,
Arkansas
Monday, August 31

Tobacco:
By the Hand of Man.

Dispatch Seventeen
Benton,
Kentucky
Thursday, August 27

Shy and Wonderful:
In Pursuit
Of the Wild Image.

Dispatch Sixteen
Bowling Green,
Kentucky
Wednesday, August 26

Mullens
It Wasn't the Flood.

Dispatch Fifteen
Williamson,
West Virginia
Tuesday, August 25

What Coal?
So Many Mountains
They're
Giving Some Up.

Dispatch Fourteen
Beckley,
West Virginia
Monday, August 24

Illustrated Man:
Pay Is Pay
On the
Honorable Path.

Dispatch Twelve
Morgantown,
West Virginia
Saturday, August 22

Which Road?
Counting the Lanes.

Dispatch Eleven
Bel Air,
Maryland
Friday, August 21

An Easy Puzzle:
Shade Drenched,
Flat and Tidy.

Dispatch Ten
Seaford,
Delaware
Thursday, August 20

Sea Cruise:
A Fine Old Motor Vessel Makes a Smooth Crossing from Jersey to Delaware.

Dispatch Nine
Seaford,
Delaware
Wednesday, August 19

Mighty Joe:
From the River Valley To the Sandy Pine Barrens On a Road to Heaven.

Dispatch Eight
Vineland,
New Jersey
Tuesday, August 18

Sugar Hollow Road:
Not too Far
down the Way
from Mehoopany.

Dispatch Seven
Scranton, Pennsylvania
Friday, August 14

Lucky Stars:
Godzilla Wrestles
a Bear.

Dispatch Six
Scranton, Pennsylvania
Thursday, August 13

Erie:
Off Balance, Agitated.

Dispatch Five
Erie, Pennsylvania
Tuesday, August 11

Purpose:
Success and Fear On the Sly Peripheral.

Dispatch Four
Kent, Ohio
Monday, August 10

Indiana:
You Want to Take Forever.

Dispatch Three
Howe, Indiana
Sunday, August 9

Army Truck:
Carry Me Home.

Dispatch Two
Watseka, Illinois
Saturday, August 8

Road Trip:
Go Fast.

Dispatch One
Muscatine, Iowa
Friday, August 7

---
---

---
---