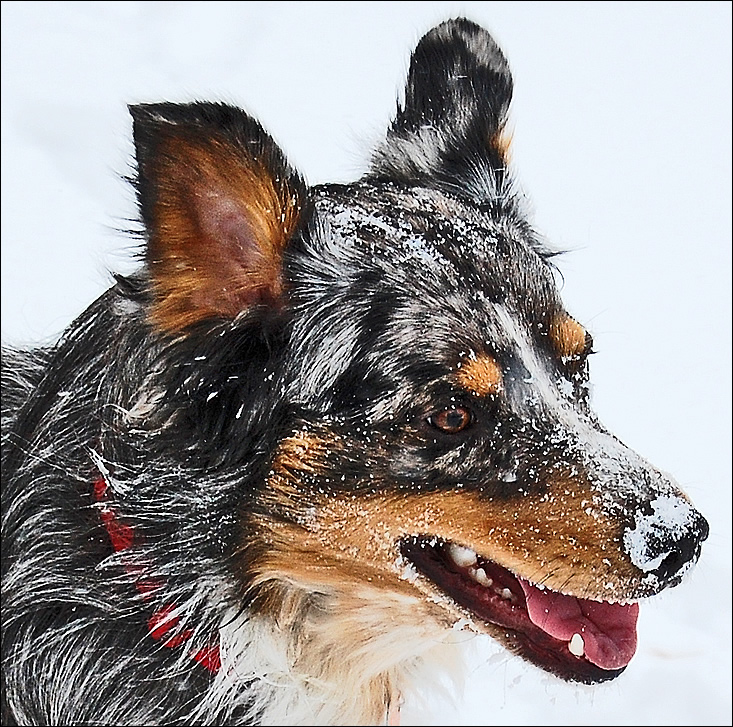 At Play in the Morning Snow
Crow's Cottage • January 20, 2011
Photo by Beau Bosko

Strong and focused, Gandalf the Australian shepherd is a wiry prancer and snarling leader of the pack. A handsome merle, he is an eager catcher of the tennis ball and the flying disk, leaping as high as a tall man's eyes to win the prize. When safe and secure in the cottage, he drops his bluster to become a cuddly pup. At play he might follow the herding instinct to jump up and nip his master sharply on the arm.
Gandalf was born between the railroad tracks and US Highway 61 in Frenchmans Bayou, Arkansas, in early November, 2010. One of his nicknames is Gandy Pandy.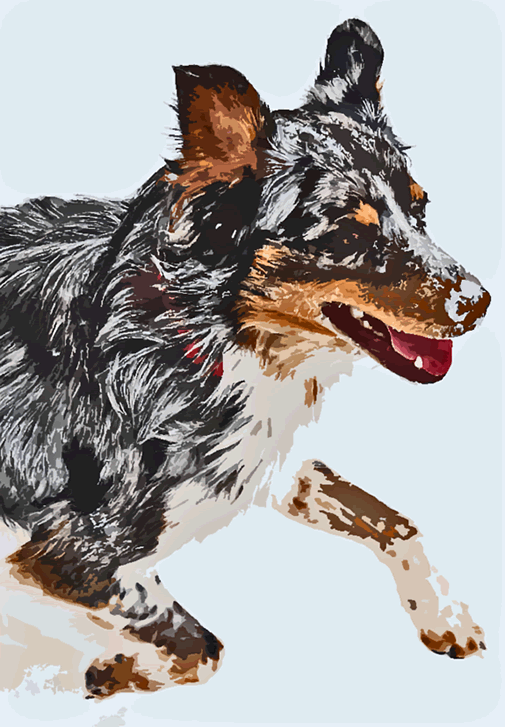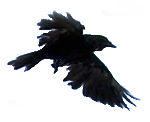 L I N K S to the R E S T of the P A C K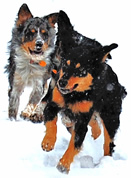 Ulysses the Happy Hound

Isis Comely, Isis Swift

Three Aussies: Pile of Puppies




Notices announcing new entries for Crow's Cottage Glossary and Compendium are sent by e-mail express to my list of family, friends, students, and fellow travelers. If you've come here by some other means, I invite you to write me at the address below so I can add you to the list. It's a private list, shared with no one and guarded by a flock of warrior crows with loud alarms and diligent fairies with tricks of illusion. Aggressive or pacific — you choose — the guardians are in our service to ensure your privacy.
Ebenezer Bowles
threadspinner@corndancer.com

Thursday, January 20, 2011