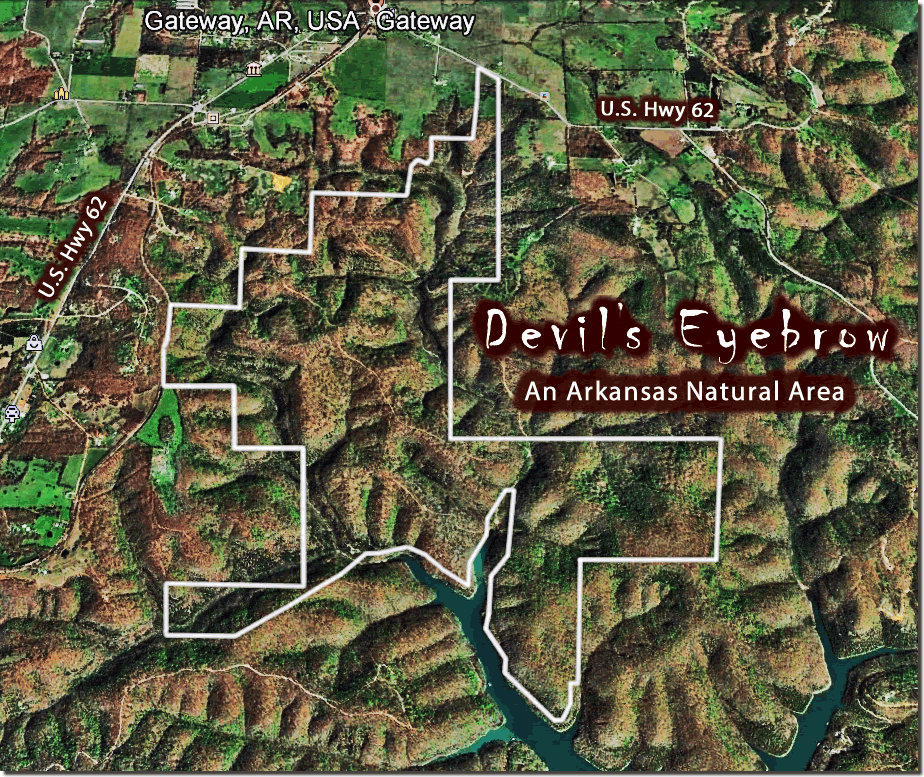 A modified Google Earth view of Devil's Eyebrow Natural Area
Follow this link to the Devil's Eyebrow map on Google.
When you get there, hover over the Map icon in the upper right corner.
The link to Google Earth will be revealed.
∞
The finger-like body of water at the bottom of our map is a sliver of Beaver Lake.
You can also see where the headwaters of Indian Creek flow into the lake
by looking the south central section of the Natural Area boundary. The creek flows from the west.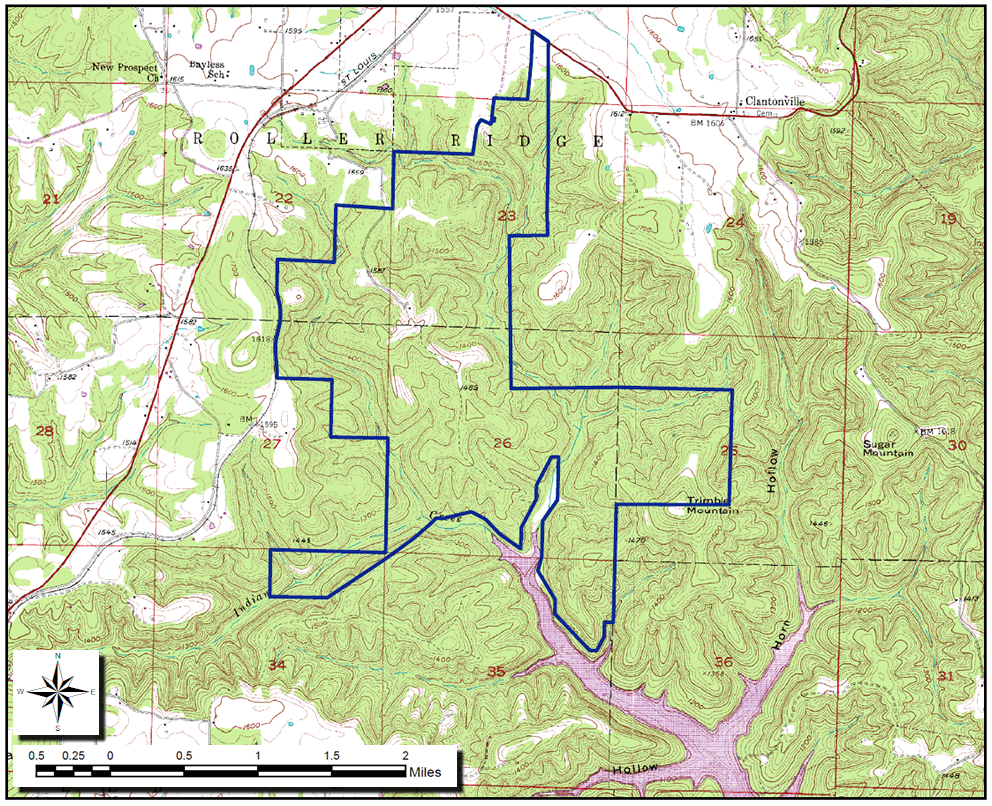 A topographic map with an overlay of the Natural Area boundaries
∞
Source: Arkansas Natural Heritage Commission
USGS Topographic Quadrangle Garfield 7.5'
∞


Posted on Thursday, May 23, 2013,
as part of an entry about the Devil's Eyebrow Natural Area