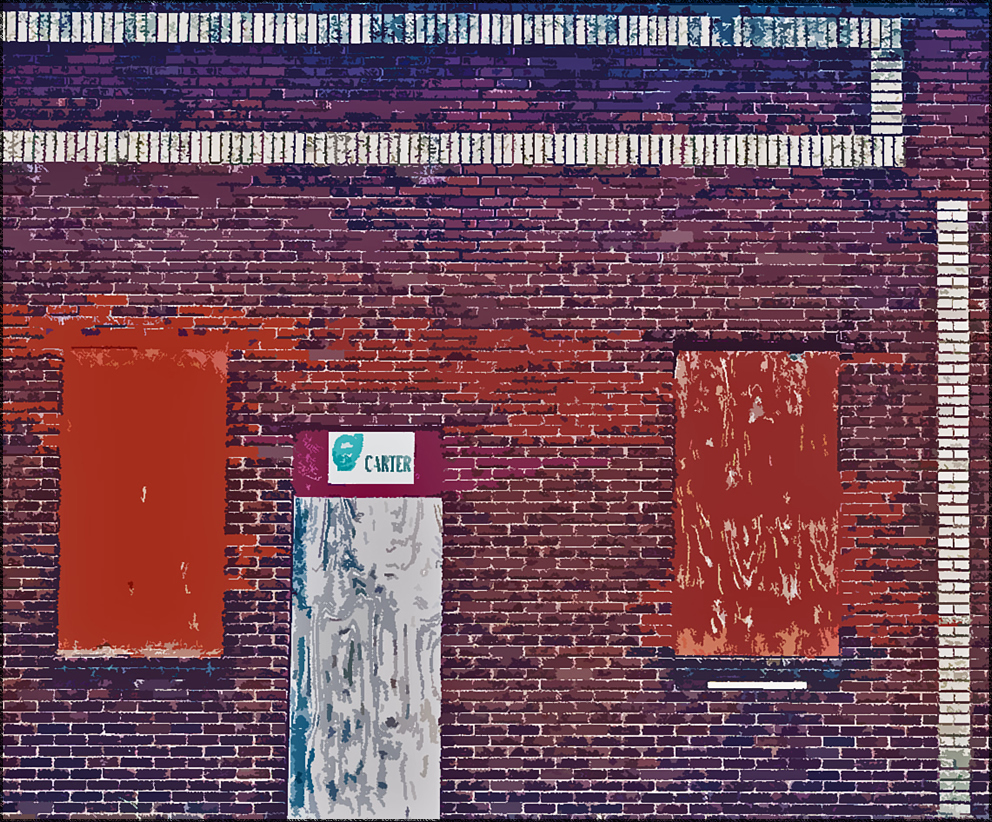 Caprice and Severity in the Social Labyrinth
∞
Boarded-Up Windows, Hammered-Shut Door on a Brick Wall • 13 September 2007
Image by Beau Bosko
Harmony or Disruption?
You Choose.
By Ebenezer Baldwin Bowles
Posted from Crow's Cottage on 19 August 2015

Another friend in the social-net falls away today, drifting to the Earth like a leaf losing its grip on the lifeline of a nurturing branch… a leaf falling, silent and solitary… falling.
Have you cut loose someone from your circle? I did a few moments ago. It was necessary, I decided, to protect the fragile shell of harmony, my shell from the unexpected disruption of another's tumult and desperation.
All it took was the click of an electronic mouse… and away she tumbled into the abyss and despair of broken connections.
An Idea, An Ideal, and the Dark Night
Despair is an appropriate description of the loss of another channel linking my perceptions to the vast and vital world out there, the imagined Universe of my sharers, who exist as an idea and an ideal of life way beyond my viewport here at the cottage. You are out there… are you not?
The Romans spoke of hope with the whisper of the word sperare. Attach the prefix de- and suddenly we lose all hope in the chill of dark night. But only for a moment, we pray. Only for a moment.
My social-net friend entered the circle with great promise. Her departure brings a sharp dash of sadness to the morning.
Once ago I opened a door and said, come in and sit awhile. Our early visits revealed her unique voice and eclectic rainbow of interests. But something essential was missing — as if every day turned us into strangers anew… as if every past positive connection had been lost overnight… as if each flickering encounter demanded fresh proof of identity and intent.
Beaten and Bruised:
Worldly Forces Hard at Work
How far can we go to help in the healing of another when our own journey to wholeness is not yet done? My spirit is not yet strong enough to enter into the risky venture of full and unalterable commitment to the sacrifice.
It is my nature to look first for good in the others I meet. Experience, however, teaches me to watch with practiced wariness for worldly forces hard at work in the mundane flow of daily life… because, once or twice before… I have been beaten and bruised… and don't like it. How about you?
So, I watch — a necessary precaution — for insidious expressions of ego and fear to emerge like Familiars, the ageless disrupters, who are bent on breaking the bonds of community and derailing my quest for unity of purpose. I look into the mirror and wonder: Am I trapped in a self-fulfilling prophecy of failure?
Don't know. Just don't.
But I am hopeful. To spite the gloom, I hold dearly to hope. This go 'round, this time: Yes! the outcome shall be different. I will not abandon my desire for wholeness and harmony in relationships, ephemeral or casual or as deep and as lasting as blood.
Sand and Seeds,
Signs of Illumination
"Separateness is a delusion," the Adept P.F.C. wrote. "In the world of causes, heaven, the Divine Will works perfectly."
The top of the hourglass on my desk empties itself once again into the microcosm below. All I can do now is turn the glass over and wait… and watch… as the white grains of sand fall again from the heavenlies to fill the empty globe with fresh patterns and signs of illumination — seeds of good emerging to bring life to a field of misfortune.
∞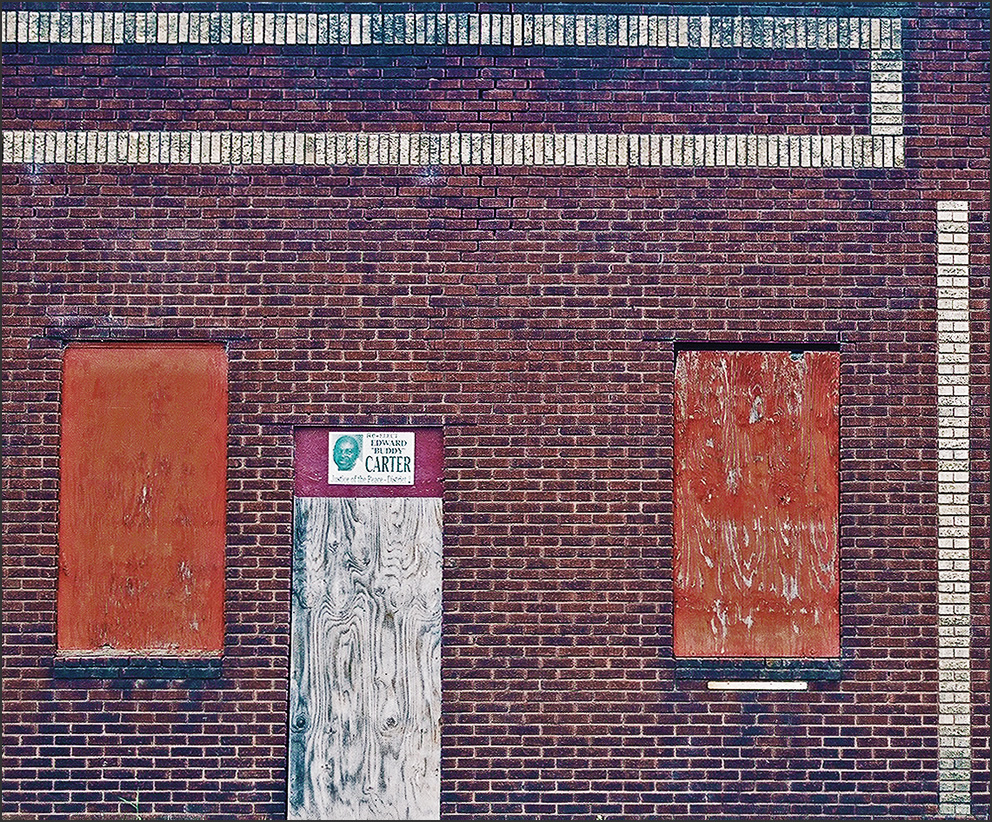 On a backstreet in the old river town of Helena, Arkansas
The sign above the door reads: "Re-Elect Edward 'Buddy' Carter Justice of the Peace District 2." Mr. Carter won.


A Friend Is Lost was posted on Wednesday, August 19, 2015