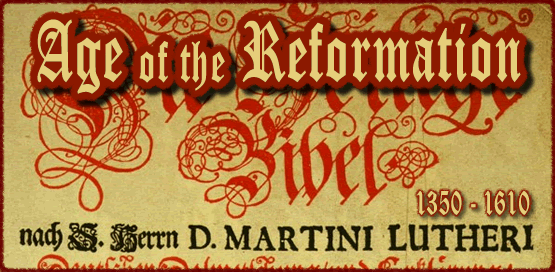 Essays and Class Notes no longer featured on the Age of the Reformation homepage or the News and Notes page are archived here.




Busbecq's 'Turkish Letters' Identifies a Meritocracy Allowing Social Mobility in the Ottoman Empire
Turks and Talent.
Christian Europe during most of the sixteenth century felt very much under the shadow of conquest by the Ottoman Turks. At that time, the Ottomans were by many measures the strongest power in the Mediterranean world. They were also an Islamic country — and Islam had been the great enemy of Christendom for centuries. Turkish customs and dress were different, a difference that was perceived as barbaric.





The Folly of Erasmus
and the Vices of Luther:
Sixteenth-Century Ethnocentricity Wasn't Much Different from Today's.
Human beings have a strong tendency to be ethnocentric, i.e., they categorize the people in their world into "Us" or "Them." By "Us" or "Them," we mean those inside the group and those outside the group, whatever that group might be: clique, town, state, region, nation, race, or political party. Scholarly discourse refers to those outsiders as "the other," but that is just another way of saying "them."





Of Historians and Their Words:
Eras, Concepts, Dates, Ages....
In Our Search for Meaning,
We Settle on the Terms
'Renaissance' and 'Reformation'
Everyone has heard or read the terms Renaissance and Reformation being used in lectures and books. Both terms are familiar but what do they really mean or stand for? This essay explores issues raised by that question and takes us on a survey of several centuries of European history. It addresses vexing aspects of intellectual history and the ways and means of historians in search of meaning and validation.