---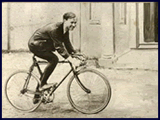 Enjoying the
Simple Pleasures.
Dispatch Number Seventeen.
February 28, 2003.
From The City to Richmond and Back Again.
---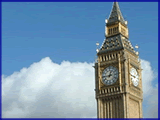 Liberation
in a Maddening City.
Dispatch Number Sixteen.
November 24, 2002.
The Last Hostage Is Set Free.
---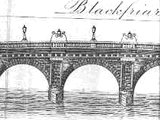 Hurrying
to the Whinge Session.
Dispatch Number Fifteen.
October 29, 2002.
Manic Bicyclist Pedals along the River Thames.
---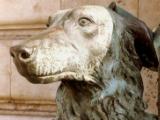 Dog Tales
In the Hour Glass.
Dispatch Number Fourteen.
February 21, 2001.
Thirsty Old Pub Hound Rouses Memories.
---
La Dolce Vita
And Vampire Liberty.
Dispatch Number Thirteen.
February 14, 2001.
Contemplation of a 1914 Mary Box.
---
The Travelcard
As Landmark.
Dispatch Number Twelve.
February 7, 2001.
Another Month in the Underground Adventure.
---
The Extra Mile Leads
To Sweet Revenge.
Dispatch Number Eleven.
January 3, 2001.
Getting Better Becomes a Lifelong Passion.
---
Four Boys (and a Revolution)
From Liverpool.
Dispatch Number Ten.
December 13, 2000.
Love the Beatles Once, Love Them for a Lifetime.
---
A Kinder Attitude
Among the French.
Dispatch Number Nine.
November 29, 2000.
Coffee, Sunrise, and the Eiffel Tower.
---
Mr. Miles Stops
For Chips and War.
Dispatch Number Eight.
November 22, 2000.
A Spontaneous Exchange at the Local Pub.
---
U.S. Muscle
Drives Brit Interest.
Dispatch Number Seven.
November 15, 2000.
Europeans and America's Disputed Election.
---
Nurse Edith
And Private Burns.
Dispatch Number Six.
November 8, 2000.
A Statue and an Obituary....
---
Yes, You Can
Move to Europe.
Dispatch Number Five.
November 1, 2000.
I Wonder What It Would Be Like If....
---
Mysterious,
Magnificient Amsterdam.
Dispatch Number Four.
October 25, 2000.
Hash Cakes, Red Light Dreams.
---
Beggars
At the Banquet.
Dispatch Number Three.
October 11, 2000.
A Song to Sing for Papa, A Pence or Two for God.
---
Riding the Tube
To Liverpool Street.
Dispatch Number Two.
October 4, 2000.
A Long Way Away From Catfish and Squirrels.
---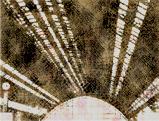 So Much Fun
In London Town.
Dispatch Number One.
September 27, 2000.
Coming Face-to-Face With an Outright Lie.