Lotus in the Fast Lane.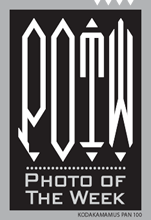 By Joe Dempsey | Sunday, August 30, 2015
The American Lotus (aka water lily)
is one of the last blooms we'll see in my favorite lotus pond. It's in plain sight in view of hundreds, perhaps thousands of human beings who drive past the pond and lotus colony daily. Most of these folk never see it or pay the least bit of attention to the blooms. The colony could care less. It is concerned only with survival. The beauty it produces in the process is coincidental. I shot this picture in a fresh breeze. The winds are distorting the petals as if the Almighty's intention was to make a porch for the attendant bug.