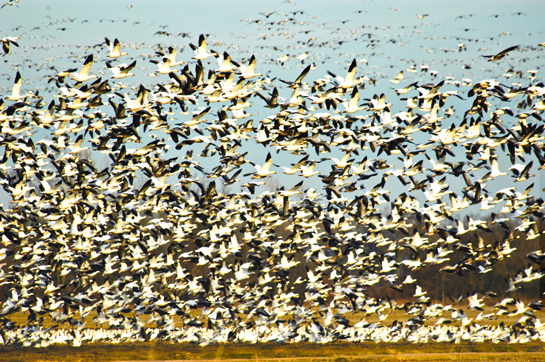 Sunday, November 18, 2007
A group of geese, I believe, is called a flock. I'd call this a plethora of geese. I rounded a curve in the neighborhood of Gethsemane, Arkansas, and spied this gaggle on a recently harvested rice field.
Before we go further, let's discuss the proper pronunciation of the location, Gethsemane. In those environs, the Biblical pronunciation is kaput. The quickest way to demonstrate that you are foreign to the territory is to apply the pronunciation you learned in Sunday School.
The proper, accepted, revised standard version is
guess-a-main.
To help better understand the general location of Gethsemane, it is northeast of Sherrill, west of Altheimer, southwest of Wabbaseka and southeast of Tucker, all of which are north of Pine Bluff. While these coordinates will not work well for calling in artillery, follow them and you will arrive in the general area.
The plethora of honkers on and above the rice field was well organized. Once I saw these critters, I pulled off the pavement at the next accessible turn-row. As I disembarked, they watched at a safe distance and did nothing. They kept watching as I rigged a long lens and camera on my tripod. Still not fidgety or flinching, they watched me pick up the tripod and head squarely in their direction. As I proceeded toward then, the theme music from Jaws was swirling through my head. And then they broke. Honking like a dissonant concerto, thousands of geese took to the air. Flapping wings were the descant to the main event. It looked like the Spanish Armanda of goosedoom.
Surprisingly, the geese did not fly far before they landed. Having captured the rise, I wanted more. I repeated the same procedure several times.
Turns out, the geese have some sort of imaginary line in the sand (actually gumbo, popularly known as "buckshot" in this case). When you cross that line, they split.
What's clear is that these creatures employ a sophisticated system to keep intruders at what they believe to be a safe distance. Forget the term dumb animals.
There are so many geese now, according to the latest edition of National Geographic, that they are about to eat themselves out of house and home in their nesting grounds up north. In hunting states, limits on the amount of geese that hunters may take on one trip have been greatly increased.
Though I am not a hunter, I understand the place of hunters in the current overall scheme of wildlife management. If herds and flocks are not thinned, in many cases the amount of specific environment necessary to support a given species may be overtaxed and unable to support the population. We do live in a complex world, don't we?
N O T E :
Nikon D100 / Nikkor f4-5.6 80-400 Zoom / shot 2-1-2003 / on the pod / Posted with Photoshop CS3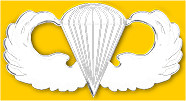 Click the jump wings
to see the previous Photo of the Week. . . .