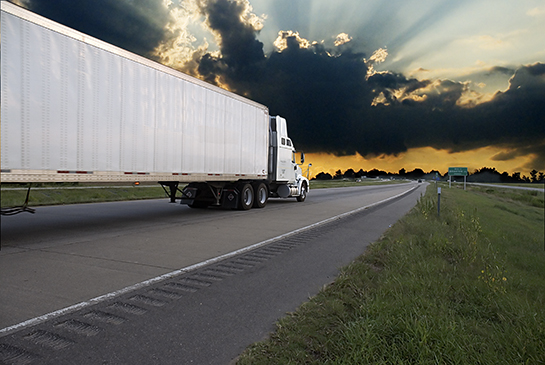 Sunday, December 2, 2007
Think of a weary driver, longing for anticipated domestic comforts as he hums George Jones' version of "Six days on the road an' I'm a gonna be home tonight." The thought captures the gist of this image — and does not require a stretch of the imagination to get you there.
It was in early spring and I was cruising around I-530 near Pine Bluff, Arkansas, looking for some image fodder for a client whose wares are aimed squarely at the trucking industry. I found a good location, which afforded at least a modicum of personal safety while I became a target, standing on a highway shoulder with a camera. After about 30 or so drive-by shootings, I got this one. It filled the bill.
Now, the confessions start. The shot was recorded about 1500 hours (Mickey's little hand is on the three and his big hand is on the 12). Good exposure on the truck with a totally blah, washed out sky. But, in good southern parlance, "... it was clabberin' up," and if I figured right, by about the time both of Mickey's hands crawled around to the six, the sun and the clouds would be doing their visual version of the last refrain or two of Tchaikovsky's 1812 Overture.
On any given day, I'd rather be lucky than good, and my weather prognostications were more than correct.
At the conclusion of the 1500 shot, I duct-taped an X on the shoulder where my size 13s were positioned. When I returned, I took up that same firing position again. I had to do a series of belt-fed nail-biting waits for short increments of time when traffic subsided enough to get the sky and clouds at the same approximate angle of the first shot. (Try diagramming that sentence.) Finally got lucky again.
With a little patience and a lot of Photoshop, I sanitized the truck of corporate visual evidence and merged the two images to get what you see above. It's a photograph, but not in the purist's view. The probability of getting that shot in the flesh is about as good as a sausage peddler's chances in Islamabad — so I did what I had to do.
In any case, the resulting shot is now in use and resonates well with the target audience. If you are curious about this crass commercialization of the Almighty's creation, take a gander here: http://www.muleheadbrand.com/nmb2.html I designed the label, too.
People keep asking me why I do what I do. I decided early on that any job which includes carrying heavy tools was out.
N O T E :
Nikon D200 / Nikon 18-30 f3.5-5.6 zoom / hand held dodging traffic / pants cleaning by Maytag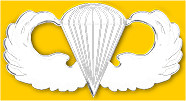 Click the jump wings
to see the previous Photo of the Week. . . .