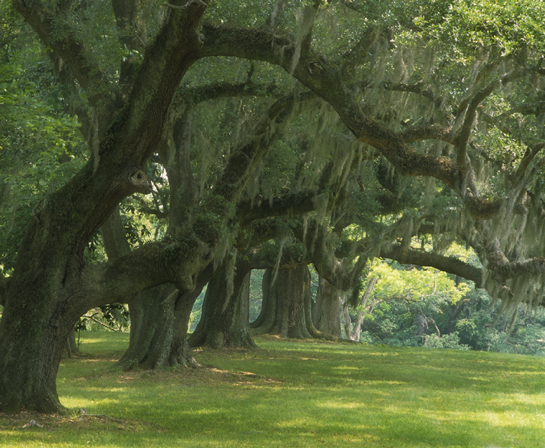 Sunday, March 9, 2008
These magnificent live oaks line what was once the entry to Mount Repose Plantation just north of Natchez, Mississippi. According to reliable sources, the plantation was established in 1828. Sometime thereafter, the owner planted these oak trees to line one side of the entry to the plantation. He said he would plant the other side of the entry as soon as Henry Clay was elected president of the United States.
Ol' Henry gave it four shots. He was a candidate for president in 1824, 1832, 1840, and 1844. The problem was, as bad as he wanted to be president, he failed to convince a majority of his countrymen that his being their leader was a good idea. So today, more than 100 years later, there is only one row of oaks at Mount Repose. The entry to the plantation has since moved a quarter mile or so north of this location.
I discovered these trees in 1995.
To arrive at this visual treasure, my partner for the trip, Samantha, a fine black Labrador retriever, decided to take a left when we could have gone the other way north of Natchez. Divine guidance I suppose, because we did not have a clue as to what was before us.
Driving slowly to take in the countryside, I came to a complete stop when I saw these trees. A three-stranded barbed-wire fence separated the trees from the road and me. (Yes, yes, I realize the proper pronunciation is "bob-wahr.") This image appeared on a Sunday morning before the sun was too high in the sky. Illumination on the trees was about as good as it gets from the angle I wanted. I drove to see if there was an entrance to the property that I could use conveniently, if not surreptitiously. No luck. So I had to back pedal, pull off the road, and park virtually in a ditch -- and then negotiate the devilish fence.
Being right at six-foot and six-inches, that's a pretty good trick. I did not make it through the fence unscathed, leaving a few drops of blood on the scene (both on entry and egress). Samantha, rather miffed and well in sight, remained behind tethered to a fence post.
This negotiation of the fence was a necessity to get the shot. I did not want to risk waking someone to ask if I could shoot their trees and subsequently being asked, or worse, told to leave. My policy generally is, shoot first and ask questions later, but only if cornered — and then muster up the best act of innocence one can contrive on the spur of the moment.
After shooting several rolls of film from different angles, Samantha and I just sat and looked at the trees for a while. Pretty well left on their own except for the obvious manicuring of the attendant grass, they have survived a nasty war and a lot of untoward climatic conditions in their time — and they are doing just fine, thank you.
If you have a sharp eye, you will notice festoons of Spanish moss dangling at an angle that defies gravitational pull. There was a slight breeze from the east that morning, which was a welcome respite since I a "broke a sweat" traversing the bob-wahr.
This was not the only discovery of the day. Wagner's store, which we posted last week, was just a few miles up the road. I'd rather be lucky than good any day of the week.
N O T E S:
Nikon N90s / Nikkor f2.8 80-200 D / Fujichrome / tripod / scanned with Nikon Coolscan 5000ED, post processed in Photoshop CS3 Extended.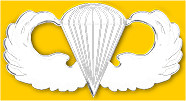 Click the jump wings
to see the previous Photo of the Week. . . .