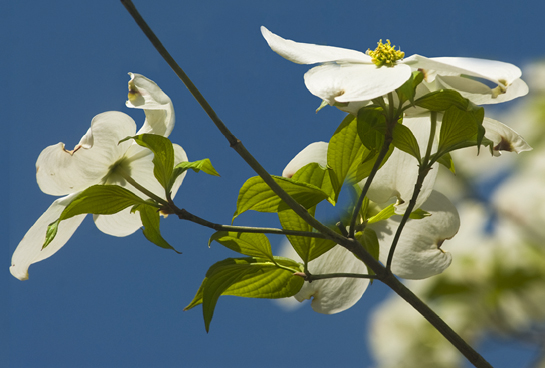 Sunday, April 6, 2008
This ain't the first time a photographer has shot dogwood blooms against an azure sky. And it will not be the last. However, falling back on a tried and true formula is sometimes a good course of action.
Like eating your mother's fudge. Or watching "Animal House," "Blazing Saddles," or "Midway" for the 89th time. Although the surprises are few, being well ensconced in your comfort zone is warm, fuzzy, and welcome.
This tree belongs to my neighbor. While I was squatting on a stool, twisting my beleaguered back in monkey-like contortions to find the corrected sight in my viewfinder, my neighbor's ultra-friendly brindle boxer was licking me and enjoying the moment with as much relish as I was.
The sight of these blooms — well illuminated by the sun, whose welcome rays have oft been absent this rainy spring — was proof positive that one doesn't have to wander far to find pleasantness.
As you can tell, I am suffering for words. I'll toss the ball to you. Scroll up to the picture and see if you can find the thousand that a good picture is worth. One dogwood leaf apparently served as a partial meal for an insect. See if you can find it. I didn't until I finished the post-processing of the image.
N O T E S:
Nikon D200. Nikkor AF D 80-200 f2.8, tripod mounted, processed in Photoshop CS3 Extended.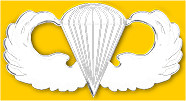 Click the jump wings
to see the previous Photo of the Week. . . .