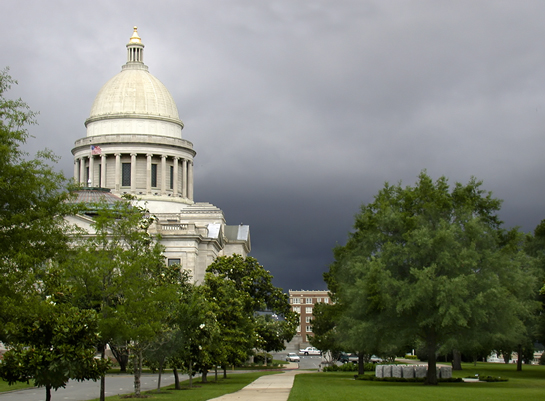 Sunday, May 4, 2008
There was relative calm inside the Arkansas state capitol when this image was shot outside the building in May of 2002. The legislature was not in session, so it was generally safe for women and children to be on the streets. The storm was rapidly approaching as late spring thunder storms will do, so I did not stick around for the final act in the event. You don't have to practice to be miserable.
The picture is symbolic of spring, 2008. For the last several weeks we have been contemporaneously bombarded with blusters of thunder storms and politics. Temporary cessation of the latter is predictable as the primary elections on May 20 are bearing down on us. A relaxation in the frequency of the former is out of our hands, but we do have high hopes for a solid week of sunshine in the immediate future.
Most will agree that rain storms and politics are necessary inconveniences. One showers us with water. The other showers us with, well, you know. Without rain, we'd have no tomatoes for BLTs. We'd have no waterfalls, lakes, or dripping faucets. Without politics, we'd have no political jokes. The likes of historical Will Rogers and contemporary P.J. O'Rourke would have to be famous for plumbing the depths of other fertile fields to make us laugh. And where would we be without political cartoons? Rain and politics: two great reasons to gripe. Is this a great country or what?
N O T E S:
Shot with now archaic Nikon CoolPix 950 with a then respectable 3.1 megapixel sensor. Post processed with Photoshop CS3 Extended and Genuine Fractals Print Pro.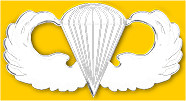 Click the jump wings
to see the previous Photo of the Week. . . .