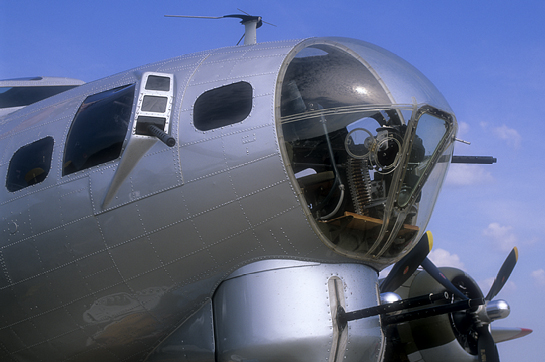 Sunday, May 25, 2008
The venerable Boeing B-17 and its valiant crews from the Eighth Air Force in England and the Fifteenth Air Force in Italy played a major role in defeating Adolph Hitler's Nazi war and terror machine in World War II. These gritty young crews delivered their ordnance in broad daylight.
The B-17 had its beginnings in 1934. Originally designated as Boeing Model 299, the airplane took its maiden flight in mid-1935. The War Department (now Department of Defense) liked what it saw, ordered 13 copies, and dubbed it the Y1B-17. The "Y' before the model name in that day and time indicated that the aircraft was considered experimental, or at least not officially accepted into service. The new aircraft found favor with the Pentagon brass of that era, and Boeing delivered the first production models in 1937.
The popular name, "Flying Fortress," came from a reporter who was impressed with the defensive firepower carried by the B-17. The final B-17-G model bristled with 13 Browning .50 caliber machine guns, which provided a shower of lead to welcome enemy fighter pilots who dared to enter a B-17's air space.
The aircraft required a crew of 10 brave souls to venture into combat and had a reputation for toughness. It could take a serious beating and still get its crew back to home base with extensive battle damage. Here is prima facie evidence: http://en.wikipedia.org/wiki/Image:B-17_Damage_Cologne.jpg Despite its formidable armament, more than 4,700 B-17s were lost during WWII combat operations.
The B-17 was powered with 4,800 horsepower emanating from four nine-cylinder, air-cooled Wright Cyclone engines driving 11-foot propellers. The sound of these creatures still raises the hair on the back of your neck. They belch, spit, and cough as they start, but once they roar to life they work with the precision of a hand-crafted watch. Many World War II airmen preferred the air-cooled engines over liquid-cooled models because they could take a beating and still get you home.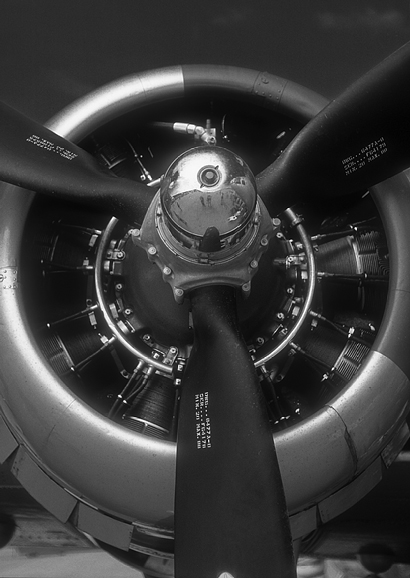 One of my closest friend's fondest wish is to own one of these engines and mount it on a pad in his back yard. Then, when he is stressed out, he can repair to a wicker seat in the back yard, pop the top on a Busch (or two), fire up the Cyclone, and listen to it roar. Stress and everything not securely nailed down behind the engine are blown away. Without doing any primary research, I am reasonably certain that his neighbors will not share his enthusiasm, but then you never know. They may be as afflicted as he is. Good luck on your wish, Dick.
On this Memorial Day weekend it is appropriate that we pause, take a deep breath, and remember the members of "The Greatest Generation," who did what they had to do to strike back at perpetrators of evil. They bought us some time.
N O T E S:
Nikon N90s / AF Nikkor f 2.8D / Fujichrome / Scanned by Nikon Super Coolscan 5000 ED at 4,000 dpi 16 bit color / Post processed with Photoshop CS3 Extended and Genuine Fractals Print Pro.
The aircraft that posed for these images is still flying. Dubbed "The Aluminum Overcast" by its owners, The Experimental Aircraft Association of Oshkosh, Wisconsin, the B-17 regularly tours the lower 48 of the USA. More information and a schedule of tours, availability of rides, and additional information is available at http://www.b17.org/ The images were shot in 2000 at the North Little Rock, Arkansas, airport during a really cool air show.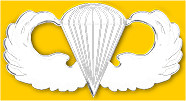 Click the jump wings
to see the previous Photo of the Week. . . .