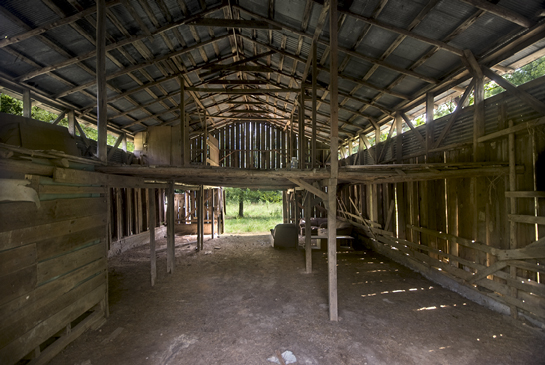 Sunday, August 17, 2008
I promise, I'm not in a rut of old barns and houses, although there is recent evidence to the contrary. It's just that my explorations of late have turned up little else. Last week, a few readers favorably commented on seeing the inside of an abandoned domicile for the first time, so being the accommodating type, it is mine this week to show you the inside of a barn. Old stuff for those hailing from rural environs, new stuff for those deprived of this visual information until just now.
The barn is east of Bismarck, Arkansas. It is uncomplicated inside. In some barns you would have seen stalls for mules, horses or cows, plus other odd and assorted barn accouterments. Being uncomplicated, however, allows the barn to afford the visitor an unfettered view from front to back.
What you see is about what you expect to see from a barn no longer being used. Dirt floor, musty smell, and some stuff stored there because there was no other convenient place. And of course, no storage fees. In this case, the stored items were a matching overstuffed sofa, love seat and recliner, and some sort of coffee table, none of which appeared to have been in such bad condition when it was first stored. A liberal coating of barn dust with its untoward contaminants has changed all that.
On the "second floor," just to the left of the right column, is a mason jar full of galvanized roofing tacks, no doubt left over from construction. Between the mason jar and the column, Ma and Pa Dirt Dauber have set up housekeeping. If I'm not mistaken, in the second window opening on the upper right of the image you can see a hornet nest in the tree outside. I did not notice this until I was working on the image back in computerland.
If anyone who does not know me personally has the least curiosity of my appearance, the shot above shows me on my handy portable step ladder, dutifully shooting the inside of the barn. Now you can recognize me from the back. This shot was made by a friend I first met when I was 15 years old, Ed Jeter. Ed accompanied me on this trip, and I'm grateful for his contribution and company. He is an admitted, practicing gearhead and is conversant on virtually any subject imaginable. Makes for an interesting trip.
Ed and I had to go past the ubiquitous "Private Property No Trespassing Keep Out" sign to get the shots. Old barn owners routinely post these signs in hopes it will attenuate vandalism and souvenir collection. They have nothing to fear from us. We record a little light and leave. In military parlance, we sterilize the area upon egress. They will never know we were there.
True confession time. As you see it, the inside-the-barn shot is virtually impossible to record with any camera (at least any that I know of) on the planet. The difference between the light levels outside and inside far exceeds the capacity of the best digital sensors and film to record on the same file, negative or transparency. Be it known, that your eyes are millions of times better than any of the above when it comes to capturing and interpreting light.
That being so, the only way you can see this kind of image without walking around in barn dust and opening your own two eyes is for some knothead like me to create a composite. So, there's one image for the outside, one image for the inside, and a right smart of computer time devoted to the combining of the two.
And there you have it. Ain't science grand!
N O T E S:
The inside and outside the barn shot: Nikon D200, Sigma f4-5.6, 10-20mmD DC/HSM / Tripod mounted. The outside shot of my backside: Nikon D100, Tamron SP f3.5-5.6 24-135, hand-held. Both post processed with Photoshop CS3 Extended and Genuine Fractals Print Pro.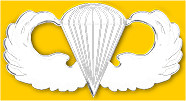 Click the jump wings
to see the previous Photo of the Week. . . .