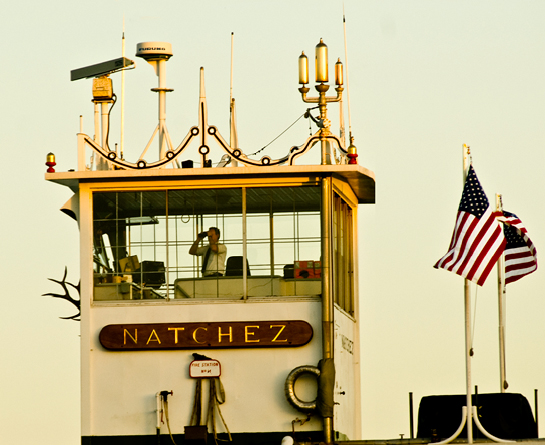 Sunday, August 31, 2008
The setting sun is bathing the wheelhouse of the Mississippi River steamboat "Natchez" in a golden film. The boat is preparing to leave on its evening two-hour "Jazz Cruise" on the Mississippi River in New Orleans. For those of you familiar with the city, the Natchez docks at the foot of Toulouse Street behind the Jax Brewery.
The pilot in the wheelhouse is intently peering through his binoculars. I assume he's the pilot because the captain is supposed to be playing the boat's steam calliope as a precursor to the cruise.
One would think the pilot is doing his due diligence prior to departure. Problem is, the river is behind him.
In front of him is the 2007 French Quarter Festival at full-tilt on Friday night. He's checking out some kind of action there. What exactly is the subject of his investigation, we do not know. We can only conjecture.
It seems appropriate that we feature the Natchez this week, given the fact that even as this article is being written, Hurricane Gustav is beating a northwesterly path across the gulf with the coast of Louisiana square in its cross hairs. The predicted landfall for the storm is west of New Orleans. That does not bode well for the city. The most ferocious winds and resultant wave forms are on the east side of the storm's mass.
The mighty Natchez has weathered many a storm, and we have high hopes that she is still afloat and operable after the storm passes.
Note the elk antlers on the front of the wheelhouse. This notifies the world that the Natchez reigns supreme on the river. She has never been beaten in a steamboat race, the last of which was at St. Louis in 2003.
May your luck continue, your majesty!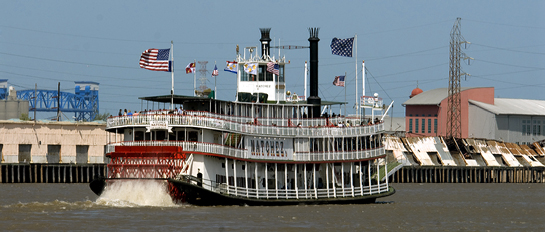 The Natchez underway less than a mile from her mooring. She is leaving on the day cruise. The larger photo at the top was shot the day before, just prior to her evening cruise departure.
EDITOR'S NOTE: Click this sentence for a bit of history on the Natchez.
N O T E S:
Nikon D200 AF Nikkor 80-200mm f2.8 D, hand held / post processed with Photoshop CS3 Extended and Genuine Fractals print Pro.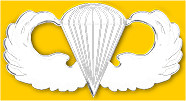 Click the jump wings
to see the previous Photo of the Week. . . .