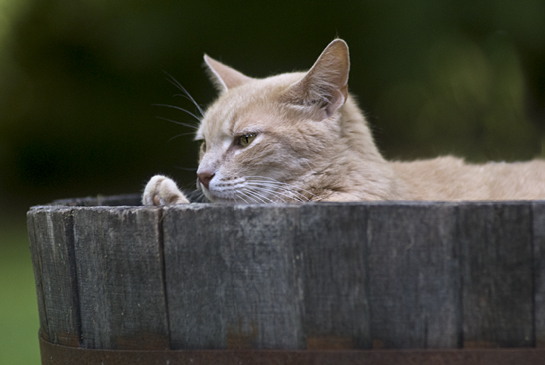 Sunday, October 19, 2008
Kodakamus Orlando Glover Dempsey, Jr. III, AKA Kodak OOPS, my apologies. Due to technical difficulties, the photo of the week essay is truncated. Mix a crashed hard-drive (just four months out of the box), and some " … hey Joe, I gotta have this now … " deadlines imposed some loyal day-job clients, and the hours per day become far too few.
The critter above is Kodak, our oldest feline. He gets along fine with our kindly Rottweiler, but she does get a bit pushy at times. Kodak, being the target of Cleo's pushiness, sought refuge in a half-barrel tomato planter. After all, one can get enough of a Rottweiler nose in one's butt in a hurry.
Click the jump wings
to see the previous
Photo of the Week.

Click the camera
for an index to every
Photo of the Week.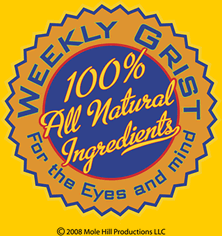 Most of the time, there is more to the Photo of the Week story than can be told in an essay. And most of the time there are more pictures to be seen. Presuming that some folk will enjoy being privy to this trove of information, I have created a blog, "Weekly Grist for the Eyes and Mind," where I am showing and telling "the rest of the story." There are also some blatantly commercial mentions of some of the things we do to earn our beans and taters. Click on the Weekly Grist logo and go to the blog. — J. D.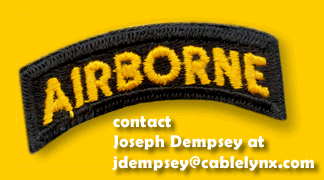 ---
---
---
---
---
---
---