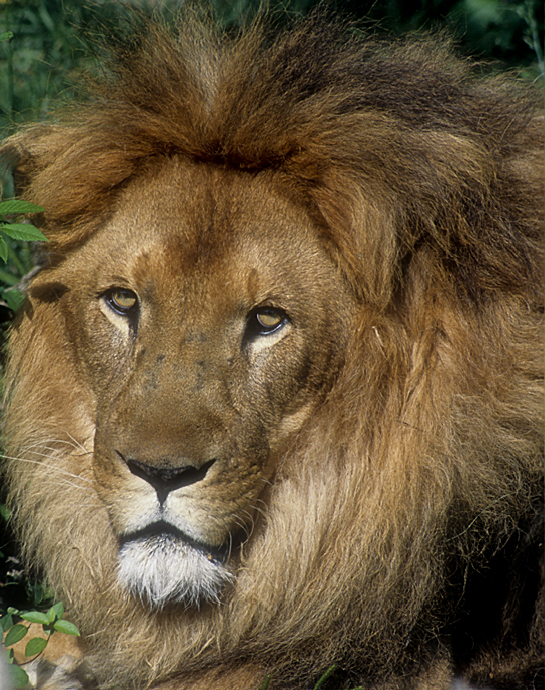 Sunday, November 9, 2008
Our story starts with a quote from the Little Rock Zoo website,
to wit:
"In February 1984, a young lion named Kitty Cat was donated to the Little Rock Zoo. The zoo took him in and renamed him KC. For almost 14 years, he lived in a cage in the zoo's cat house. With the high cost of building a proper habitat, there was no other choice. Due to a generous donation from Metropolitan National Bank, KC moved to a new home. This natural area was designed just for him, and allowed KC to live like a lion should.
"Everyone who was lucky enough to visit the Little Rock Zoo over the last 16 years got to see KC and watched him grow up before their eyes. Many got to know him. All grew to love him. He will be greatly missed."
The lion you see above is KC. The photo was shot in the summer of 1998, not long before KC's death. He was mourned, not necessarily in person, by thousands. In particular, his passing was a note of sadness for the Cheatwood family of Pine Bluff, Arkansas. They raised KC from a cub, although they called him by the name of Sampson.
Cliff, Kayla, Rob, and Cliffy Cheatwood shared their home with Sampson from late November, 1982, until February of 1984.
Kayla had previously told Cliff she might like a cat for Christmas. Cliff is not a man to take his wife's expressed desires lightly. A week or so later, at a Pine Bluff coffee shop, Cliff was in a conversation with a couple of friends who worked for Arkla Gas, predecessor of whatever the natural gas conglomerate is called now.
In any case, the two friends revealed to Cliff the tale of a recent and very bizarre experience near Texarkana, Arkansas. Approaching a residence to look for a gas leak, they suddenly noticed they were being followed by an adult male lion. As they wisely headed back toward their vehicle, the owner of the residence advised them to stay away from the house. The male lion's mate, the man said, was "great with cubs." The man next said that he, Mr. Lion, takes a dim view of unknown interlopers in his territory. The leak detectives promptly exited downstage left.
As Cliff listened the story, the idea began to form. He gleaned the location and name of the lion owner from his friends — and made contact.
Cliff asked if he could buy a cub after the pride was born. The owner said he couldn't sell a lion to an individual, but that he could make a deal with a pet shop. Cliff found a Pine Bluff pet shop owner willing to front the purchase, but with one condition. The pet shop owner wanted to keep him (Samson) for a couple of weeks for publicity purposes. Everyone agreed — and the deal was done.
Then one fine day, Cliff takes Samson home and announces that he has something for his missus. "It's a cat." Samson prances in and Kayla asks, "What kind of cat is that?" "A lion," Cliff says. "Oh."
KC became a member of the family, the Cheatwoods say. "He was a big friendly cat, we loved him and he loved us." In 1984, as he was approaching 250 pounds, the Cheatwoods gave Samson to the Little Rock Zoo, where he became known as KC, short for Kitty Cat.
N O T E S:
Nikon N90s / Tamron SP 300mm f2.8 tripod mounted / Fujichrome / Scanned with Nikon Super CoolScan 5000 ED / Post processed with Photoshop CS3 and Genuine Fractals Print Pro.

As you might suspect, there is more to this story. Find it here on our blog, Weekly Grist for the Eyes and Mind
Click the jump wings
to see the previous
Photo of the Week.

Click the camera
for an index to every
Photo of the Week.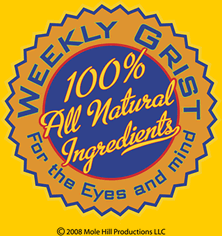 Most of the time, there is more to the Photo of the Week story than can be told in an essay. And most of the time there are more pictures to be seen. Presuming that some folk will enjoy being privy to this trove of information, I have created a blog, "Weekly Grist for the Eyes and Mind," where I am showing and telling "the rest of the story." There are also some blatantly commercial mentions of some of the things we do to earn our beans and taters. Click on the Weekly Grist logo and go to the blog. — J. D.