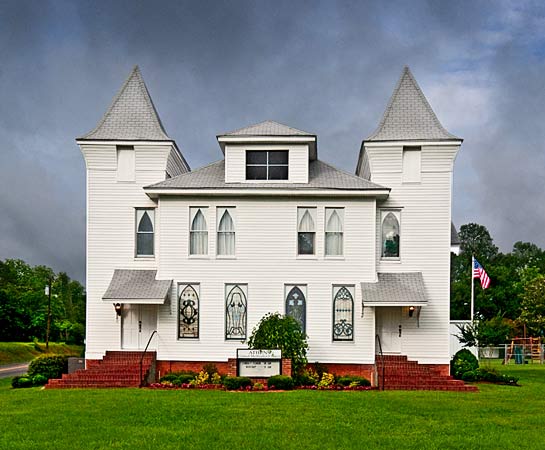 Monday, May 25, 2009
As you round the curve on Louisiana Highway 518 entering Athens, your first glimpse of the town is dismal. What once was a bustling small town retail center was apparently removed from life support years ago. Every building is abandoned. Some are roofless. All are uninhabitable.
Roll a few more feet around the curve, then directly in your field of vision is the Athens United Methodist Church, started in 1910. The old clapboard building is pristine. It stands plumb and sports what appears to be a new roof. The grounds are meticulously manicured. Old Glory is flying. There are vital signs of life.
Drive a bit further into town and you'll see another church, this one the First Presbyterian Church of Athens, founded in 1858. Like its sister house of worship, First Pres at Athens is pristine. It obviously receives the same tender love and care afforded the Methodist Church, pictured below.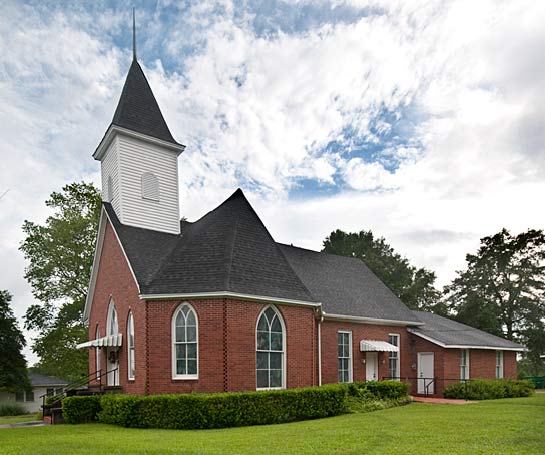 One of the defunct buildings in "downtown" Athens is a gutted Masonic Lodge. The lodge has been replaced by a modern, attractive building just up the street from the First Presbyterian Church.
According to the United States Census Bureau, Athens is home to 211 people. No doubt, membership in the two churches and the lodge extends beyond the city limits. The only sign of commercial activity is a nice, clean store and service station on the north side of Athens. When I was there it was doing a brisk business.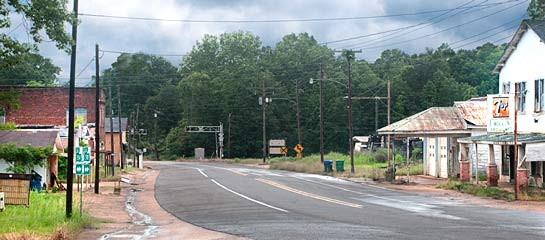 What's happened in Athens is no different than what has happened in thousands of other small American towns. With a major exception. While other towns have taken it on the chin and thrown in the towel, the good people of Athens have apparently decided that the lack of retail opportunities is not directly proportional to retention of core values and keeping their town as a good place to live. How refreshing.
N O T E S:
Nikon D300, tripod mounted, ISO 400; Methodist Church, Sigma 10-20mm D, DC USM at 18mm (27mm focal length equivalent in 35mm), 1/500@f11. Presbyterian Church, same lens, 11.5mm (17mm focal length equivalent in 35mm) 1/400@f10; Town shot, AFS Nikkor 18-135mm f3.5-5.6G ED, 1/400 @ f10, 58mm (87 mm in 35mm focal length) Post processed with Photoshop CS4 Extended and Genuine Fractals Print Pro.

See more of this trip, meandering through south Arkansas and north Louisiana, on our blog, Weekly Grist for the Eyes and Mind. See an old fillin' station, a barn with a partially plaid roof, and a rural community cemetery decked out for memorial day.
Click the jump wings
to see the previous
Photo of the Week.

Click the camera
for an index to every
Photo of the Week.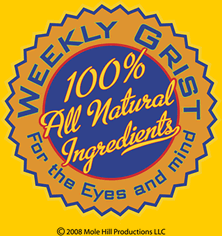 Most of the time, there is more to the Photo of the Week story than can be told in an essay. And most of the time there are more pictures to be seen. Presuming that some folk will enjoy being privy to this trove of information, I have created a blog, "Weekly Grist for the Eyes and Mind," where I am showing and telling "the rest of the story." There are also some blatantly commercial mentions of some of the things we do to earn our beans and taters. Click on the Weekly Grist logo and go to the blog. — J. D.