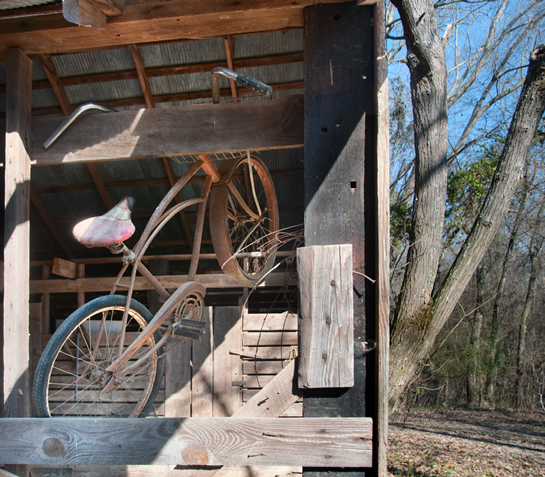 Sunday, March 7, 2010
The first part of the previous century was apparently a good time for building barns. At least it appears that way according to sources I query when attempting to determine the vintage of a barn I have, or am about to photograph. "Early nineteen-hunnerds," is certainly the most popular response. Such was the case with the barn which surrounds the bicycle you see above. Well nearly. My friend Eddie Snider responded with "around 1900," pronouncing the words properly.
Eddie thinks the bicycle is of mid-forties origin and has all the appearances of a Western Flyer, a popular brand of that era and the decade or so thereafter. In this era, the highest hope for most boys was a new bicycle. Chances are, this one, now a bit on the rusty and bedraggled side, fulfilled that dream for some lucky young lad. A member bought it at a garage or other such sale a few years back with now-faded visions of restoration. With tongue-in-cheek, its fate is "hanging in the balance."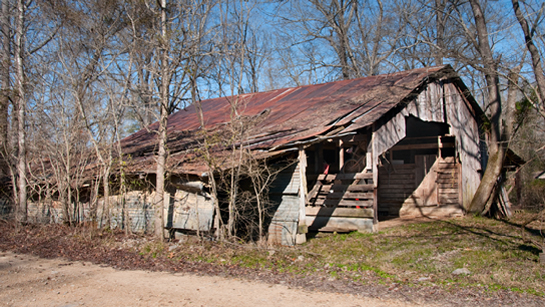 Lasting First Impression: The barn is on property near Arkadelphia, Arkansas, on the Ouachita River. It is leased by the "Open Banks Hunting Club," an organization of which my pal Eddie Snider is a member. I must note here that in his adulthood, Eddie prefers the more grown-up version of his moniker, "Ed." But old habits die hard. My fingers simply resist to tapping out the truncated version of the name I learned long ago. Look for the bicycle hanging just to the left of the big door.
Club members use the old barn for storage, part of its original intent. It currently houses a tractor, a trailer for four wheelers, a canoe, and numerous other boy-toys and tools. One can also surmise that miscellaneous additional items which member's wives have no doubt banished from their respective residences also populate the barn's eclectic inventory.
Eddie says the old barn is slated for a new roof soon. Good news for barn fans. This one may survive far into the future.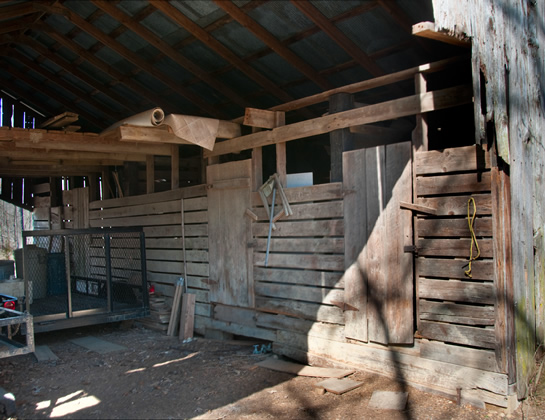 Unintended Research: Looking in someone's barn is almost like taking a peek inside someone's closet. Since you don't expect much investigation from strangers, your closet lets you fall back to your basest habits, hide stuff, and relegate other stuff to ignominy, prior to making the final, painful decision to jettison it. Well, barn guys, I hate to tell you, but the world is inspecting your closet. This, of course, is not due to any prurient interest, but is an exercise in the academic pursuit of agricultural and architectural research.
N O T E S:
Nikon D300-tripod mounted, ISDO AF-S VR Nikkor 18-200 f3.5-5.6 ED D, all shots composited. Base exposure Bike and breezeway 1/250@f8; barn 1/320@f9. Post processed with Photoshop CS4 Extended and Genuine Fractals Print Pro.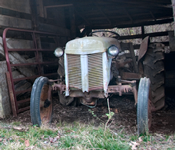 See more of this barn, and well, more — on our blog, Weekly Grist for the Eyes and Mind. We take a look at another old barn, a tractor, and some spring posies. Click here to go there. Well worth the trip.


Click the jump wings
to see the previous
Photo of the Week.

Click the camera
for an index to every
Photo of the Week.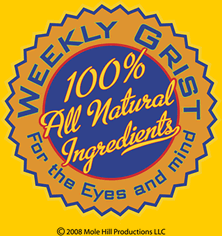 Most of the time, there is more to the Photo of the Week story than can be told in an essay. And most of the time there are more pictures to be seen. Presuming that some folk will enjoy being privy to this trove of information, I have created a blog, "Weekly Grist for the Eyes and Mind," where I am showing and telling "the rest of the story." There are also some blatantly commercial mentions of some of the things we do to earn our beans and taters. Click on the Weekly Grist logo and go to the blog. — J. D.