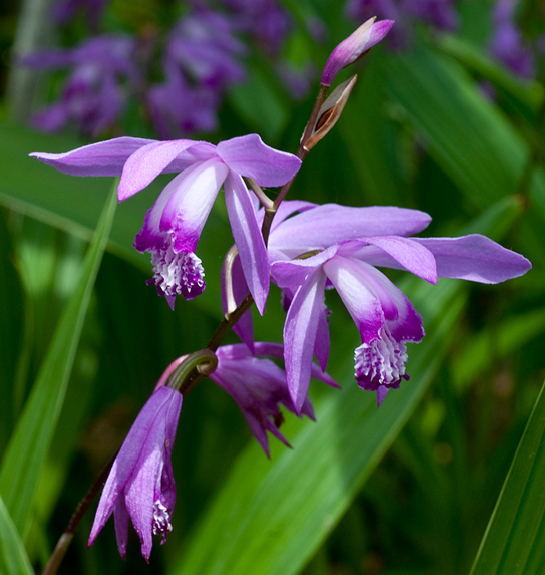 Sunday, April 18, 2010
When you live across the street from a botanical garden, finding something to shoot, admire and/or ruminate upon is not an uphill job. What you see above are Chinese Orchids in my neighbor's back yard, part and parcel of the botanical garden of which I speak. This is in diametric opposition to my meager efforts at yard flora.
Actually, my benign yard neglect is probably a benefit, since it presents a picture of contrast, kind of a before and after. Yard work is simply not my forte. Root canals are fun compared to yard work.
We should probably recommend my neighbor's yard to AAA as a tour stop, but the additional traffic would be bothersome in a neighborhood where you can do a daily traffic count without removing your shoes and where strange vehicles are immediately noticed. Besides, my Rottweiler would probably give these flower fans reason to stay in the car. Little do they know that her bath mat size tongue administering benign slobber is the most serious threat she'll mount.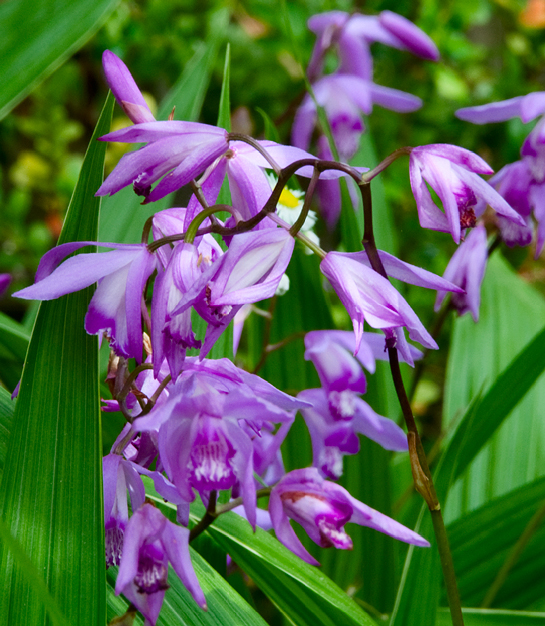 Chinese Orchids are not big posies, just about an inch and a quarter or so across at the widest point by my estimation. What they lack in size, they more than make up for in numbers. They are a prolific lot. In the space of a few yards there must be hundreds.
While spring is the most spectacular season, flower wise, the performance across the street never shuts down. Something is always popping up here and there except, I suppose, for the bleakest winter months — and even then, I think I've spotted some of those decorative cabbages, which could probably survive at the north pole. So forget the noted exception.
These plants are tall, short, skinny, squatty, climbers, creepers, and crawlers, of every stripe and color imaginable. Sort of . . . well . . . a community. The job of this community is to look cool, a task it masters with aplomb. What makes it work is an amazing concept. The azaleas are not trying to be orchids, the orchids are not trying to be roses, the roses are not trying to be petunias — you get the drift. They are all being what they are, doing what they do best, and each is pulling its share of the load to get the job done.
What a bizarre concept in the 21st century.
N O T E S:
Nikon D300, ISO 200, top picture, AF Micro Nikkor 60mm f2.8D, 1/30 @ f16; second picture AF-S VR Nikkor 18-200 f3.5-5.6 ED D at 170 mm, 1/15 @ f16. Post processed with Photoshop CS4 Extended and Genuine Fractals Print Pro. Ibuprofen ingested later by photographer as he unraveled from a contorted squatting position.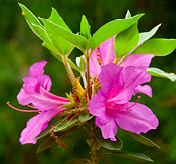 BUT WAIT, THERE'S MORE
on our blog, Weekly Grist for the Eyes and Mind. See more posies, one plant of which is actually in my yard. Also a ferris wheel shot. A picture. Not in my yard.
Click here to go there.


Click the jump wings
to see the previous
Photo of the Week.

Click the camera
for an index to every
Photo of the Week.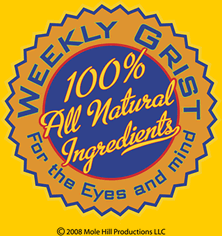 Most of the time, there is more to the Photo of the Week story than can be told in an essay. And most of the time there are more pictures to be seen. Presuming that some folk will enjoy being privy to this trove of information, I have created a blog, "Weekly Grist for the Eyes and Mind," where I am showing and telling "the rest of the story." There are also some blatantly commercial mentions of some of the things we do to earn our beans and taters. Click on the Weekly Grist logo and go to the blog. — J. D.