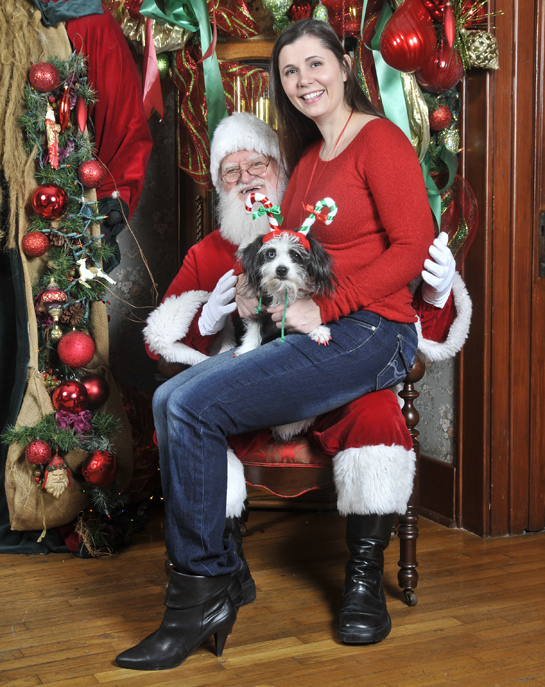 Sunday, December 11, 2011
Being behind the camera at a come-get-your-dog-photographed-with-Santa-benefit-photo-shoot cannot be anything but fun. Being one who needs all the fun he can get, when I was asked to do the honors, I readily agreed.
The sponsoring organization is our hometown group, The Humane Society of Jefferson County. Even better, the event was held at Margland Inns Bed and Breakfast, a fine hostelry in a fully restored 1903 model home in our historical district. Owners Wanda Bateman and Ed Thompson rolled out the red carpet. They are some of the consummate volunteers in our community of Pine Bluff, Arkansas.
I was not disappointed. Lots of dog people — and dogs — descended on the premises. The benefit raised a respectable sum for the Humane Society of Jefferson County, which is 100 per cent volunteer-operated on a shoestring budget. Even under those circumstances, in the last 12 months the organization vetted and re-homed 300 dogs, nothing to sneeze at.
That's 300 dogs who for the most part were facing a short life span and who are now slobbery, tail-wagging, impetuous, unconditional-love-giving members of some very fortunate families.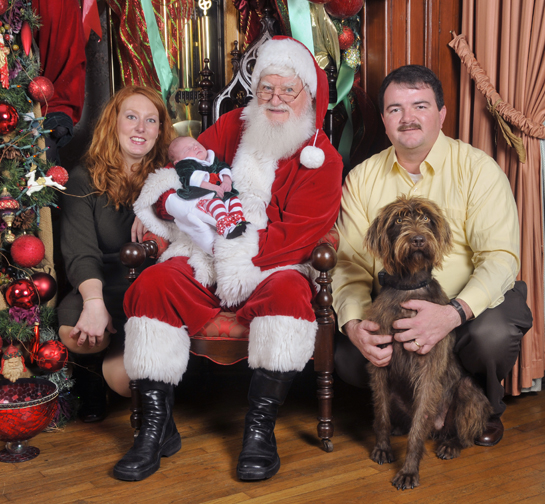 Attendees ran a wide age gamut. There were several septuagenarians — and the youngest attendee, not yet two weeks old, is here being gingerly cradled by Santa Claus. These parents are starting this youngun' out right with a dog in the family.
As Christmas approaches and visions of electronic sugarplums dance in your head, may I suggest that you give some consideration to a warm and fuzzy gift who will keep on giving. Failing that, put a local humane society on your Santa list. They can use the help.
N O T E S:
Nikon D300, tripod mounted, ISO 200, 1/125@f7.1. Illuminated by two Novatron strobes firing through enclosed umbrellas. Post processed in Adobe Lightroom 3 and Photoshop CS5 Extended.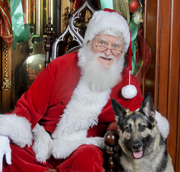 SEE MORE DOGS
and dog-people at
Weekly Grist
for the Eyes and Mind.
Guaranteed non-fattening,
non-threatening, chemical-free,
low-cholesterol. May contain nuts. Could become addictive.

Click the jump wings
to see the previous
Photo of the Week.

Click the camera
for an index to every
Photo of the Week.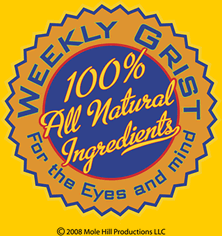 Most of the time, there is more to the Photo of the Week story than can be told in an essay. And most of the time there are more pictures to be seen. Presuming that some folk will enjoy being privy to this trove of information, I have created a blog, "Weekly Grist for the Eyes and Mind," where I am showing and telling "the rest of the story." There are also some blatantly commercial mentions of some of the things we do to earn our beans and taters. Click on the Weekly Grist logo and go to the blog. — J. D.