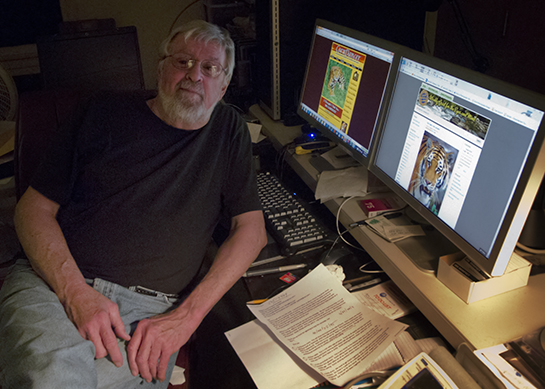 Sunday, March 18, 2012
E D I T O R ' S N O T E :

Joseph P. Dempsey turned 74 today. He celebrated quietly with family while trudging the happy road of destiny. When he called tonight to request a sabbatical, we at the CornDancer editorial desk reminded Joseph of his unbroken run of 238 consecutive weeks of photo essays. "Send us a snapshot of the birthday boy," we asked. He did with help from photographer and bride Patricia Ann Glover Dempsey (Nikon P7000). Given the robust and adventuresome life he lives, full speed ahead with class and dignity each and every day, we are inclined to greet this day as another of life's sweet little miracles. On behalf of all of the fans of Joe's Photo of the Week we sing, "Happy Birthday to You!"



Joseph sent this note with his snapshot:
For the first time in a number of years, I am taking a sabbatical this week. Today is my birthday, and as a present to my self, I am going to bed early. I will come roaring back next Sunday night with new stuff.
Stay tuned.
Exercise due caution at all times and stay pure!
Thanks,
Joe
Click the jump wings
to see the previous
Photo of the Week.

Click the camera
for an index to every
Photo of the Week.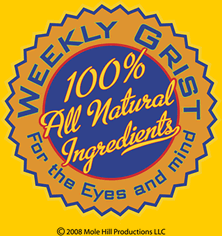 Most of the time, there is more to the Photo of the Week story than can be told in an essay. And most of the time there are more pictures to be seen. Presuming that some folk will enjoy being privy to this trove of information, I have created a blog, "Weekly Grist for the Eyes and Mind," where I am showing and telling "the rest of the story." There are also some blatantly commercial mentions of some of the things we do to earn our beans and taters. Click on the Weekly Grist logo and go to the blog. — J. D.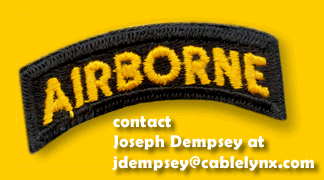 ---
---
---
---
---
---
---
---