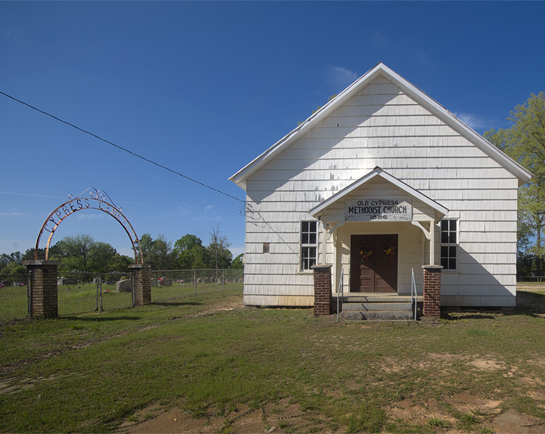 Old Cypress Methodist Church and cemetery on County Road 74 in Dallas County, Arkansas, near Willow, has been around a while. The sign over the door says 1886 — that's 127 years as of now for those of you who, like me, are short on mental math. The grounds are well-tended and clean. The church-house is in good condition. Someone cares.

Sunday, April 21, 2013
It's no mystery why Old Cypress Methodist Church has survived across three centuries: the people connected with the church wanted it to survive. The mystery to me is: How did it get its name? The church is well into the rolling hills of the Piney Woods. If it were thirty miles or so to the east, it would be in the Delta, where cypress trees thrive in swampy splendor. That would be no mystery.
Mystery aside, to give you a historical perspective of 1886, Grover Cleveland was president, Coca Cola was invented, the Statue of Liberty was dedicated, and Geronimo, the legendary leader of the Apache, finally surrendered.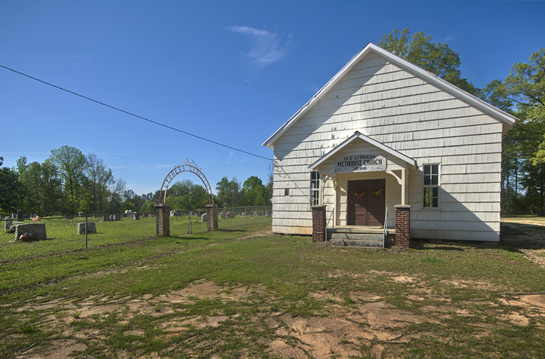 A wider view of the grounds. If I was guessing, I would say the Cypress Cemetery takes up more than a couple of city blocks. The gate was locked so I couldn't traipse around to photograph tombstones. However, you can tell from a distance that some of them are very old. The cemetery is well manicured and cared for.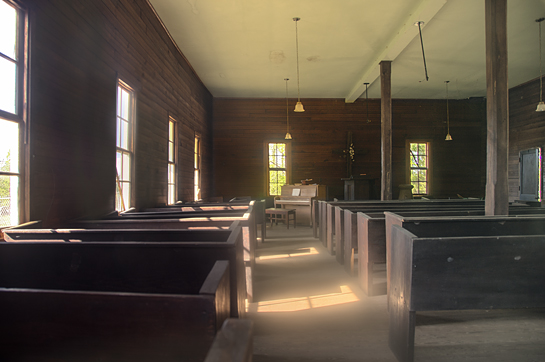 The building was locked, so I couldn't go inside to photograph the interior. Fortunately the left front window was about head-high to me. I held the camera to the glass and fired off nine shots with varying exposures to make this composite of the interior. There are few embellishments and ecclesiastical accoutrements. Members of this congregation, then and now, depend on spiritual presence to turn the building into a house of worship. So far, that concept seems to be working well.
The hardy souls who worshiped here arrived via wagon, buggy, horseback, or foot. There was nary-none air conditioning, central heat, ceiling fans, or electric lights. County Road 74 was probably little more than a well defined set of ruts. On top of that, the parking lot was full of meadow muffins. No doubt, the King James version of the Bible was the exclusive source of Holy Scriptures. There was not much wiggle-room. This was old-time-religion 101A — part and parcel of our core culture.
Those who have seen fit to preserve Old Cypress Methodist Church deserve our thanks. What we see here is where we came from. We are seeing it because those who have saved it for us believe it is important. We agree.

N O T E S:
Nikon D300, ISO 200, all. Top picture, nine-exposure for HDR composite, base : 1/250@f13, Sigma 10-20mm F4-5.6, EX DC HSTD , tripod mount. Wider building picture, 1/640@f20, same lens. Interior shot, hand-held, Nikkor VR 18-200mm f3.5-5.6 G ED, base nine-exposure for HDR composite: 1/40@f4. Post processed with Photomatix Pro and Photoshop® CS6 Extended.

BUT WAIT
THERE'S MORE.
See happy shots
from a local festival,
including a concert
and people being slung around
on rides at Weekly Grist
for the Eyes and Mind.
There's no deeper meaning
on this one, it's just fun. Click, go, and grin.

Click the jump wings
to see the previous
Photo of the Week.

Click the camera
for an index to every
Photo of the Week.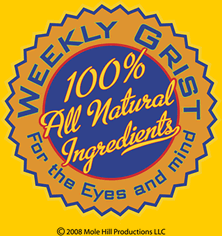 Most of the time, there is more to the Photo of the Week story than can be told in an essay. And most of the time there are more pictures to be seen. Presuming that some folk will enjoy being privy to this trove of information, I have created a blog, "Weekly Grist for the Eyes and Mind," where I am showing and telling "the rest of the story." There are also some blatantly commercial mentions of some of the things we do to earn our beans and taters. Click on the Weekly Grist logo and go to the blog. — J. D.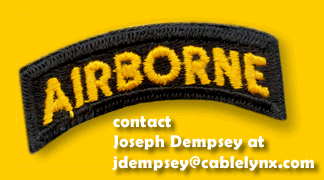 ---
---
---
---
---
---
---
---