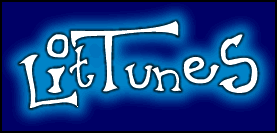 Activities
and Lessons
to Enhance
Literacy and
Inspire Writing



With its emphasis on relating personal experiences, blues music can be the perfect vehicle to inspire writing for the adolescent experiencing the joys and heartbreaks of growing up. "I Got the Writin' Blues," a unit of three lessons, introduces students to the blues genre through the wit of Conan O'Brien and the lyrics of bluesman Danny Chicago, and then leads them through the process of writing a blues song. For the classroom teacher with an eye toward innovation and the development of new lessons, "I Got the Writin' Blues" also provides good seed for the study of poetry and cultural history.
Submitted by Will Sewell of Warrensburg, Missouri


Many pop tunes have a chorus — and every academic writing paper is anchored to a thesis statement. Connecting these two fundamental building blocks of effective writing is the focus of Kelly Riley's challenging unit of five lessons, designed to teach conceptual frameworks, critical thinking, and academic writing skills to high school English students. The unit includes handouts of song lyrics, a homework assignment, guidelines for writing a thesis statement, a primer on how to teach with a Socratic Circle, and an indepth set of "Notes for the Teacher." It's a winner for the teacher in search of a rewarding challenge.
Submitted by Kelly Riley of Fayetteville, Arkansas


What does AAAWWUBBIS have in common with the Barenaked Ladies and a pile of money? How does the tune "If I Had a Million Dollars" help students learn about "comma causers" and smartly crafted sentences? Focusing on the concept of "purposefully arranged words," this compact, one-period AAAWWUBBIS writing activity answers those questions and more as it "invites" students to connect writing to the music of their world. It's good and proper grammar, too!
Submitted by Cindy Williams of Berryville, Arkansas


People worldwide, young and old, enjoy stories. "Story grammar" — the literary terms of plot, climax, resolution, theme, and character — provides a way for students of all ages and cultures to understand, discuss, analyze, evaluate, and even create narratives. The song "Step It Out, Nancy," with its strong aural and oral dimensions, explicitly demonstrates each element of story grammar. As the focal point of this robust lesson plan, the ballad is transformed into a teaching tool that can be adapted to fit almost any instructional setting. It is especially useful for students of English as a second language.
Submitted by Pamela Bostelmann of San Pablo, California


Widely considered the most frequently taught whole-length text in schools across America, Harper Lee's To Kill a Mockingbird and its central characters, Scout, Jem, and Atticus, create a fascinating story that continues to grip the hearts and minds of readers young and old. Employing the resources of The Green Book of Songs by Subject, this flexible lesson plan identifies songs that are useful in illustrating and teaching universal themes of justice, character, and coming of age. The plan features four pedagogical approaches that incorporate American popular music as a bridge between students and their music and between literary themes and lyrics.
Submitted by Christian Z. Goering and Lauren Virshup


Linking a classic and complex novel with five pop tunes provides the foundation for a robust and innovative lesson designed for advanced placement and university level high school English students. Making Connections between Wuthering Heights and Popular Music combines textual analysis, note taking, persuasive writing, and public speaking activities into a challenging and extended exercise in critical thinking. It's also downright fun, culminating in The Heathys awards presentation ceremony, patterned after the Grammys.
Submitted by Heather Jakobi of London, Ontario, Canada


The lyrics of pop tunes are rich in metaphor, similie, narrative, irony, and other elements of the literary arts. In this lesson, students listen to musical selections and discuss how the lyrics reflect the figurative language and creative techniques of poetry, fiction, and other expressions of literature. By connecting pop lyrics to literary terms, students gain a fresh appreciation of the written word. Musical Literary Terms includes a student worksheet and optional homework assignment.
Submitted by Heather Baxter-Ewing of St. Petersburg, Florida


Inspired by the music of the late Johnny Cash, the four lessons and follow-up activities that comprise Composing with the Man in Black emphasize the writing techniques of voice, style, and self-reflection. Created for LitTunes by William C. Sewell, the unit of study is based on an integrated theme to anchor ongoing writing lessons over a semester or an academic year. Each lesson can also be taught as a stand-alone writing exercise.
Submitted by William C. Sewell of Ottawa, Kansas


In a discussion of music and imagination, students will brainstorm about how songs and melodies can be interpreted to fit one's personal viewpoint. Then they will complete a quickwrite inspired by a song. The student-driven Lit Riffs Lesson Plan allows teachers in one class period to explore the LitTunes concept of connecting music to literacy instruction.
Submitted by Reese Neal of Fayetteville, Arkansas

This lesson addresses sensitive issues of suicide, death, and carpe diem through the study of the film Dead Poets Society and Neil Young's pop tune "My My Hey Hey (Out of the Blue)." Designed for high school students, The Fragility of Life develops literacy and critical thinking skills through Socratic Circle discussions, the writing of a thesis sentence and a short argumentative passage, and the discovery of connections between cinema and music.
Submitted by Chris Goering of Fayetteville, Arkansas


This lesson focuses on the strong anti-drug message conveyed in Stevie Ray Vaughan's compelling last album, In Step, and helps students to identify the false mystique of drug use in the world around them. Designed for high school students, Falling In Step is an indepth study of song lyrics and the messages they convey, culminating in the composition of an original song tied to a particular theme and message.
Submitted by Matt Copeland of Topeka, Kansas


This lesson combines a student's passion for music with a teacher's respect for the personal narrative.
The Soundtrack of Your Life sets a positive tone at the beginning of school by having students share their lives with each other and with the teacher. Through the vehicle of the personal narrative, the teacher learns about each student's background through a first writing effort that unfolds in a safe, creative, and comfortable atmosphere.
Submitted by Chris Goering of Fayetteville, Arkansas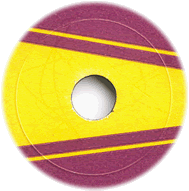 LitTunes
Lesson Plan Initiative
LitTunes is working to build on the success
of our lesson plans project by expanding our online library of free classroom resources, which are designed to enhance the teaching of English through the inclusion of music. While many of the current LitTunes lesson plans are units of instruction designed to extend through several classroom sessions, we are eager to publish shorter lesson plans that can fit neatly into one class period.
Specifically, we seek lessons about one or more of the following subject areas:
1. Building Connections to Literature
Do you use a specific piece of music to help teach a specific piece of literature? Whether it is Tupac Shakur or The Byrds, Jack White or Frank Sinatra, all genres and styles of music are welcome on LitTunes as long as they have been successfully field tested in your classroom and help students connect with novels, poetry, or other forms of literature. You are invited to consult the LitTunes Connections database for information and inspiration in helping you create teacher-tested, kid-approved lesson plans.
2. Writing with Music
How does the use of popular music enhance your students' writing? Is there a lesson you teach to introduce and establish certain genres of writing in your classroom? For example, do certain songs help illustrate narrative or dialogue?
3. Music as Literature
Sometimes a piece of music becomes so important that we include it in our curriculum and teach it as a work of literature. Several songs have been anthologized over the years in poetry books. This area seeks lesson plans that illustrate and explain how songs can cross over into the literary curriculum.
4. Discussing Music
Whether it is social protest or love, songs are excellent introductory tools for class discussions about literary texts. Lesson plans for this area could include one song or several that spark lively discussions about issues relevant to learning goals.
5. Music Lyrics as Poetry
For decades teachers have looked to popular music to help them teach the elements of poetry. Maybe you have a lesson that is useful for teaching metaphor, hyperbole, personification, voice, or other literary devices. Examples include "Life as a Highway" by Tom Cochrane to teach metaphor or "Elanor Rigby" by The Beatles to teach found poetry. Your lesson plan can focus on a single song and a related element of poetry, or several tunes and poetic techniques.
The format you choose for presenting your lesson plan to the LitTunes community is totally up to you. Feel free to browse the library of LitTunes lesson plans to see how others organize their lessons, or adapt your plan to a format that works best for you. All we ask is that your lesson be designed to serve the classroom teacher and the school curriculum — and that it fits the LitTunes philosophy of connecting music to literacy and literature.
Please send submissions and inquiries to chris@littunes.com — today! Your renumeration will be the same each of us receives at LitTunes: a hundred credits of altruism and a solid line-of-credit in kudos from your peers in classrooms across the U.S.A.