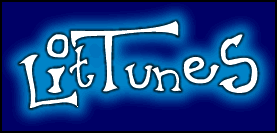 Sign-Up
Now to Get
the Latest
Updates about
New Connections,
Lesson Plans, Articles,
and Scholarship from LitTunes.

You can sign-up by E-mail.
Just click this line
or send an E-mail to register@littunes.com
to register your E-mail address with us.
We'll keep you informed.

OUR PROMISE:
We will not sell, distribute, or give away
your address to any entity outside our little web.
We know how to keep a secret.



LitTunes was launched in 2007.
We invite you to come back often.
You are warmly invited to participate, too.
Contact Chris Goering by E-mail at chris@littunes.com