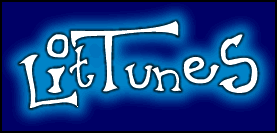 Links
to Lyrics,
Pop Music,
Lesson Plans,
and Other Tools
for the Classroom.



The Green Book Of Songs By Subject is a unique music reference that categorizes popular music of all eras and genres by more than 2,000 themes and concepts.
Originally developed as a tool for radio, The Green Book is an important source for educators using music to connect with students and bring concepts to life. Teachers can find popular songs for any classroom activity or subject. Songs listed in The Green Book are categorized based on analysis of their lyrics, not simply the song title.
The Green Book of Songs By Subject has evolved into a valued resource for anyone who needs music to fit a particular meaning or activity: music therapists, advertisers, dance teams, wedding planners, sports teams, etc. It is available both in book form and as an online service.
I have used this resource for seven years now, first in book form and now in the super convenient online service. It is a phenomenal source of thematic musical connections to any concept relevant to teaching. I find it especially helpful with the Soundtrack of Your Life lesson plan.
C.G. 2/25/09


Each summer the Rock and Roll Hall of Fame and Museum in Cleveland, Ohio, puts on a week long institute about teaching using rock and roll. Having attended the institute in 2002, I enthusiastically recommend it. If you can't attend, check out the website for over 50 extensive, original lesson plans that incorporate music into the curriculum. These resources are intended for a broad range of grades and subjects, but could be adapted to fit your curricular needs as well. Follow the education and outreach tab from the homepage and also look for a host of other resources which could be used to teach.


The mission of the Rock & Roll Library is to find, document, preserve, and archive any and all relevant and correct information about popular music and its components — including performing artists, writers, song lyrics, social significance, subject and popularity — beginning with the 20th Century, as well as promote music education and the use of popular music in the classroom. This site doesn't contain a strong education component per se but does have a wealth of resources ready to be adapted into lessons which will reach students.


"Mobilizing Artists, Empowering Teachers, Inspiring Students" is the motto for the Artists for Literacy website. It is dedicated, in part, to pairing music lyrics with literature. Artist for Literacy's mission is to influence community, public, and private sector support for literacy, and to enrich the lives of reading challenged youth and adults by responding to the need for dynamic and innovative learning tools that foster literary and artistic appreciation, critical thinking, increased confidence, curiosity, and life-long learning. The concept of identifying songs inspired by literature, part of the basis for LitTunes, was inspired by the Artists for Literacy web. While all of the pairings made here do not necessarily work with literature being taught in schools, an extensive, searchable list is available.



LitTunes was launched in 2007.
We invite you to come back often.
You are warmly invited to participate, too.
Contact Chris Goering by E-mail at chris@littunes.com