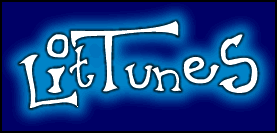 Conference
about Pop Culture
at New Orleans Aligns
with Educational Goals of LitTunes.
By Christian Z. Goering
Fayetteville, Arkansas
April 22, 2009
New Orleans hit all the right notes in its role as host city for the joint National Conference of the Popular Culture and American Culture Associations (April 8 through 11). After all, a conference about culture — American and popular — should feel at home in a city full of past and present influences. From food to fashion and music to mimes, both the city and the conference proved eclectic and vibrant—recharging my spirit and feeding a thirst for knowledge.
A Nice Fit with LitTunes
I originally heard about this conference while fraternizing with some English graduate students while pursuing graduate work in education. The central goal of the conference and the organization — to nurture the study of popular and American culture — fit well with my work with LitTunes. So, when I happened upon the call for proposals on the website and learned they had an entire group dedicated to music, I talked to my department chair and he agreed to support my trip if my paper was accepted.
It was late January when Dr. Tom Kitts, professor of English at St. Johns University, contacted me to let me know I was accepted to present "Literature, Literacy, and Popular Music: A Study of Connections between Of Mice and Men and Readers' Musical Intertextuality," a paper which has since been accepted for publication in a forthcoming book on Of Mice and Men.
I made plans to attend the conference and filled out the obligatory paperwork. I would for the first time attend a conference where I didn't have a friend, colleague, or even acquaintance either tagging along or meeting me there. While the big conferences in English and literacy education are and will remain my focus, being away from the crowds was helpful in staying focused.
A note about air travel: Now that airlines are charging everyone to check baggage, everyone is trying to carry their belongings into the passenger cabin of the plane, causing delays and more headaches for weary travelers. There wasn't a seat open on the connection between Houston and New Orleans. Sitting beside me was the chair of the Philosophy Department at Louisiana State University. I enjoyed meeting and talking with her — and it sounds as if some of the issues facing my university are paralleled at hers.

Several Sessions Stand Out
The conference was underway when I arrived Wednesday night. Sessions lasted until 10 p.m., a scheduling twist I hadn't seen at previous conferences in continuing education. As I began to attend sessions, several stood out, and I noted their work.
Ellie Peaks, an undergraduate honors student, read a very smart paper on women in country music, "Same Package, Different Bow: The Portrayal of Women in Contemporary Country Music." Peaks traced the icons of country music in the late 70s and 80s — Dolly Parton, Loretta Lynn, Reba McIntire — and illustrated how domesticity was represented in their lyrics. Then she juxtaposed that conversation with the Gretchen Wilson and Taylor Swift representations of today.
Thomas Kitts, chair of the music area, presented an interesting paper called "Anti-Flag: Punk Politics on Stage." His paper combined interviews with the band, concert notes, and interpretations of their music and lyrics to create an understanding of Anti-Flag's social consciousness.
Paul Almonte from St. Peter's College presented "I Can Read the Signs …When the Road Unwinds: Journeying on Dylan's Philosophical and Cultural Highway." Co-authored by Lisa O'Neill, the paper considered Bob Dylan's representations of spirituality and religion over his half-century lyrical odyssey.
Nick Baxter-Moore from Brock University provided an analysis of Bruce Springsteen shows and fan forum responses in "Blinded by the Light: Thoughts on Mediation, Authenticity and the Live Concert Experience." His methods of research and analysis were particularly interesting — and, I thought to myself, this guy is attending Springsteen shows as part of his scholarship.
Kim Kattari from the University of Texas presented a paper, "Psychobilly: An Imagined Memory of the 1950s," which traced the roots of the present genre from its founding musical and cultural legacy of Rockabilly in the 1950s. Her presentation was part of the Hip-Hop area and covered aspects of current Psychobilly sub-cultures.
"Sad, Mad, and Murderous: Tracking Reflections of Victorian Sea Narratives in the Decemberists Revised Sea Shanty 'The Mariner's Revenge Song'" by Anthony Cushing from the University of Western Ontario (co-author of the paper was Matthew J. Rohweder) was the most LitTunes-like session I attended. Cushing, who is pursuing a Ph.D in music, linked Decemberist lyrics to Coleridge's "Rime of the Ancient Mariner" and Melville's Moby Dick.
Fine Dining, Diverse Perspectives
I took in a beignet and a muffalletto sandwich at Café DuMond on Bourbon Street, blackened red fish at Bourbon House of Seafood, a variety of gumbo and jambalaya, and BBQ shrimp at Mr. B's Bistro. As diverse as the food and people of New Orleans are, the conference sessions proved to be equally as diverse in their approaches. From fellow educators to musicologists to musicians, the perspectives on the subject were as different as the music discussed and played up and down the streets.
The opportunity to see this work through other people's eyes proved informational and inspirational. I definitely hope to attend the conference again. I'm sure that education and music as it relates to LitTunes will be an ongoing part of the discussion. I thought to myself, if I could go back and tell my high school students about all the careers these folks had dealing with music, I might have been able to get a few more through the drudgeries of secondary school.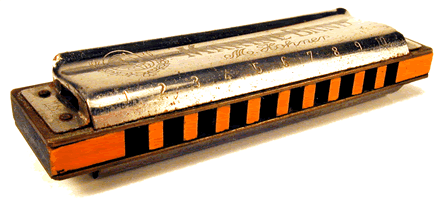 LitTunes was launched on November 12, 2007.
We invite you to come back often as LitTunes
grows and develops. We also invite you to participate.
Contact Dr. Christian Z. Goering by e-mail at
chrisgoering@gmail.com