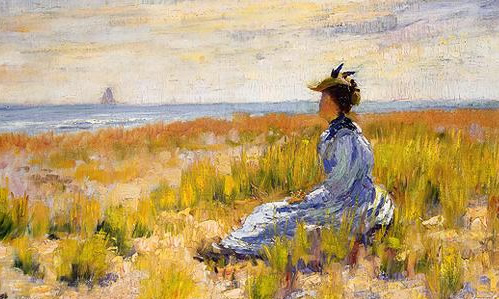 Reading with the Razorbacks.

Literacy Alive! 4-27-09

By Freddie A. Bowles
Posted from Fayetteville, Arkansas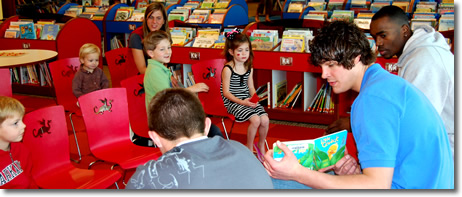 Razorback basketball star Michael Sanchez of Springdale, Arkansas, reads from Little Quack.

Arkansas folks love their Razorbacks. We call the hogs — whooo, pig soooie — wear Razorback Red, and stick Razorback paraphernalia on our cars, vans, and windows. We decorate yards, offices, and houses with Big Red icons and regalia. Fans wear hog hats and piggy noses to the ballgames and dress their kids in Razorback cheerleading outfits, sweatshirts, and blazers. So, it was no surprise when over 60 little Razorback readers appeared at the Fayetteville Library on Saturday, April 4, to get autographs from their favorite Razorback athletes at the annual Kappa Delta Pi Reading with the Razorbacks event.
Lifelong Learning through Literacy.
Kappa Delta Pi, International Honor Society in Education, has over 600 chapters nationwide. Alpha Beta chapter hosts the spring event at the library as part of the Literacy Alive! initiative started by the international organization in 1993 to encourage lifelong learning through literacy.
Alpha Beta organizes a book drive prior to the event so that each participating child can choose a book to take home along with making a bookmarker for the athletes to autograph. The kids are also given a Razorback sticker to wear while they listen to the athletes read from their favorite children's books.
Our patrons and members donated over 50 books for the event. Ten athletes, including three basketball players and six pom, cheer, and twirler members, donated an hour of their Saturday morning to read to our local children. Twelve KDP members, including five officers, and one counselor also volunteered to help the kids decorate their bookmarkers and choose a book to take home.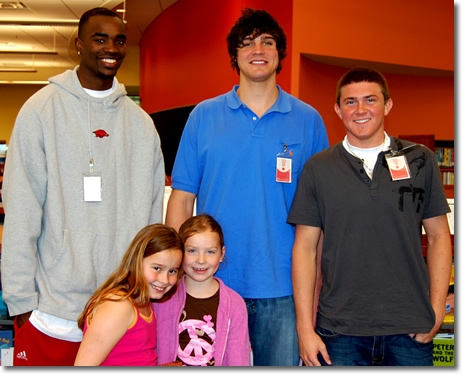 Razorbacks Andre Clark, Michael Sanchez, and Rotnei Clarke with two young readers at the Fayetteville Public Library.