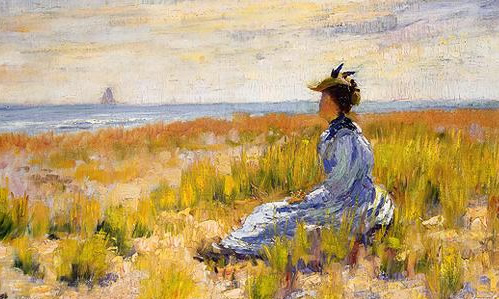 The Miss Martha Mystery Assessment.


Excellence 9-24-09

By Freddie A. Bowles
Fayetteville, Arkansas


Martha Sandven, 2009 graduate of the Master of Arts in Teaching (MAT) Program at the University of Arkansas, created the Miss Martha Mystery assessment activity during her internship year of 2008-2009. Based on the four domains of the Pathwise Classroom Observation System, the activity expands the assessment opportunity for interns by including the most important stakeholders in the classroom, the students.
MAT interns are routinely assessed by their professors and public school mentors, but assessment of interns by their students is a novelty — and a practice that should become an integral part of the program.
The Real Work Begins after Class.
The activity is impressively simple. The teacher, in this case "Miss Martha," asks her students, "What do you know about Miss Martha?" With an air of mystery, she gives the students a two-page handout designed expressly for fun. No grades. No wrong answers. She then unravels the mystery by discussing the answers in a friendly tone. That's it. The real work begins after class when "Miss Martha" analyzes the handouts for insight and information about how to become a better teacher.
Ms. Sandven presented the activity to her classmates in my Classroom Management Concepts class. I then asked her to repeat it at the cohort meeting so that every candidate in the masters program could see its potential for helping them become better teachers.
In the pursuit of excellence that characterizes emerging professionals, Martha realized that the assessment activity helped her sharpen her teaching skills. The Miss Martha Mystery became an activity worth repeating and sharing.
Sharing the Lesson with Others.
This weekend in Conway, Martha and I are presenting It's Not a Mystery! Teacher Candidate Assessment from Their Students' Point of View at the Arkansas chapter (ArATE) of the Association of Teacher Educators Fall Conference on the campus of the University of Central Arkansas. The lesson documentation also will become a permanent part of the teaching resources available on Planet Gnosis.
From my perspective as a teacher educator, Martha's creative assignment supports another assessment tool for program accreditation, NCATE Standard 3c, which states: "Candidates development and demonstration of knowledge, skills, and professional dispositions to help all students learn."
Martha's assessment activity, which can be replicated by teachers and candidate teachers in all disciplines, accomplished two purposes. First, it helped her students because she transformed their feedback into knowledge to improve her instructional skills. Second, it informed her understanding of the students in her classroom, allowing her to refine and target her instruction.
A Useful Lesson for Us All.
Miss Martha's Mystery demonstrates how a devoted and professional teacher with a caring attitude and a passionate drive to create rapport with her students can design lesson content to help every student to learn. It's a useful lesson for us all.
Ms. Sandven teaches seventh grade Language Arts in the Springdale, Arkansas, School District. A few days ago she presented the third version of her mystery activity to her students. She has kindly agreed to share two documents supporting the activity. Just follow the links below. We've also added a link to the PowerPoint slide show from our ArATE presentation.


Miss Martha's Mystery: First Handout

Miss Martha's Mystery: Second Handout

PowerPoint: It's Not a Mystery! Teacher Candidate Assessment from Their Students' Point of View.