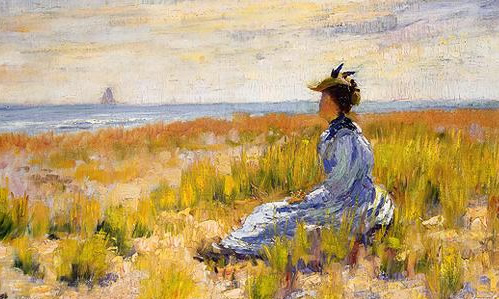 Three Reflections on a Theme:
I Remember My Favorite Teacher.

Inspiration 1-25-11

By Freddie A. Bowles
Fayetteville, Arkansas


The New Year signals the beginning of a new semester for those of us in the education profession. The brief winter holiday offered respite and rejuvenation for most everyone involved in teaching and learning.
At this time I often reflect on the successes of the fall semester and prepare to grow and improve in the new one. Like many of my fellow teachers, I consider resolutions founded on our eternal optimism that each seasonal cycle presents a new opportunity to become better — to become a teacher who will be remembered by our students for our inspiration, encouragement, and caring.
One Gifted Teacher Can Inspire
A Lifetime of Achievement.
Last October I wrote an essay based on the theme "Re-igniting the Passion and Purpose of Teaching." It was created by Dr. Terrell Peace to symbolize his tenure as President of the Association of Teacher Educators (ATE). My intention was to write about the ATE summer conference, but in the writing, my thoughts strayed to a single high school teacher whose passion and purpose for teaching influenced me to pursue a career in education.
Several colleagues responded to the essay with their own remembrances of favorite teachers. Sharing their reflections is the purpose of this article.
The first response came from one of our own here at CornDancer and Planet Gnosis, webmaster Joe Dempsey, whose Photo of the Week is one of our most popular features.
The two other responders are fellow educators. Mae Dove, a retired secondary Spanish teacher, is working on her PhD at the University here in Fayetteville. Carol Apple is an in-service teacher at Western Yell County High School in Havana, Arkansas, instructing her students in computer business applications, desktop publishing, multi-media, and keyboarding. Carol and Teacher Bowles shared two years of collegiality at the little red school house in Havana, Arkansas, some years ago.
I imagine that you, too, can recall the one special teacher who inspired, encouraged, and believed in you. So, after you arrive at the end of this installment in our emerging series, please take a moment and write to us. Add your memory to our collection of accolades in honor of educators who made a difference.


Joe Dempsey's tribute is a sweet recollection about his second grade teacher. Here's what Joe remembers about Erma Chastain and how she took Joe "under wing."
Freddie, my hands-down, all-time favorite teacher was Erma Chastain, who plied her skills at Rogers School of Fort Smith, Arkansas. She was my second grade teacher. Her presence in my life came at a critical juncture. I did not set any new indoor records academically in the first grade. My reading and spelling skills were lacking.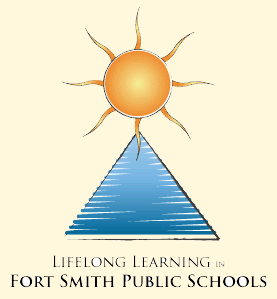 Almost from day one in the second grade, Miss Chastain picked up on that and took me under her wing. My reading skills improved as well as spelling, but I was still not setting the world on fire. But, when I emerged from the second grade, I was much better off than the previous year academically. When I returned to school for the third grade, much to my surprise and delight, school officials had re-aligned teacher assignments and Erma Chastain was my third grade teacher. This discovery was one of the happiest moments in my life.
During the third grade, my reading, writing, spelling and cognition skills surged ahead. Before school was out, I was as good as anyone in those areas and better than most. My thirst for reading that was given life during the third grade still delightfully infects me today. The credit goes to Erma Chastain.
I went back to Fort Smith a number of times and always tried to find her and tell her how profoundly she influenced my life. My searches were fruitless. Then in 1996 (or was it '95?), I attended the grave-side service of a friend's mother in Fort Smith. I arrived at the cemetery early and out of curiosity, looked at some tombstones. Lo, and behold, I stumbled across the grave of Erma Chastain. She had died the previous December. I showered her with posthumous gratitude. Thanks, Sistah Chastain.
I can't find any shots of the school or Erma. However . . . it is now called Rogers Center. The school was old when I was there in the forties.
Joe is a long-time friend and photographer-writer extraordinaire. The proof is in the puddin,' as Joe might say. See for yourself on CornDancer at Photo of the Week.


Mae Dove is a faithful Planet Gnosis reader and contributor. Mae describes Dr. Semans, the inspiration for her career as a Spanish teacher.
Years have passed since I entered James Marshall High School in West Sacramento, California, but time has not dimmed my memories of a teacher who made an impact on my life and my career choice. Dr. Semans, a little on the short side, probably in his fifties, thought to be ancient by his students, was my Spanish teacher for four years.
At a time when it was customary for desks to be in straight rows, long passages of the foreign language to be translated, and grammar rules memorized, I entered a classroom where the desks were arranged in a giant circle, the walls, ceilings, shelves, bulletin boards and windows were decorated with artifacts and realia from Mexico. In the center of that circle of desks was one single desk, named "La silla electrica"(the electric chair).
We soon learned that at different times during the period, one of us would be selected to sit in that electrica desk, where it then became our task to perform with Dr. Semans, one on one. As a class, we sang, we danced, we drew, we watched movies (in Spanish). We read passages from the Golden Age of Spanish Literature and role-played various characters from that literature.
Dr. Semans convinced us that the famous Spanish author, Miguel de Cervantes, a comtemporary of Shakespeare, was really the silent pen for that English author. I think this irritated our English teachers. We didn't have textbooks! We didn't have the traditional language lab. We role played the grocery store, the clothing store, going on outings with our family. And thanks to the presence of many Hispanic students in our class, we ate authentic foods.
We wrote short dialogues to present with a partner or small group. Dr. Semans recorded our presentations so that we could "hear" ourselves. We put together a Spanish bilingual "class" newspaper where we recognized our classmates who were athletes, debaters, artists, musicians, or who had received any other type of special recognition in or out of school. We stole cartoons from the daily newspaper, The Sacramento Bee, and made them bilingual.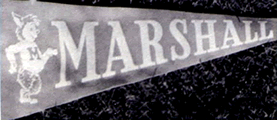 Here's what Mae says about her life (and that of five generations!) in the education profession:
Born in Fayetteville, Arkansas in 1942, but raised in California, I graduated from James Marshall High School, West Sacramento, California, in 1959. I returned to the state and town of my birthplace in order to attend school at the University of Arkansas. Majoring in Social Studies and minoring in Spanish, I graduated from the University with a B.S. Ed in 1963. I was in the second group of graduates that did not complete their student teaching at the Peabody Training Academy. I was sent to Fort Smith Northside to do my student teaching. I earned my Masters in Education in 1973.
Early in my teaching career, I mainly taught American History and American Government, but as time went by, and the demand for foreign language teachers grew, I was pulled back into teaching Spanish. After about 20 years of teaching in public high schools, I added a second type of career. I began teaching Spanish to adults at the Northwest Technical Institute in Springdale, Arkansas. These night classes for adults included special classes for firemen, gas company employees, line supervisors at poultry plants, bank employees, as well as classes for the general public.
In 2006, after 43 years, I retired from teaching high school students and began graduate work toward a doctorate degree, and now I find myself teaching those who plan to become teachers. I married a teacher, and we had a son and a daughter who both became teachers, and who in turn, both married teachers. My oldest grandson will graduate from high school this year, and he plans to become a teacher. On his paternal side, he will be the third generation of teachers, and on his maternal side, he will be the fifth generation of teachers. What can I say? There can be no greater profession, none that could possibly have greater challenges or greater rewards!


Carol Apple is also a faithful reader of Planet Gnosis and has chimed in a time or two with her responses to postings. Carol tells us about the importance of her favorite teacher, a tireless role model in many areas.
Philippians 1:3 in the NIV Bible says, "I thank my God every time I remember you." The first time I read that I thought, 'What a wonderful thing to say!' Then I remembered a teacher who meant that much to me.
I never had the privilege of being in her classroom because she taught in another school district. She was a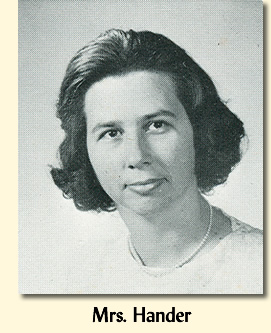 youth leader in my church, and I learned so much by just watching her.
She was married to a veterinarian who worked long hours. She taught high school science and had three small children. How she found the time for us I never knew. She taught our youth group on Sunday night, took us to her house and taught us how to make pizza, hauled us all over Arkansas in her station wagon (with her three children). Somehow she kept us all in line, including the three little ones, without ever showing any frustration.
I was a poor country kid with no one to encourage me to be anything more than a high school graduate. I was never 'invited' to take any college prep classes in high school. She showed me that a woman could have a family, a career, and more.
Because of her, I went to college and dared to reach for more.
She died of cancer at a young age, and I never told her how much she meant to me. I have loaded up kids for a lot of church camp / ballgame / band / GT / FBLA trips in my car / minivan / SUV over the years. When I turn the key and start the engine, I almost always say to myself, 'This is for you Mrs. Hander.' I hope she knows how important she was to me.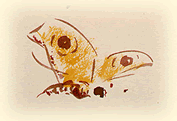 Here's what Carol says about her profession as a life-long learner:
I've served as an educator at Western Yell since 1977— Librarian, Reading Recovery teacher, and now Vocational Business since 2000. I have a B.S. in Business Education and a Master's Degree in Instructional Technology from Arkansas Tech. I also completed the Reading Recovery program at UALR. Before coming to WYC I worked in accounting.



To read the essay that launched the I Remember My Favorite Teacher feature, just click the red wasp below. And please take the time to share memories of your favorite teacher. You can e-mail your reflections to us at tulipan@corndancer.com We will be honored to share them with the readers of Planet Gnosis.