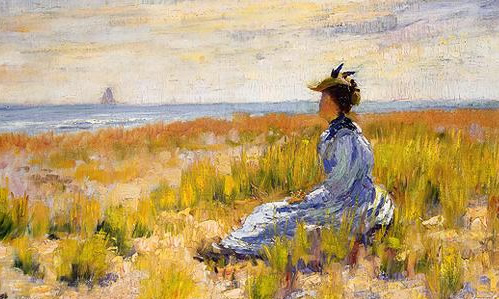 Praxis III Assessor Training.

Pathwise 7-19-05
By Freddie A. Bowles
Posted from Little Rock, Arkansas

So you want to be a teacher? How does one become a part of such a noble and demanding profession?
Teaching Dollies
About Mummies and Pyramids.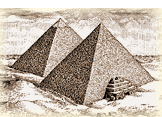 Some of us had "the calling" as children. I set up my first classroom in the cool, subterranean basement of my childhood home in Eastern Arkansas. First of all, basements were a rarity in the Mississippi Delta lowlands; secondly, I was only nine years old when I instructed my dollies about the mummies and pyramids in a country far from the cotton lands of Arkansas.
The only time I doubted my ambition to be a teacher was, most ironically, after I did my "practice teaching," an eight-week session at an urban high school with little supervision and less mentoring. I taught two classes of German, two English classes, and one class on mythology. It was grueling, and I didn't expect to continue teaching in the public schools after my short but intense introduction to the profession.
Times change.
A Toolbox of Wonders.
Today's "preservice teachers" carry a toolbox of technological wonders. They run a gauntlet of nationally accredited tests. They have extensive "internships" in a school, and are seriously mentored during their first year as "novice teacher."
Classroom instruction is research-based and data-driven. Professional development is on-going and supported by university partnerships. Future teachers have the possibility of building a career that involves creativity, structure, and camaraderie. Sometimes (in certain well heeled and competitive school districts) they can even claim a mighty good salary, even in an income-challenged state like Arkansas.
Reflections on my profession seem appropriate tonight here in Little Rock, a few hundred miles southeast of my Ozark Mountain home, where I pause after an intense day of Praxis III Assessor Training to communicate with my fellow cyber travelers in the virtual community that is Planet Gnosis.
A Three-Series Set of Tests.
Little Rock is home to the Arkansas Department of Education (ADE), which sponsors the assessor training. Praxis III is the culminating exam in a three-series set of tests that preservice teachers must pass in order to obtain licensure in the state of Arkansas. Products of the Educational Testing Service (ETS), the tests are known as The Praxis Series: Professional Assessments for Beginning Teachers.
Students who wish to be teachers must first pass Praxis I, a general knowledge test for reading, writing, and math. In Arkansas, it is a prerequisite for teacher education programs.
The next step in obtaining a provisional license requires graduates to pass the Praxis II in their content areas — English, History, Elementary Education, for example — and also test successfully in pedagogy, the Professional Learning and Teacher component.
Learning to Score Praxis III.
After they are hired and enter the classroom as a novice (first-year) teacher, licensure candidates must pass the last milestone of the series, Praxis III, a summative (final) assessment required for standard licensure. Someone must conduct the assessment, and that's why I'm in Little Rock this week. Thanks to the ADE, I'm attending a five-day training session to learn the scoring criteria for Praxis III.
To complete my certification track, I'll attend a two-day session in August, and then refresh my knowledge and skills with a recalibration session in October.
The fall assessing period occurs in October and November; in the spring, it's mid-February through April. The actual assessing procedures include a pre-and post-interview and a classroom observation of a lesson by the novice teacher (NT).
My responsibility is to observe and record the novice teacher's lesson and to record the interview sessions.
Pathwise and the Four Domains.

The criteria align with another ETS series known as Pathwise: Classroom Observation Series. Students in the University of Arkansas Master of Teaching Arts program are introduced to this program in their education classes. During their fifth-year internship, supervisors use it to inform students of their teaching progress. Pathwise is also used during a beginning teacher's first year as a formative assessment in the mentoring process.
Praxis III and Pathwise consist of four domains:
Domain A — Organizing Content Knowledge for Student Learning;
Domain B — Creating an Environment for Student Learning;
Domain C — Teaching for Student Learning; and
Domain D — Teacher Professionalism.

Each domain features four-to-five criteria to guide mentors and assessors in their evaluation of the novice.
Traditional, Non-Traditional Paths.
On the traditional licensure path for graduates of a teacher education program, Pathwise guides mentor and novice through a one-year process. For Non-Traditional Licensure (NTL), Pathwise extends the mentoring experience to two years. The destination of both paths is teacher excellence. The goal is to help the NT become a better professional.
Both groups of licensure candidates become so familiar with Pathwise that they have a high success rate on the Praxis III.
Each state differs somewhat in how it licenses teacher candidates. Most states do have some kind of "reciprocal" agreement so that teachers can cross state lines and teach in a neighboring state without too much bureaucratic overhead. Ohio and Arkansas are the only states to have adopted Praxis III as the final step in the lengthy process of becoming licensed to teach.
Because of the need for teachers in urban and rural schools, alternative licensure programs have sprung up across the U.S.A. The Arkansas Department of Education offers a two-year NTL program, which also employs the Praxis series as a measurement of general knowledge, content knowledge, pedagogy and practical application. Arkansas' NTL process culminates with the Pathwise observation series.
A Shared Purpose (and Gender).
Yesterday, Monday, the 18th, was orientation day for 14 highly motivated, engaged educators, who hail from a variety of levels but share the common purpose of becoming Praxis III assessors.
Two have retired from active teaching but are eager to return to the educational arena. One is a principal and another is a university GA. (Can you guess which one is the GA?) The remaining ten are teachers at public schools — elementary to middle to secondary — in the capital city of Little Rock and its county school system, the Pulaski County School District; in Murfreesboro and Lake Hamilton near the resort town of Hot Springs; in Fort Smith and Pottsville located in the Ouachita Mountain environs; in Jasper and Salem, nestled in the Ozark Mountains; and the booming communities of Bentonville and Fayetteville, including the Benton County School of the Arts, tucked in the northwest corner of our state. The program advisor taught biology at Little Rock Central High School. One of the two assessor trainers, retired from the Forrest City school district in eastern Arkansas, has a passion for special education and experience running the gamut of classroom and administration. The second trainer hails from Harrison in northern Arkansas and teaches English and journalism at the secondary level (and is a karaoke queen!).
Most unique is the gender factor — females all!
Most impressive is the commitment — each participant is passionate about education and believes in the mentoring and assessment processes.
In a low-key ice breaker activity, we introduced ourselves and shared a unique aspect of our lives. Three teachers are jugglers! I told of my training in Tai Chi. Then we received an orientation guide and a handout highlighting several key areas of the program:

how Praxis III aligns with Arkansas Teacher Licensure Standards,

the difference between mentoring and assessing,

the training components and structure,

how to score using the Praxis III rubric,

the goals and role of an assessor,

and an overview of the Praxis III observation system.
After a working lunch of tasty barbecue, we capped the afternoon with a run-through of the four domains and their criteria.
Petals of a Flower.
Oh, lest I forget: Homework! Our assignment was to create a graphic of how the four domains relate and connect to one another.
I chose to draw (primitively) a four-petaled flower. Each petal symbolizes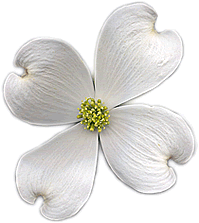 one of the four domains. At the heart of the flower, holding the petals in place, is the teacher, who connects the domains. The stem reaches from the teacher into the classroom environment (the soil), which becomes a place for learning — a safe place where students are nurtured by a teacher in harmony with the domains.
Each of my classmates expressed the concepts rooted in the assignment with unique and different interpretations, just like our own students. Three of my classmates drew connections through symbolic representations of the human body. Others designed cyclical graphics, one developed the metaphor of a garden, and another drew a cereal box. We never stop learning.
Deeply into Domain A.
Today, Tuesday, the 18th, we delved deeply and exclusively into Domain A.
We began at 7:30 a.m. with a continental breakfast at the Hilton, where most of us out-of-towners are lodged for the week. The morning session focused on bias recognition and reduction as it relates to perceptions and scoring.
A catered lunch, most delicious, allowed us to dine quickly (the no-nonsense training schedule is intense and tightly organized) and keep a sharp focus on the domain at hand. Soon we were back at it, comparing the five criteria in Domain A to the evaluation process. Vignettes, videos, and discussions helped us hone-in on the objective and measurable components of the sample profiles. The video of a pre-observation interview with a beginning teacher was especially informative. As a group activity, we scored Criteria A-1, becoming familiar with relevant aspects of students' background knowledge and experiences.
Fascinating, I'll say. With an echo of wistfulness, perhaps even nostalgia, for the long ago springtime of my preservice experience — if only I could travel back in time and do it better — I confirmed my appreciation of the guidance that twenty-first century teacher candidates receive in their first year of teaching.
We finished shortly after five o'clock, time enough to freshen up and head out for dinner at Red Lobster. The night is still young for some of us, but we do have a homework assignment.
---

R e a d t h e s e c o n d a r t i c l e a b o u t
P R A X I S I I I A S S E S S O R T R A I N I N G .