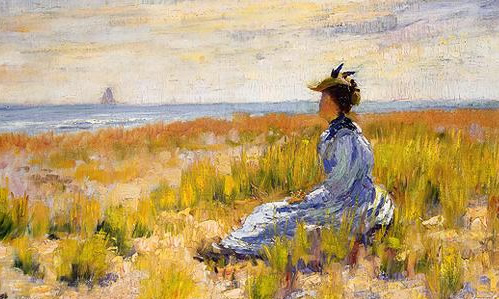 Of Chameleons and Champagne.

Praxis III 7-25-05
By Freddie A. Bowles
Posted from Fayetteville, Arkansas

An added bonus to my Praxis III training last week in the capital city was the opportunity to visit old friends, especially two former colleagues at Little Rock Parkview Performing Arts Magnet High School. On Wednesday and Thursday evenings I took full advantage of the opportunity.
Pausing at the Oasis of Reunion
During Intense Study of the Domains.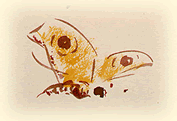 Laura kindly retrieved me from the Hilton Wednesday evening for a visit with her two sons, John and George, and a convivial home-cooked meal. Let me just say that I had two helpings of shrimp creole. Laissez les bon temps roulez!
Sitting around the kitchen table and catching up on the news of years past, we enjoyed a reunion that became a celebration. We toasted our successes and challenges with a glass of bubbly. The metaphor of the waning day revolved around metamorphosis and adaptation, which appealed to the literary spirit that led us to become English majors in the first place. The butterfly immediately came to mind, but we decided that "pupa" and "larvae" just didn't appeal to our aesthetic sensibility. The image of a larvae (to us former dance teachers) conjured up comic scenes of confinement with yards of netting and figures struggling to be free — and the sound of "pupa"? I don't think so.
Instead, we chose the chameleon to represent our ability to adapt to the winds of change. After enumerating the shades, shadows, and surfaces of our shared stories, ever changing, we bid farewell.
I headed back to my lodging to complete round two of the assigned homework. How much homework? "Forty-five minutes," opined one of our optimistic trainers. I took twice as long. The lights went out at 1:35 a.m.
Domain B: Creating
An Environment for Student Learning.
The homework focused on Domain B, "Creating an Environment for Student Learning."

During Wednesday's training we had watched a video of a novice teacher presenting a lesson. Our assignment was to score the lesson. Pondering how to align what I had viewed in the video with the scoring rubric, I rued my inexperience as a mentor. Most of my fellow trainees are seasoned mentors with extensive practice in the Pathwise Observation Series. Their speed and accuracy in matching the criteria to the rubric impressed and motivated me.
I appreciated the professionalism of the trainers. Their knowledge, experience, and tips gave us ample supplementary material to fill our notebooks with scribbling and reminders. In addition, they treated us as professionals. All activities aligned with an outcome; none were gratuitous or frivolous.
After the first day of orientation, the remaining four intensive days of training followed a set routine.
A continental breakfast at 7:30 a.m. offered nourishment, a time for review, and the opportunity to socialize. Punctually at 8 o'clock we began the morning's agenda. After a homework check, we focused aspects of the assessment that stood outside the actual scoring, including bias-reduction training, note-taking tips, and obstacles to valid ratings.
What We See and Hear,
How We Script and Score.
On Wednesday we talked about interview techniques for the pre-observation sequence. A review of Domain A ("Organizing Content Knowledge for Student Learning") followed the interview strategies. A short break gave us time to refill our drinks, stretch, and chitchat a bit. Refreshed, we sat down to watch a video of a novice teacher (NT) to practice scripting (writing down what we see and hear) and scoring. For over an hour, we practiced honing our skills in Domain A. Lunch was a welcome relief after such intense concentration.
Assessors are responsible for providing accurate and defensible information about a novice teacher's abilities in the four domains. The training mantra, repeated each day, reminded us to look for the affirmative: Identify a novice teacher's strengths and let the NT show you how those strengths apply to the classroom.
A Special Energy
And Encouragement to Succeed.
An affirmative climate charged each session with special energy. The advisor, Paulette, and trainers, Jacquelyn and Maureen, encouraged each of us to succeed. They supported us in our efforts to match assessments with the scoring rubric. They also reminded us of the positive aspects of Praxis III. We score NTs on what they know how to do, not on what they cannot do.
After a quick lunch (for Wednesday the menu included a green salad, rolls, shrimp linguine, and carrot cake with a choice of desserts, including chocolate or original cheesecake), we returned to an intense afternoon program. The trainers commit to a rigorous schedule. The first order of business each afternoon was to look at an overarching aspect of the assessing process.
On Wednesday we first explored the essentials of bias reduction. Then we followed with an overview of Domain B. From there we examined the scoring matrices and examples of summary statements with evidence.
Our first practice for each Domain began with a written vignette that included the evidence from the observation. The goal was to create our own scores using the matrices. Most of the time we worked alone, but we usually discussed the exercises with our seatmate after we finished. (My seatmate, Carol, happens to be from Fayetteville, too. We both arrived early on Monday and naturally paired up without knowing that we were both from Fayetteville.)
As an experienced teacher, one would think that I could discern exactly what the evidence indicates. Let me just say (colloquially), It ain't that easy! I was thrilled whenever my evidence and score fell within the acceptable range.
A Personal Study in Bias
And Subtle Predispositions.
After comparing student assessor scoring to the official ETS score, we were ready to script the novice teacher's performance from a video of the NT in the classroom.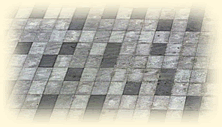 At this point, the slanted shadow of bias appeared as a cold reminder of the importance of my training. Cherished ideals of professionalism and one's sense of fair play speak convincingly to the ego. Surely I could put aside any biases I might harbor. I was surprised to find out that, despite my best intentions, certain subtle predispositions could lead me astray.
Here's what happened. We observed a foreign language teacher in the NT videos — and when I scored the last criteria of Domain B, "Making the Physical Environment as Safe and Conducive to Learning as Possible," I recorded a score of one out of three points possible. For some reason, I fixated on the room arrangement. I was honestly thinking that the teacher had not maximized the use of her space effectively, that the desks were too close together, and that the students could not move around freely.
And here's a clue to my bias. In the ten years previous to my current doctoral studies, I taught ESL (English as a Second Language) and German. One would think that the scoring would go the other way — higher — for a teacher in one's own field. My bias focused on the room arrangement because I WOULD HAVE ARRANGED IT DIFFERENTLY, a seemingly minor point, but a bias that resulted in a significant scoring error on my part. My colleagues scored her higher, matching their scores to the official ETS answer of three out of three. They were impressed with her room arrangement and efficient use of space.
It was a good lesson to learn for the actual assessment process. I was seeing the room arrangement through the mind's eye of an experienced foreign language teacher, not through the unbiased lens of an assessor, who should allow an inexperienced novice teacher to show what she can do based on her strengths.
Putting New Knowledge to Work.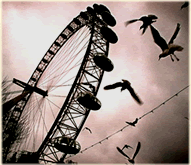 To conclude Wednesday's training we employed our new scripting knowledge to code the criteria, record the evidence in its appropriate category, score the evidence according to the scoring matrix, and write the summary. We compared answers for each criterion as a whole group, then capped the session with a reflective discussion of our scores and how they compared to the official numbers recorded by ETS.
The Thursday and Friday sessions followed a similar format, although the broader aspects of assessing focused on obstacles to valid ratings and withholding judgments.
The "withholding judgment" exercise is linked to the post-observation interview. To begin the exercise, we observed a video of an NT whose teaching style seemed to focus too much on one student. On the surface it appeared that she argued and challenged the one student throughout the lesson. Recall that assessors record what they see and hear, but withhold judgment until the entire process is done. That we did!
The post observation interview is designed to give NTs the opportunity to clarify any questionable events in the lesson. When we viewed the post observation interview, the situation was clarified. It turned out that the NT and student had a previous agreement that she would stringently hold the student to the class requirements. The NT thoroughly explained the situation to the assessor, who noted the explanation on the assessment form. NOTE: We are advised in training to monitor students for reactions or non-reactions to unusual situations during a lesson. In this case, the students carried on business as usual, so the tête-à-tête between NT and the one student caused no disruption of instruction.
Thursday's focus carried on with more review and scripting of Domains B ("Creating an Environment for Student Learning") and C ("Teaching for Student Learning") following the aforementioned protocol. This day seemed to be particularly challenging because of the blended domains, so our group appreciated the conspicuously blank homework line on Thursday's agenda.
Tales of Banana Bread
At the Airy, Post-Modern Nu.
On Thursday evening, Susan, another colleague from Parkview High School, treated me to an evening of people watching at two popular venues in Little Rock. Our first stop was a nouveau restaurant in the downtown River Market area, with the chi chi name of "Nu." Exceedingly and consciously suave waitpersons graced the airy post-modern decor. Subdued track lighting subtly illuminated semi-private conversational pits and private rooms.
Susan and I sat on the terrace at twilight to catch up on events and mutual acquaintances.
Susan's Aunt Mabel is a source of ever-delightful stories. Famous for her banana bread, Mabel is also "a spiritually evolved" lady of 86, gracious and accepting of life's barbs and beauties. We laughed over her recent escapade at the Little Rock airport.
Our mutual friend, Carolyn, had flown in from Vienna to visit her Mom Edith in Morrilton. Mabel joined the greeting party at the airport with an armload of her famous banana bread, baked especially for Carolyn and Edith. In the confusion of baggage claims, multiple conversations, and jet lag, Carolyn forgot the bread. Aware that this would be her only chance to see Carolyn, Mabel sprang into action. "Carolyn was driving out of the airport when she noticed a sprightly, elderly figure standing in the grassy median with arms outstretched," Susan said. "Low and behold it was Mabel, holding out the banana bread!" Carolyn quickly rolled down her window, just in time for Mabel to thrust the bread into the moving car.
Sipping "Eccentric" Pinot Grigio
Over Tales from Exotic Novels.
Leaving downtown for the Hillcrest neighborhood, we motored up Kavanaugh Hill to find a seat at the bar in the old Ice House,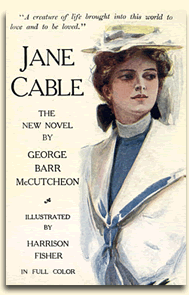 now known as "Freneau," an upscale restaurant featuring an "eccentric" wine list. The joint was jumping. We settled at the bar to sample a Pinot Grigio and compare notes on recommended readings. Susan and I often exchange novels if we run across something that is, to carry on the word of the evening, "eccentric." The last novel she sent my way, Embers, written by Hungarian Sándor Márai, is an exquisite, melancholy story set in the Austro-Hungarian Empire. I promised to send her Isabel Allende's The Stories of Eva Luna, a collection of vignettes told by Eva to entertain her paramour during a long, sultry evening in South America.
We could have talked for hours, but 6:30 a.m. rolls around early, especially after several nights of short sleep, so we said our farewells. I was able to drift toward sleep not long after the clock struck midnight.
Domain D: Teacher Professionalism.
Friday's training began with a review of Domains B and C — the added practice was much appreciated — before focusing sharply on Domain D, "Teacher Professionalism." Wishful thinking in the morn predicted an early afternoon exodus, but everyone remained focused and intent on absorbing as much information as possible. We finished a whopping 15 minutes early for this go-round — and we have homework! Between now and August 17, we must conduct a field observation, preferably with a partner. Carol and I decided to partner-up for an observation in tandem!
We will return to Little Rock in August for a day of review, followed by the Assessor Proficiency Test. Our group predicts a 100% pass rate. Let's hear a cheer for the ladies in Training Session Four! rah rah
After we are certified as Praxis III assessors, we will "recalibrate" in October in final preparation for the month of field assessments. I look forward to the opportunity to step out into the classroom and observe the novice teachers of 2006.
---

R e a d t h e f i r s t a r t i c l e a b o u t
P R A X I S I I I A S S E S S O R T R A I N I N G .