To Be a Leader.

ATE Philadelphia 08-03-06
By Freddie A. Bowles
Posted from Fayetteville, Arkansas

What is leadership? If you were to answer that question, what qualities would appear on your list? Can you identify an exemplary leader? Are you one?
Whispers of Encouragement
From the Ghosts of Leaders Past.
Wouldn't you agree that these are appropriate questions for a meeting of teacher educators in historic Philadelphia, birthplace of the U.S. Constitution? My visit there two weeks ago offered ample opportunity to explore those questions in the company of my friends and colleagues.
The forty plus participants in the Association of Teacher Educators (ATE) Leadership Academy convened at the Hyatt Regency on the Delaware River early Saturday morning, July 29, to focus on our summer assignment. We were instructed to expand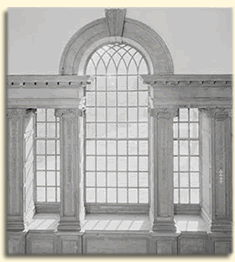 our concepts of leadership by exploring the leadership styles of four of our colonial fathers: John Adams, Benjamin Franklin, Thomas Jefferson, and George Washington.
Several cadre members chose to read about all four notables prior to the conference, but my choice, John Adams, was a "convenience sample" (the stats side of my student persona is emerging here), which I picked based on a recommendation by a dear friend and amateur historian.
Focused, Single-Minded, and Direct.
Joseph J. Ellis, author of The Passionate Sage, describes Mr. Adams as a "principled isolationist" with "virtuous ideals" and a "passionate disposition." His detractors might counter by describing the nation's second President as obstinate and intolerant. Regardless of one's stance regarding his personality, Mr. Adams kept the fledgling nation from going to war against France. I would describe him as focused, single-minded, and direct. But I digress. Back to our Saturday morning.
Nourished by a delightful breakfast of fruit, pastries, and fresh-baked breads — and by hugs from old friends and introductions to new ones — I settled down at one of several round tables to hear the morning's agenda from our very own extraordinary leader and past president (1985), Dr. Robert (Bob) Houston. Dr. Bob and Elizabeth (his wife) are indefatigable! They arrive early and stay late for every event and session. Most impressive is their unruffled good humor and graciousness. This exceptional couple models genuine leadership qualities for us to emulate!
Renewing Hope, Heart, and Vision.
Jane McCarthy, ATE's president, welcomed us and shared her plans for the 2006-2007 academic year. Jane's theme, Reinventing the Educational Landscape: Renewing Hope, Heart, and Vision for Teachers, Learners, and Communities, reflects her passion and concern for everyone involved in educating children. What an appropriate theme for the setting in Philadelphia — and what inspiring leadership Jane provides for ATE! Our founding fathers reinvented the political landscape to give birth to the great American experiment in representative government. Should we as leaders expect any less from our efforts in public education?
After President McCarthy presented her agenda, Louise Deretchin stepped up to facilitate the morning's discussion of our homework assignment question, "What have we learned about leadership?" We didn't have to look far afield for examples of leadership qualities that morning. A member of ATE's first leadership academy, Louise is steadfast in her dedication to educational equity and collaborative reflective practice for leaders.
To learn how Academy participants answered the six homework questions, Louise grouped us in six tables of six each. We numbered off one to six at each table with each number representing a question. We then regrouped by individual number — all the ones together, the twos, and so on. I was a two, so I sat at a table with five other twos to answer the question, "What were some of the similarities and differences in their leadership styles?"
The Common Vision of Independence.
We decided that the four leaders shared a common vision: the goal of independence. Futuristic thinkers, they expressed their vision in unique styles.
Mr. Washington listened to wise counsel, forming a cabinet for collaboration and shared leadership.
Mr. Adams, confrontational and persistent, ignored counsel and persevered in his vision of isolationism and peace with France. He also recognized his own weaknesses.
Mr. Franklin listened to everyone and then used the information to create strategies for solving issues. He believed in compromise and was greatly respected for his knowledge and wisdom.
Mr. Jefferson, aloof, literary, and philosophical, respected the strength of others and preferred to avoid conflict.
What Qualities of Their Leadership
Can Be Applied to Today's Challenges?
You can imagine how much information a roomful of teachers on a mission can collect about four founding fathers! Willing and enthusiastic, we could hardly be quieted as we rushed to complete our last task.
We returned to our original group to discuss each of the six questions with the goal of identifying leadership qualities that apply to us today. Each table posted its list for all to see.
Qualities appearing most often on the lists included a commitment to a common vision, willingness to take risks, respect for diplomacy, and the ability to compromise and build consensus. Effective leaders, we decided, show respect, listen to others, exercise proactive involvement, and exhibit democratic deliberation.
An Emotional Surge of Humble Clarity.
Each group appointed a spokesperson to champion their list. Listening to my fellows, I sensed an emotional surge of humble clarity as we honored the four men who helped reinvent the national political landscape of British North America. I thought about the daunting task ahead of us as we seek to reinvent the educational landscape of twenty-first century USA.
The whispers of encouragement from the ghosts of leaders past to leaders present swelled hearts and steeled minds to the awesome responsibility every teacher faces in every classroom every day. To be a teacher is to be a leader.


Read the first dispatch from the ATE Conference in Philadelphia, "On the Waterfront."

Read the second dispatch from the ATE Conference in Philadelphia, "Dining with Jefferson."