Air Misadventures, Ground Rewards.

ATE New Orleans 3-7-08

By Freddie A. Bowles
Posted from Fayetteville, Arkansas (Peabody Home)

It's nice to be back home and engaged in a familiar routine after nearly a week of rewarding conferencing and exasperating travel. In America's post 9/11 travel culture, getting to and from an academic conference via airplane is likely to take-up as much time as the conference itself. Do any of you see what I'm seeing, that our air passenger system is showing signs of deep fracture?
With Mr. Young as Guide, I Head West
To Get South, Eventually Getting There.
Mr. Young and I plotted our travel plans to the Association of Teacher Educators (ATE) Conference in New Orleans (Feb. 23-27) well in advance, but unfortunately the airline wasn't listening. Mr. Young is a colleague from the University of Arkansas, and we've established a tradition of traveling to the ATE conference together for the last two years.
Our flight from XNA — the airport built to serve Wal-Mart's megaworld headquarters in Bentonville — departed on schedule soon after the Saturday morning sun broke the horizon, but it wasn't the flight we had booked, and the jet was headed in a direction opposite our planned route. Instead of going east to get south, we were going west to get south. The misadventure had begun.
Northwest's haggard support staff informed us at XNA that our connection from Memphis to New Orleans was broken. It would be prudent, they said, to plot another path. The exact nature of Northwest's whoknowswhat fabrication of an excuse escapes me now — flight crew fatigue, mechanical failure, overbooking; it changed depending on who was doing the telling. Regardless, we were rerouted to Dallas on another air carrier in hopes of making the last hop to the Big Easy before the end of day. We did, too, arriving at 4 p.m. — only four-and-a-half hours late.
Beignets and File Gumbo
On the Sunny Side of the Street.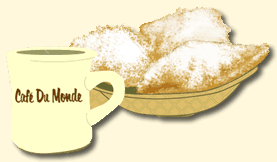 Our return journey five days later would break a personal record for delays and broken connections, but that's another side to the tale, one I'll save for the end of my report. For now, I'll look to the sunny side up, served with strong black Louisiana coffee and a sugar-dusted beignet. Sandwiched between our two air-travel misadventures was a tasty and rewarding experience in the city of jambalaya, crawfish fry, and file gumbo.
Amid the inanities and discourtesies of the airborne day, what best helps many of us survive? The answer: Friends! When Chris and I finally arrived in New Orleans, our ATE friends were already on the cell, tracking us down. "Where are you?" I heard. "We're waiting on you. Let's go!"
Before we could unpack our bags, we were warmly greeted in the lobby of the Canal Street Sheraton by Kathy and Claudia, and then whisked away to Bourbon Street by Shirley, Cathy, and Terrell for an après look at the dining possibilities and musical venues — with just enough time to enjoy a quick libation and a little live music at the Funky Pirate. With dark creeping toward the horizon, we strolled back to the towering hotel to unpack and get ready for dinner.

Two Years of Staying the Course
Ensures Success in the Big Easy.
Shirley and Terrell headed for a reception honoring the planning committee, an intrepid band of dedicated volunteers who are responsible for organizing the conference. Imagine hosting a party for over one thousand guests that lasts for six days. That's just what the planning committee does — gratis, too. Although the host city is chosen at least five years in advance of the actual event, the planning committee begins its work two years before the event. Site visits help the members set the agenda, which ranges from choosing hotels to inviting keynote speakers, from printing programs to tweaking the menus for receptions and banquets — and a range of other decisions, great and small, that pave the way for a successful conference. Since I spent the summer finishing my dissertation, the committee kindly excused me from site visits and allowed me to support the effort via e-mail and phone calls.
A call for proposals by would-be conference presenters is usually sent out eight months in advance. ATE's proposal deadline was June 1, 2007. Submissions were then distributed to a team of reviewers — I was part of the team this year — with the mission of selecting the presentations as soon as possible. I reviewed ten proposals in August. I also submitted one myself, and was notified in September that it had been accepted. This quick turnaround is essential considering the fact that the committee must weave a schedule featuring 450-plus presentations.
Drs. Annette Digby and Carrie Robinson co-chaired the 2008 conference. Despite the potential difficulties of holding a major meeting in post-Katrina New Orleans, they and other committee members decided to stay the course and support the recovery effort.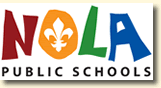 Their only concession to necessity was to reschedule the conference a week later than its traditional timeframe of the second week in February. Many citizens of New Orleans expressed their appreciation to conference attendees for supporting the economic recovery. Not only did ATE feed the city with tourist dollars, we also collaborated with Scholastic Books to raise over seven-thousand dollars to buy books for the New Orleans Recovery School District. ATE donated an additional eight-thousand dollars for professional development for teachers in the district.
Among the Multiple Realities
Was Terry James' Outstanding Service.
Pre-conference sessions on Saturday and Sunday set the stage for the official opening on Sunday evening with an address by the keynote speaker and a formal reception for the ATE president. ATE New Orleans held special meaning for me because our outgoing President, Terry James, hails from the University of Central Arkansas (UCA), my undergraduate alma mater. I also taught ESL (English as a Second Language) and German there for ten years. Arkansans arrived in record numbers to support and honor our dignitary. I was so pleased to see colleagues from Arkansas Tech University in Russellville, Arkansas State University in Jonesboro, Northwest Arkansas Community College in Bentonville, the various branches of the University of Arkansas in Fort Smith, Monticello, and the flagship campus at Fayetteville — and, of course, from UCA in Conway.
Each ATE President chooses a theme to symbolize his or her presidency. The honorable Dr. James chose Multiple Realities in Teacher Education: Exemplars that Address Dilemmas, Conundrums, and Processes, a fitting theme for the challenges and rewards that educators face every single day in the classroom and school environment. President James expressed it fitly in his opening speech when he spoke of schools as "the messy places created when individuals work together toward a common goal."
The theme of Multiple Realities was also intended to guide presentations and speeches delivered at the conference. I adhered to the symbolic practice in my presentation, A Conundrum: Teaching Academic Language to Diverse Populations, connecting my topic to President James' theme. According to my research, most classroom teachers do not recognize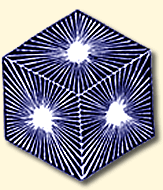 how they use academic language, nor do they fully understand how to teach it to the students' advantage.
The conundrum of teaching academic language is just one of many we educators must solve before our schools can satisfy the multiple mandates for improvement set forth by legislation and common sense. Sound academic language is the foundation for success at school. It leads to social and economic success, too. My goal is to help teachers become aware of the language of the classroom and show them ways to teach it, beginning in the first year of school. My presentation, based on my research in the public school classroom, defined academic language, gave examples of its use in a first grade class, and offered suggestions for teaching it across the curriculum.
He Outlines Ten Bold New Directions
For Reform in Our Challenging Times.
Sunday night's keynote speaker, Ken Howey, research professor in teacher education at the University of Cincinnati, tied his message, Challenging Times Calling for Bold New Directions, to the idea of change — an idea, I might add, that seems to dominate the national dialogue in this, our contentious season of political decision.
Dr. Howey pointed out three major concerns.
First, youngsters are failing and dropping out of school — one drops out every nine seconds, according to his research data. Second, he said, schools are not organized for success. Third, he contended, entire educational systems are not organized for success.
In low-poverty schools, only half of the teaching force stays over three years, Dr. Howey asserted. Only four percent of students in low socioeconomic status (SES) graduate from college. For every hundred ninth graders, 66 per cent graduate from high school and 18 per cent from college.
To address these and other concerns, Dr. Howey outlined ten "Bold New Directions" for systemic reform to improve student and school success.

Bold New Direction One: Implement a data management system to track teacher demand, teacher effectiveness, and teacher retention.

Bold New Direction Two: Intervene early, or pay later. All children entering school should be ready to learn. Teacher education programs should consider improving teacher preparation for Pre-kindergarten programs.

Bold New Direction Three: Forge stronger partnerships to include post-secondary institutions, civic and corporate groups, and early childhood programs.

Bold New Direction Four: Change school organization and culture. Elementary level education should consist of teacher teams where teachers have differentiated roles and teach no more than one subject. Teachers should stay with students for three years.

Bold New Direction Five: Foster a teacher education continuum beginning with recruitment and continuing through career professional development.

Bold New Direction Six: Identify and encourage expert veteran teachers to anchor teacher education programs.

Bold New Direction Seven: Provide for genuine clinical preparation to include full-time teaching and post-graduate training.

Bold New Direction Eight: Multi-year induction should be a collaborative effort between teacher education programs, state departments, and schools.

Bold New Direction Nine: The digital generation requires a commitment to using technology in the schools.

Bold New Direction Ten: Transform schools into becoming professional development centers to include district support teams, cross-age tutoring, and university faculty.
Dr. Howey reminded us in his concluding remarks that although change doesn't happen overnight, we can push it along with a bold moral vision as the guiding light for education. He praised the members of ATE as professionals who "come to make a difference." I agree. As a teacher educator, I stand resolutely with so many of my colleagues in the effort to help our students learn and be successful. It's not about the teacher educator. It's about the student. When we focus on our students and their needs, not ours, then we can make a difference.
Our Security-Driven State of Affairs
Raises Echoes from the East Bloc.
Like a good story or a compelling adventure, the teacher conference must come to its inevitable end. My farewell to ATE 2008 meant a return to the airport with the usual vain hopes of getting home on time.
It would be nice if airlines felt the same about their customers as we do about our students; that is, if travel was not about the airline but about the traveler. Trusting the airlines to be punctual, timely, efficient, and reliable is like wishing the passenger trains were running through Arkansas again. I recently heard that over one-third of the flights are delayed or cancelled.
Would we be so complacent if over one-third of the automobiles we rely on were defective?
Air travel nowadays in the United States reminds me of my travel adventures in the East Bloc back in the seventies. Delays, misinformation, and general indifference to the public plight were standard fare on the state-run trains and busses. Most tellingly in relation to today's America, travelers on the other side of the Iron Curtain accepted it all as the normal state of affairs. Say nothing, be long suffering, adjust to it as best you can — those were the mantras of the time. I hear their echoes today.
I learned from those travels through communist Hungary, totalitarian Romania, and socialist Bulgaria to be prepared for the unforeseen. I traveled with food and water, plenty of small bills in multiple currencies, a ready change of clothes, and something substantial to read. Sound familiar? In my youthful arrogance, with nowhere to be on the appointed hour, I was somewhat bemused by the strangeness and otherness of it all, and accepted the ineptitude of the socialist transportation system as a commonplace occurrence. Now, 30-plus years later, the experience of traveling in this wondrous country the U.S.A. begins to mirror those long-ago days of state-centered, security-driven ineptitude and repression in the East Bloc.
Afternoon, Night, the Next Day....
When Shall We Find the Way Home?
For Chris and I, the return flight from New Orleans via Memphis in the general direction of Fayetteville would eventually break all delayed-flight records. In fact, we never made it to our destination airport. We got close, though — and twenty hours behind schedule.
What should have been a happy homecoming in the fresh afterglow of an enriching, well-organized conference became a test of endurance, patience, resiliency, and stamina. We spent the afternoon, the night, and the next day in-transit. Most of that time, we were stranded in Memphis, Tennessee, smack-dab in the heart of Mid-America with nary a connecting flight in sight. Instead of being reunited with our loved ones, we spent the long night sheltered in one of the aged motels along airport road.
Why? Our Northwest Airlines flight from Memphis to Fayetteville was overbooked and we were on the bump list. What about tomorrow's flight? "No, it's full." We couldn't even talk our way onto the standby list.
Any Old Prop-Jet Will Do When
You're Stuck Inside of Memphis
With the Fayetteville Blues Again.
"Let's drive home," Chris said. "We can make it in six hours." Alas, the participants in a major sports tournament — I think it was tennis — had already rented every available car. Efforts to find shelter with family or friends near the Memphis environs came to naught. So there we were: near midnight in an unkempt air terminal,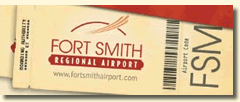 facing the promise of seats on a prop-jet to Fort Smith in the morning, and wondering how to pass the night. Yes, Fort Smith, an hour's drive from Fayetteville — I forget to tell you about Northwest's alternative solution, the best they could offer us, the one we accepted before renting a room at the airport Clarion for a fitful sleep.
Mr. Young and I were up early. No way would we be late to our rendezvous with the Fort Smith-bound prop-jet. "Maybe we'll get to see Elvis, the consolation prize to our travails," my dear friend said. Sure enough, the driver of the airport shuttle, with his pompadour hairdo and the sultry slow drawl of a true-born son of the South, appeared as the reincarnation of the King.
The shuttle van filled quickly with a flight crew of seven and us. We assumed the pilots and stewards were bound for one of the big commercial jets, but au contraire. The shuttle driver took a detour through a back gate, and lo and behold, a large private jet shorn of commercial signage awaited this boisterous group, who proclaimed they were bound for Clinton-Sherman, Oklahoma. They urged the driver to motor on up right next to the craft. Chris and I were incredulous when no one in uniform or under arms jumped up to stop the van, which coasted to a parking spot at the foot of the stairway leading into the massive jet. Since the crew were flying our way west, we politely asked for a ride, and they kindly agreed to drop us off at 200 feet, parachute included. We shared a laugh about full-service flying.
Back on the road toward Northwest Air, Mr. Elvis struck up a chat about his Arkansas connections. At the terminal entrance, he told us, "You are exactly where God wants you to be."
Let's Remember the Good Things
And Always Try to Beat Dark Home.
I agreed, but wanted to be home soon. Northwest had other ideas. Our morning flight to Fort Smith was delayed, then cancelled. All we had to show for the insult was a "complimentary" meal ticket for breakfast. We found more seats on a mid-afternoon flight to Fort Smith. I looked at the time. At least five more hours to wait. I settled into a seat in the lounge and activated my AT&T cell phone, cancelling four appointments and sending voice and text messages to first this friend, then that.
Truth be told, I'm almost as weary of this retelling as I was on that long day in the Memphis airport. Let's end it. The prop-jet landed at Fort Smith about 5 p.m. My man was there to greet us. We beat dark home.
Now, a week later, I'm safe in my office at the elegant old brick building I call Peabody Home, navigating academia on the university campus and recalling erudite presentations, generous camaraderie, and poignant ATE traditions. Those memories are the salve for the inconvenience of high-altitude travel. Academic conferences give participants the opportunity to reconnect with colleagues from across the land. The schedule is grueling, but the rewards of discussing your research with others and listening as they discuss theirs, the reassurance that relationships endure and new ones appear, and the delights of regional cuisine and local color make it all worthwhile. We go there to make a difference, and we carry that ideal back to our home turf.