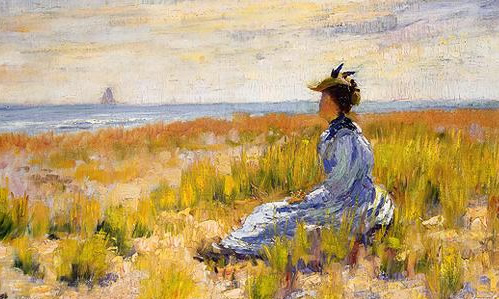 Humanity's Ingenuity on Display.

NCOLCTL 6-24-08

By Freddie A. Bowles
Posted from Fayetteville, Arkansas


Most of my interns in foreign language education choose to major in one of the three languages identified in current jargon as a "Commonly Taught Language" (CTL). These are the languages most commonly taught in high school and post-secondary institutions in the USA: Spanish, French, and German.
In the Attempt to Classify, We Enter
Into a Peculiar Intellectual Landscape.
However, there's more to language education than meets the ear. Consider the peculiar case of the Choctaw language in Oklahoma, where a Native American tongue spoken by a few thousand descendants of the First Peoples is identified by the state education department as a foreign language, and then offered to high school students as a for-credit alternative to the typical electives of Spanish, French, and German.
Choctaw is not identified as a CTL. Many folks might even wonder who speaks Choctaw. It cannot be a foreign language

in the traditional sense because it was spoken on the North American continent by the Choctaw Indians long before English was uttered anywhere on the eastern seaboard, and long before Spanish emerged on the linguistic landscape of the southwest. Nonetheless, the State of Oklahoma has passed a law stating that native languages may be taught as part of the foreign language curriculum.
All the Others Are LCTLs.
We are enmeshed in a society enamored of acronyms, so we should not be surprised to learn that an acronym exists for languages other than Spanish, French, and German. According to the jargon of the day, Choctaw is an LCTL: a Less Commonly Taught Language. Following the logic, we realize that in the United States, every language less three has to be an LCTL. My university offers several of these LCTLs, including Arabic, Chinese, Japanese, Russian, and Swahili. Many of them are also taught in elementary, middle, and high schools around the country.
My current research agenda is focused sharply on the efforts of educators and leaders of the Choctaw Nation of Oklahoma to preserve the vitality of their language, so when I discovered a "Call for Proposals" from the National Council of Less Commonly Taught Languages (NCOLCTL), I decided to submit a paper describing my collaboration with the School of Choctaw Language and Culture in Durant, Oklahoma.
After my abstract was accepted in January, I sought the assistance of my colleagues at the school, Teresa and Curtis Billy, Lillie Roberts, and Wayne Coston. We discussed history, goals, resources, roadblocks, and opportunities — and by late April's deadline, I had composed a paper about the School's mission of preserving Choctaw. I presented the paper at NCOLCTL's eleventh International Conference in Madison, Wisconsin, on April 25.
For Professional Development
And the Sharing of One's Expertise.
Planet Gnosis and CornDancer readers may recall several missives regarding the various conferences that our web writers attend for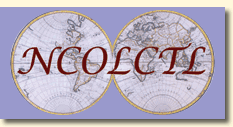 professional development and for sharing their expertise with others in similar fields. Dr. Ron Fritze reported on the Sixteenth Century Society and Conference early last winter. I have reported on several conferences over the last several years, including the American Council on the Teaching of Foreign Languages, the Association of Teacher Educators, and the Arkansas Foreign Language Teachers Association. This report for Planet Gnosis is the first about NCOLCTL, and with best intentions, the first of many.
One of NCOLCTL's primary missions is to serve educators who teach languages that are not well known in the United States, but are important in other areas of the world. For example, can you identify where Yoruba is spoken? How about Tagalog? An estimated 30 million people in Nigeria, Benin, and Togo speak Yoruba — and some twenty USA universities and colleges offer Yoruba as a foreign language. Tagalog is spoken by over 64 million Filipinos — with over one million speakers of Tagalog in the United States!
Uncommon? I don't think so.
The Decline of Language Studies.
However, numbers in the many millions are misleading when it comes to the actual study of less commonly taught languages like Yoruba and Tagalog. According to the NCOLCTL website, the U.S. State Department reports that less than one percent of American high school students study Arabic, Chinese, Farsi, Japanese, Korean, Russian, or Urdu. Seven-to-eight percent of USA undergraduates take foreign language courses, and fewer than two percent study abroad in any given year. Foreign language degrees account for only one percent of undergraduate degrees conferred in the United States.
To help raise public awareness about language deficiencies in the United States, Margaret Spellings, Secretary of Education, has told audiences: "This is not just an education issue; it's an economic issue, a civic issue, a social issue, a national security issue, and it's everybody's issue" (2008, NCOLCTL website). At Madison in late April, Secretary Spellings would have been preaching to the choir.
Two Lakes, A Comfortable Venue,
A Great University, and the Capitol.
The conference began on Thursday afternoon, April 24, in the Madison Concourse Hotel, a comfortable downtown venue not far from the state capitol building and a short walk from the University of Wisconsin campus.
Downtown Madison occupies a peninsula between two glacial lakes, Lake Mendota and Lake Menona. The University of Wisconsin (UW), founded in 1848, served as host and organizing committee for the conference. UW stretches along the shore of Lake Mendota and boasts a student population of over 42,000, a studious body served by 40 libraries!
Notable graduates of UW include Dale Chihuly, one of my favorite studio glass artists; authors Lorraine Hansberry, bell hooks, Eudora Welty, and Joyce Carol Oates; Frank Lloyd Wright, architect; John Muir, naturalist; Michael Feldman, radio host; and Dick Cheney, USA Vice-President.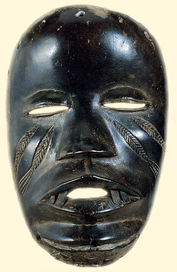 Deliciously International.
The National African Language Resource Center (NALRC), the Center for East Asian Studies, and the Center for Russia, East Europe, and Central Asia (CREECA) are notable educational outreach organizations with headquarters at UW.
What a wonderful, eclectic, cosmopolitan venue for a gathering of like minds interested in discussing and pondering languages. The international flavor was deliciously obvious the moment I walked into the Madison Concourse lobby and saw a rainbow of guests, arriving not only for the NCOLCTL conference, but also for the twelfth International Conference of African Language Teachers Association (ALTA), and concurrent meetings of the South Asia Language Teachers Association (SALTA), and the Consortium for the Teaching of Indonesian and Malay (COTIM). The chair of the NCOLCTL conference, Antonia Folarin Schleicher, serves on both the NCOLCTL and ALTA executive boards.
Planning assistants and conference volunteers from UW were on hand to guarantee a seamless flow of technical assistance, cordiality, and camaraderie for participants and presenters gathered for "sharing solutions for common problems," the organization's motto.
Getting Down to Business.
Ray Clifford, president elect of the American Council on the Teaching of Foreign Languages (ACTFL), and Audrey Heining-Boynton, former president of ACTFL, opened the conference on Thursday by presenting a workshop about a topic that drives every research institution and its faculty — publishing. Professors Clifford and Heining-Boynton honed down the publication perspective to "Twelve Little Questions & Their Important Answers." With humor, wit, and provocative questions, they directed participants toward the foundational premise that making connections for further collaboration is essential to publication success, an objective that fits nicely into NCOLCTL's motto of sharing solutions.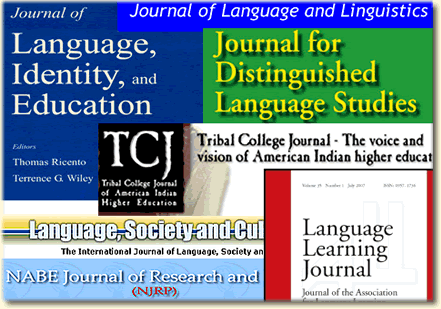 After a brief lesson on gathering, computing, and analyzing data that called upon the group of fifty-plus participants to take part in an authentic quantitative study, professors Clifford and Heining-Boynton ended the session by creating teams based on ten common areas of interests. My group of five focused on teacher education and licensure for foreign language. In just under four hours, the presenters had achieved their objective. Everyone in the room had made several connections within their small groups.
Catching Up and Making Anew.
These connections carried us into the conference reception, a time for old-friends to catch up and new acquaintances to forge bonds of interest. Of course, refreshments in moderation always boost one's amiability.
I had the good fortune to find one of my team members, Patricia Kuntz from UW, at a small table of congenial participants. Just to show the global nature of our profession, one of our tablemates told us that her family is originally from Vietnam. As Dr. KimOanh Nguyen-Lam and I shared our backgrounds, we discovered that her first impression of the United States was gleaned at Fort Smith, Arkansas, just down the super highway from my Ozarks hometown of Fayetteville. Dr. Nguyen-Lam was one of thousands of refugees from Vietnam who were evacuated to Fort Smith in 1975. She told me that her father once served as mayor of Da Nang during the Vietnam conflict — the same coastal city where my husband was stationed in 1970 as a military advisor to the South Vietnamese army.
Today Dr. Nguyen-Lam is associate director of the Center for Language Minority Education and Research (CLMER) at California State University in Long Beach. CLMER works with schools and communities to promote equity and excellence so that every student can have the opportunity to reach their full potential. Especially impressive is the center's initiative to place university students in local elementary schools and after-school programs, where they serve as academic mentors and tutors. (Follow this link to learn more about Dr. Nguyen-Lam's work.)
At our table, we agreed that the conference was off to a stellar beginning. I noticed in the program that over 160 papers were being presented to address the conference's theme: Less Commonly Taught Languages & Globalization: Challenges, Expectations, and Possibilities.
A Menu of Presentations.
For the next two and a-half days, participants could choose from a menu of presentations based on several strands, including:

Challenges & Possibilities for LCTLs in K-12

Expectations in Self-Directed Learning

Challenges and Possibilities of ILR Levels (Interagency Language Roundtable Scale for Assessing Oral Communication)

Linguistics and Curriculum Development

South and Southeast Asian Languages

STAMP Colloquium (Standards-based Measurement of Proficiency)

Affecting the Affective Domain

Evaluating Available Materials in the LCTLs

Developing and Using Online Technologies

Teaching Language with Culture.

Other topics of interest included heritage speakers, globalization, immersion, and differentiated instruction. Most of the strands were organized in hour-and-a-half sessions of three presenters, who held the floor for twenty minutes each to describe their related topics. The remaining time was kept open for questions and discussion.
Choctaw, Arabic,
and Dual Language Instruction.
I presented my paper, "Teaching Choctaw as a Foreign Language in a Non-Traditional Setting: A Challenge with High Expectations and Possibilities," on Friday morning. I followed co-presenters Emma Trentman and Sara Hillman from Michigan State University, who discussed their work, "Examining the Linguistic Competence of Arabic Heritage Speakers: Challenges and Possibilities for the Classroom." The third paper of our strand, "The Impact of Dual Language Instruction on Improving Academic Vocabulary and Attaining Language Proficiency," was presented by Khuloud Labqanieh from the University of Wisconsin-Milwaukee.
Each of us showed a PowerPoint to provide visual support for the presentation. The concluding question-and-answer session revolved around specific points concerning Arabic language instruction. One member of the audience, Çigdem Balim, Professor of Turkish Languages at Indiana University, told me afterward that she is also involved in language preservation. Dr. Balim's interest in Choctaw language preservation was the first of many conversations that focused on heritage and endangered languages.
Our Shared Interests
Open Pathways to New Connections.
The social-professional act of making new connections based on shared interests was repeated throughout the following days.
The immediate past president of NCOLCTL, Michael Everson, who is Associate Professor of Foreign Language Education at the University of Iowa, told me that NCOLCTL is interested in inviting more participation from educators involved in Native American languages.
One of my table companions at Saturday evening's award banquet revealed in polite conversation his university's relationship with a First People. Dr. Michael McAnear, Dean of the College of Letters and Sciences at National University in San Diego, California, shared his university's collaboration with the Pachanga Tribe's efforts to preserve their language of Luiseño. This bit of information led to an hour's conversation about language preservation, teacher licensure, and program changes to accommodate LCTLs.
In addition to the parallel (concurrent) sessions, the African Language Teachers Association hosted several language specific panels devoted to Swahili, Yoruba, Zulu/Nguni, and Arabic. Many educators from Africa were there to participate.
O for the Time to Master
Just a Few More Languages.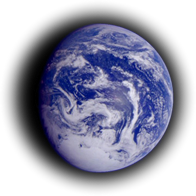 The second floor of the Madison Concourse Hotel looked like a mini United Nations session. My ears perked up with every nuance and tone that rippled through the hallways and echoed in the elevators. I was mesmerized by the mystery and beauty of humanity's ingenuity in creating diverse sounds and symbols to express our complex reasoning, and yearned for unlimited time and resources to master just a few more of the myriad tongues of the many cultures represented in Madison those three days.
Interspersed with the parallel sessions were five plenary speakers, well-known experts in the field of language teaching.
Donald C. Fisher, Provost of the Defense Language Institute-Foreign Language Center, presented "Achieving Production and Proficiency in Less Commonly Taught Languages (LCTL)." Dr. Fisher discussed changes in the Institute's methodology and curriculum, designed to raise the production and proficiency levels of their students.
Robert O. Slater, Director of the National Security Education Program (NSEP), spoke about the unique collaboration between the NSEP, higher education, and business to focus on the combined issues of national security, language proficiency, and workforce needs in his presentation, "The Language Flagship: Changing the Paradigm of Language Learning in the U.S."
Nelleke Van Deusen-Scholl, Director of the Yale Center for Language Study, discussed the value of looking at advanced heritage speakers through an additive model that identifies multicompetent learners with multiple identities. Her presentation was titled "The Advanced Heritage Learner as Multicompetent Speaker: Negotiating Identity in a Global Context."
In her presentation, "STARTALK and National Infrastructure for Critical Languages: Building Distributed Networks," Catherine Ingold, Director of the National Foreign Language Center, discussed a national initiative in summer language education that focuses on less commonly taught languages.
The final plenary speaker, Ray Clifford, president elect of the American Council on the Teaching of Foreign Languages (ACTFL), closed the conference with an engaging talk about the link between effective language teaching and the use of appropriate assessment in his presentation, "Purposeful Language Teaching and Testing."
A Purposeful Evolution
Toward Practical Communication.
Listening to Dr. Clifford, I reflected on the evolution of style and method in the teaching of foreign languages over the thirty-plus years of my career in education. It's an evolution leading us to enhanced communication between diverse peoples.
Students of today have the opportunity to learn how to put a language into action for successful communication, rather than merely learning about how the language is used by the peoples who speak it.
In best case scenarios, language learning becomes active, engaging, and purposeful.
In the worst case, I perceive a threat to the growth and vitality of the profession of teaching languages. If the statistics are correct, and only one percent of college students are graduating with a degree in a foreign language, then how many of those degrees are related directly to the teaching of a language? It must be much less than one percent.
Let Us Count the Ways
To Keep the Spirit Alive.
Dr. Clifford also mentioned the sobering statistic that only fifty percent of language majors are graduating with an advanced level of proficiency. Conferences such as NCOLTCL offer participants the chance to learn about real progress, about how teachers and administrators collaborate and innovate to solve the many problems faced by practitioners of a most valuable profession. Conferences also help us to identify the issues that hinder achievement of the high expectations and great possibilities inherent in education.
It's an invigorating experience, a conference done right — thought-provoking, edifying, and gratifying. It keeps some of us from going gray.