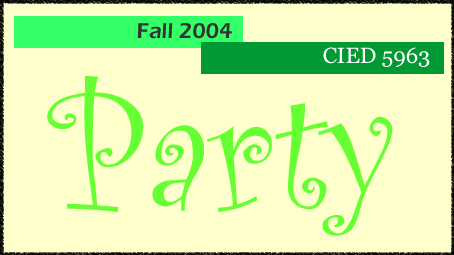 December 2004
Itís time to celebrate semesterís end. Open this page and you will begin. Pieces of you and pieces of me, a co-creation and that makes three!
You are invited to enter the world of authentic assessment.
Presented by Freddie Bowles
CIED 5963
FALL 2004
To live is to learn.

---
---
*This is the next step toward THE One World Language.
Step Six: *Your lesson plan on remote control.
---
---