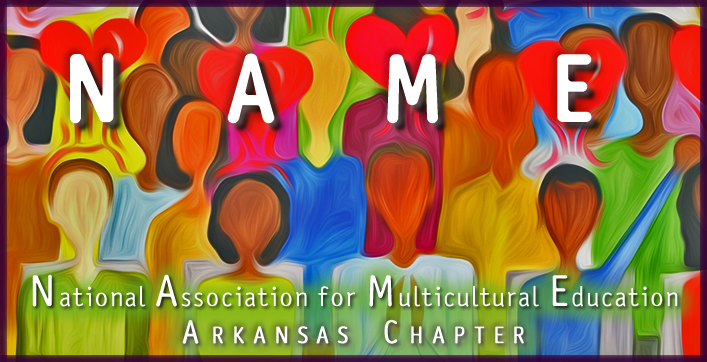 Adapted from an illustration by Jerica Webster Mitchell for "In the Presence of a King" by Angela Webster-Smith


Bridging the Opportunity Gap
At the 2014 Multiculturalism
And Social Justice Symposium.
'Media, Images, and Opportunities: Classroom Connections'
Monday and Tuesday, June 23 and 24,
On the Campus of the University of Arkansas in Fayetteville
News Release from the University of Arkansas NEWSWIRE
Award-winning author H. Richard Milner IV will be the keynote speaker at the 2014 Multiculturalism and Social Justice Symposium scheduled for June 23-24 at the University of Arkansas.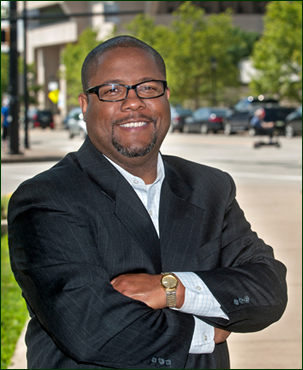 Professor Milner, who is the Helen Faison Professor of Urban Education at the University of Pittsburgh, received praise for his book, Start Where You Are But Don't Stay There: Understanding Diversity, Opportunity Gaps, and Teaching in Today's Classrooms, published in 2010 by Harvard Education Press. He won the 2011 American Educational Studies Association Critics' Choice Book Award and the 2012 American Association of Colleges for Teacher Education Outstanding Book Award.
The symposium is sponsored by the Department of Curriculum and Instruction in the College of Education and Health Professions. It begins with a reception at 5 p.m. June 23 at the Janelle Y. Hembree Alumni House. The reception will be followed by a discussion of past and present images from visual media and their meanings for perceptions and interactions with varied groups. Symposium sessions run from 7:30 a.m. to 3:30 p.m. on June 24 at the Donald W. Reynolds Center on the university campus.
Online registration is open. Teachers will receive six hours of professional development credit for attending.
Culturally Responsive Teaching
The theme of the symposium is "Media, Images, and Opportunities: Classroom Connections." Professor Milner will draw from his book and his work consulting with school districts across the country regarding culturally responsive teaching and poverty's influence on education.
The symposium agenda also includes breakout sessions on images in textbooks, using drama to address voice and achievement in classrooms and book conversations, as well as a panel of parents who will discuss their children's experiences at school.
Professor Milner directs the University of Pittsburgh's Center for Urban Education, where he focuses on the need to prepare pre-service and in-service teachers for the racially diverse student populations in their classrooms. His book helps practitioners develop insights and skills for successfully educating these diverse student bodies.
In the book, Professor Milner provides case studies that examine what he calls opportunity gaps that exist among diverse groups of students. His talk is titled "Teaching and Learning With Pop Culture: Music, Movies and More."
A Unique Concept
Introducing the concept of opportunity gaps allows a more robust and nuanced discussion of why school failure persists for some groups of students, according to Gloria Ladson-Billings, assistant vice chancellor of academic affairs at the University of Wisconsin-Madison's School of Education. In the Forward, Dr. Ladson-Billings wrote that Professor Milner's unique concept of opportunity gaps moves the discussion away from the exhausted talk of achievement gaps. She writes that even with dedicated teachers, an insistence on high standards and constant pressure to produce high test scores. students can still fall short because they are missing some important opportunities.
Professor Milnerholds appointments in education, Africana studies, and social work in the University of Pittsburgh's School of Education. He was awarded the 2006 SCE Early Career Award of the American Educational Research Association. He is the editor-in-chief of Urban Education and co-editor of the Handbook of Urban Education. He earned his doctorate from Ohio State University.
Teachers and educators interested in participating should contact Dr. Charlene Johnson Carter, Associate Professor of Middle Level Education, at 479-575-3219, or by e-mail at cjohnson@uark.edu.

Social Justice, Unique Cultures, Ethnic Heritage, Equality
The goals of the Arkansas Chapter of NAME mirror the goals of the national organization. We are dedicated to transforming the philosophy of inclusion into real achievements in education. Our goals:
To promote multicultural education as a means to achieve social justice.
To promote the understanding of unique cultures and ethnic heritage.
To promote the development of culturally responsible and responsive curricula.
To facilitate acquisition of the attitudes, skills, and knowledge to function in various cultures.
To eliminate racism and discrimination in society.
To achieve social, political, economic, and educational equity.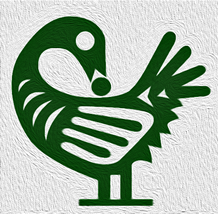 Officers of the Arkansas Chapter
Charlene Johnson Carter, Ph.D.
President
Angela Webster-Smith, Ph.D.
President-Elect
Freddie A. Bowles, Ph.D.
Immediate Past President
Diana Gonzales Worthen, Ph.D.
Parliamentarian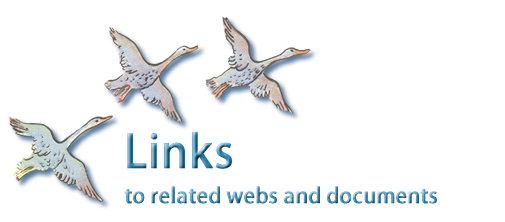 Bylaws
The bylaws of the Arkansas Chapter of the National Association for Multicultural Education.


Mission, Objectives, Origins
Did you know that NAME was founded under the leadership of Rose Duhon-Sells in the early 1990s? Or that we have over 1,500 members? We've prepared a fact sheet about NAME's mission, objectives, origins, activities, members, and accomplishments. You'll also find a stylized version of the symbolic Sankofa Bird along with a short study of its meaning. Kindly click and go to a printer-friendly document.


NAME.org
It's a robust web, rich in information and features. NAME's homepage includes links to upcoming events, publications, local chapters, position statements on key issues, scholarship opportunities, and a secure member's section. The "Resources" link will take you to the NAME Media Tool-Kit.



Dr. Charlene Johnson Carter
is coordinating the 2014 Symposium You can contact Dr. Johnson by e-mail at cjohnson@uark.edu, or by phone at 479-575-3219.