Planet Gnosis
Recommends . . . .

Links to Websites
of Special Interest
to Teachers and Students
of Language Studies.

Back in the day we called them "hot links" — and these wondrous little cyber pointers were seen as amazing tools for sharing meaningful connections to web pages of presumed mutual interest. Nowadays, with a web of countless millions of pages to choose from, links are commonplace, but finding the right link for the search at hand is often a challenge. Our purpose here is to share a few "hot links" related to foreign languages and perhaps help you find useful resources.

American Association of Teachers of French
http://www.frenchteachers.org

If you are a teacher of French, or a Francophone, or one who just loves to explore sites devoted to French language and culture, then take a look at the AATF website. You can find out how to become a member, locate resources for your classroom, find lesson plans, and subscribe to a video service offered by the Audiovisual Bureau Cultural Services-Consulate General of France in New Orleans. The video service is described as "a series of contemporary French music videos especially selected and edited for use in the classroom. Lyrics for each of the songs appear as subtitles at the bottom of the screen, facilitating comprehension by students. Printed guides are available which provide lyrics, vocabulary as well as ideas for using these clips to help teach French."
(Retrieved from http://www.frenchteachers.org/espace_francophone.htm)
On a quick stroll through the topics library, I found a great lesson entitled Rap et Rythmes. The video for the lesson is edited for use by classroom teachers with appropriate age and levels listed. The video lesson also includes a guide with an introduction, list of songs, and the pedagogical focus.
I also found a complete lesson on TEACHING ABOUT "LA FRANCOPHONIE ET LES ÉTATS-UNIS" from the National Bulletin archives. Several topics are listed for teachers, including lessons incorporating art, cinema, and literature in the French language classroom.
F.A.B. 02/02/10

American Association of Teachers of Spanish and Portuguese
http://www.aatsp.org

The AATSP site is smartly organized and user friendly. The left sidebar, listing all the categories of the site, indicates a robust array of content areas. The site provides the usual information on membership options, state chapters, conferences, and publications. Additional internal links lead to pages about scholarships, stipends, and student involvement. I did not find information for teachers on lesson plans or other educational resources such as those offered by the AATF web, although you could link to issues of the official online newsletter, Enlace.
F.A.B. 02/02/10

American Council on Teaching of Foreign Language
http://www.actfl.org

This is a highly useful web, one I consult almost every day. ACTFL is the national organization for teachers of any world language. The site is rich with information and resources for in-service teachers, pre-service teachers, and teacher educators.
You can find timely, concise information about membership options (student rates are always economical), conferences, publications, and professional development opportunities.
A new feature is the ACTFL SmartBrief, featuring links to articles related to language education and language issues. ACTFL also has a link to Discover Languages, an advocacy resource site to support the learning of other languages in the United States.
A Comment:
Although foreign language is one of the five core curricular courses for high school students, enrollment still lags behind because it is not required for graduation. Arkansas just took two steps backwards in foreign language education (2009-2010). The foreign language requirement was removed from the state supported Academic Challenge Program, which provides educational assistance to Arkansas residents in pursuit of a college degree, and by the passage in 2009 of ACT 182, directing all four-year institutions in Arkansas to fully accept associate degrees from two-year institutions. Prior to the passage of this act, students transferring to a four-year institution had to earn any required core curriculum hours that were not a part of their associate degree studies, most notably foreign language. As a result, the foreign language requirement is being phased out from the general core requirements in the colleges of arts and sciences at four-year institutions. How embarrassing!
F.A.B. 02/02/10

American Association of Teachers of German
http://www.aatg.org

I simply love this site. As a former German teacher, I find that the AATG website keeps me "linked in" to all things German. I can quickly access news articles, the weather map, or language lessons on the Deutsche Welle link. The articles are in English, but many of the links are in German.
The AATG web contains all the information one needs to become a member, attend conferences, submit articles for publication, locate state chapters, and find opportunities for professional development. It would take hours to explore this site in detail. Much information is geared toward the classroom teacher and students, especially regarding immersion experiences. You can even find a photo gallery. Ausgezeichnet, nicht wahr?
F.A.B. 02/02/10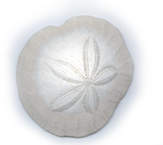 Standards are a personal matter, and any attempt to impose them on others is fraught with great danger. Anyone who tries to defend 'the treasure of our tongue' should recognize that a valuable part of the treasure is the colloquial element, localisms and slang.
— Allen Walker Read, Magazine Word Study, 1965