---
Ace's Road of Experience
Leads Him to Kosovo.
Trying to Figure Out Life
Amid Land Mines, Near Beer,
And a Hatred He Can't Understand.

---
By Ace Hendrix
Saturday, February 3, 2001.
DATELINE: Kosovo in the Balkans
Special to corndancer.com
My name is Ace Hendrix. I'm a Private First Class in the army. For you people out there who don't know much about the military, being a PFC is like being the middle sibling.
I'm officially stationed in southeast Germany near the Czech Republic, but right now my unit is on a six-month rotation in Kosovo.
Being a backwoods Southern kid from the outskirts of Dardanelle, Arkansas, I thought I would understand a poor country as well as anybody. The thing is, unless you see it firsthand, you will never understand the meaning of the term "Third World Country."
What really gets you are the little things. For example, we are trained to identify land mines because there are still live mines everywhere. It's no fun thinking about land mines. We carry an unloaded weapon and live rounds on our person at all times when on-post and a loaded weapon off-post.
Most of the houses look like they ought to be condemned. The nicest roads compare to the most neglected country roads in the States.
A Hatred I Can't Begin to Understand.
Serbians and Albanians possess a hatred for each other I can't begin to understand. For an hour of war, it takes months to forget. This country has been at war for years, and I am not completely sure that the present generation will let the next one forget.
I spent the first ten years of my life on Highway 28 at Dardanelle, Arkansas. Around the sixth grade I moved across the Arkansas River to Russellville. Then for my last year of high school I moved to Conway, just a few miles down the interstate, to complete my senior year at Conway High School, Russellville's arch rival. I briefly attended the University of Arkansas at Little Rock, and then enlisted in the army.
After basic training at Fort Benning, Georgia, and engineer training at Gulfport, Mississippi, I departed for Europe to do great things for the world.
Through the years, like all people in one way or another, I've had to deal with the realities of life - imperfect parents, sibling rivalry, loss of loved ones, and time away from home. I am just a 19-year-old kid trying to figure out life. This may be an impossible task, but I am too young to know better and too old not to care.
Life in the SEA Hut.
Life in the barracks here in Kosovo is good enough. I live in a structure we call a SEA Hut (Southeast Asian Hut). Each has five rooms, six guys to a room, one bathroom and a wrap-around porch (real estate description for interested buyers). The huts are laid out in rows. To get anywhere on post you have to walk through a group of them.
Kosovo rules:
Rule One, NO BOOZE.
Rule Two, NO WOMEN.
To help ease the disappointment of Rule One, the D.O.D (Department of Defense) provides all the near beer a soldier can drink. This makes for an interesting illusion. Every time a soldier wants something cold to drink, he is tricked into thinking the refrig is stocked with beer. But after beer number ten or thereabouts, the soldier reads the label. After an experience like that, the soldier loses all desire for near beer and is cured from any near-beer addiction he might have had.
To help ease the disappointment of Rule Two, the D.O.D tried to copy the solution offered by Rule One. The only problem is they couldn't find any near women. So they went out and hired the best looking local women they could find to do everything from serve food to clean the showers. Then they hired all the girls' big brothers to translate. So now the soldier notices women everywhere, but when he tries to hit on them, the translator/big bro steps-in, bringing the soldier to the abrupt realization that the local women are out of reach. He is cured of any women addiction he might have had.
On Super Bowl Sunday in the lower enlisted sea-hut area, one could witness groups sitting on the porches with lawn chairs and a small radio tuned to the Armed Forces Network. The listeners were also drinking cases of near beer and looking at bootleg nudie magazines. Thanks for the beer, D.O.D.
Our Unit Sponsors a Local School.
Army units in Kosovo have to sponsor local schools. Our unit sponsors the Medical High School. I've been told it is one of the nicest schools in Kosovo, but it is comparable to the worst school I ever encountered in the States.
When I visited the school last week to inspect it for needed repairs, I was able to see the students. The school had resumed classes because the building finally received heaters - until then it was just too cold for the kids to attend classes. I'd say the students were happier to be at school than most American students.
Their high sprits, however, were not the only thing that impressed me about them. When my boss talked with a class, I was surprised by the questions he was asked. "How do you like our country?" several asked him. "When are the Americans leaving?"
The Department of Defense provides jobs for hundreds of Albanians and gives the local officials and organizations millions of dollars in civil aid. The adults here tell us they love us and don't want us to ever leave, but the youth have a different attitude.
The Young People
Express an Attitude of Pride.
The young people here want to take charge of their country. They express the kind of attitude I feel America came to give them. They have pride. Pride in the country, which now belongs only to them. Pride in their people for surviving genocide. And pride in themselves for what they can do with their lives.
The youth want the Americans to leave, not out of lack of appreciation, but because they want to make something of themselves. They face a situation a lot like the one faced by another country, one I know pretty well, about three hundred years ago. Can you guess which country?
I only wish my generation of Americans would take a lesson from the young students in Kosovo. Maybe not a lesson, but a refresher course to unlock the patriotism that I know is inside every American.
If you want, you can send letters to soldiers in Kosovo. Send them to:
Any service member
Bco 94th ECB(H)
Camp Bondsteel, Kosovo.
APO, AE 09340
Your Pal,
PFC Ace Hendrix
Operations Clerk
---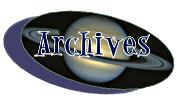 Jennifer McGee of Fayetteville
returns as next Saturday's Guest Writer.
If you are a subscriber,
watch for her article in your mailbox
on Saturday, February 10, 2001.

If you're interested in joining our tight little group,
please let me know.
I'll be glad to add your E-mail address to the list.
Please forward your name and E-mail address to
ebenezer@corndancer.com
Visit the web site at www.corndancer.com
| ©2001 by David Ebenezer Baldwin Bowles |
| Send E-mail | 501.450.7989 |