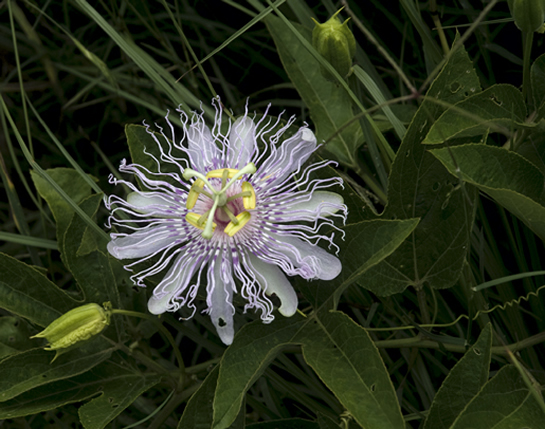 Sunday, July 6, 2008
It looks like something that might have grown in Salvador Dali's garden. After doing a bit of Internet research, I found this shot:

Nice. The photographer called it a "Wild Apricot Bloom." Probing further, I came across some information calling it a Passion Flower.
Well, it does look somewhat like an explosion. Then I came across a QuickTime video chronicling a passion flower opening. Check it out here:

That confirmed it. This is indeed a passion flower. I saw it for the first time in my life on June 29, 2008, near the Bodcaw Creek Bridge over U.S. Highway 82, east of Lewisville and west of Stamps in south Arkansas. It was alive and well on the southwest corner of the bridge approach. It belongs to the passiflora family. I never could determine the second half of the plant's binomial nomenclature. With all due respect to Karl Linneuas, I am not going to lose any sleep over that lack of knowledge. Just stumbling across that mother was enough for me.
Finding my first passion flower stimulated my observation lobe. Most of us have had the pleasure of watching children enter the age of discovery — when they segue from a crawl to a walk, just a few months prior to the onset of the "terrible twos." They discover new things hourly, some with delight, and others with "oops."
It occurred to me that the "age of discovery" is not necessarily confined to the diaper stage. Just because your facial plumage is "possum blond" does not preclude you from the delights of discovering something new. The difference is this. In the diaper stage, everything is new. In the possum blond stage, there is a lot of stuff yet to be personally discovered, but you must go out of your way to expose yourself to the opportunity.
For the most part, the delightful discoveries do not keep you under surveillance and wait until just the right moment to materialize. All of those rocks, trees, plants, creeks, ravines, bushes, berries, blooms, vines, and critters could care less if we ever unravel their mysteries or stand to observe their bizarreness.
That's Mother Nature. That's her way. She does, however, tickle our imagination. To some of us, the tickle becomes a siren song. When we cave-in to the sirens beckoning, we often pay a price with rashes, bites, bruises, and bumps.
But then, nothing worth a toot is free.
All of which makes me wonder. Since Mother Nature has not provided a menu or printed program, what have we missed? For my part, I'll just have to go out again and see. Damn the four-dollar gas. Full speed ahead. Here's what Walt Whitman had to say about it:
"Darest thou now oh soul, walk out with me to the unknown regions...."
The boy was on to something.
N O T E S:
Nikon D200 / AFS Nikkor 18-70 f3.5-4.5G ED / ISO 100 / hand-held / Post processed with Photoshop CS3 Extended and Genuine Fractals Print Pro.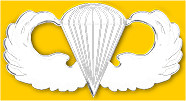 Click the jump wings
to see the previous Photo of the Week. . . .