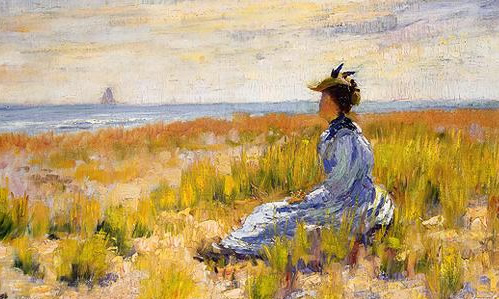 Finding New Vistas and Good Friends
Amid the Bright Neon Promise of Reno.

ATE: Day One 7-31-09

By Freddie A. Bowles
Special Dispatch from Reno, Nevada


Waking up in an unexplored city brings a feeling of anticipation for the intrepid traveler. What vistas will lure us to venture into the unknown? What characters wait on the crossroads to tell their stories? The senses are alert, the mind and spirit attuned to optimal power as we step out of familiar settings to greet an unexplored new place.
Once again, professional obligations lure me away from the routine of summer school and the slower pace of living back home. I've got to pick up the pace for a few days and make sure I make the best of the summer convention of my favorite professional organization, the Association of Teacher Educators.
Cathy Pearman from Missouri State University, my travel mate, met me in Fayetteville in a hard rain to begin our journey to Reno, Nevada. We arrived in the desert city late Thursday evening after another harrowing air-travel adventure through the overstressed commercial airways of the United States.
Stormy weather delayed the departing flight from Fayetteville for about one and a half hours, jeopardizing our chances to make the last connecting flight from Dallas to Reno. We landed in Dallas with 50 minutes to spare but our gate was blocked. We were literally counting the minutes. Fortunately the departure gate for the flight to Reno was on the same concourse as the arrival gate, so we hoofed it down the wide corridor to make our flight with seven minutes to spare!
Breathless and much relieved, we found our seats, and better yet, from my window seat, I saw our luggage being loaded onto the plane. A flawless flight delivered us to Reno three and a half hours later, just as the sun was setting over the towering shrub-steppe mountains.
The airport was quiet with very few passengers departing or arriving. We were able to stroll, rather than jog, down the concourse to find our luggage. The free shuttle to our destination, John Ascuaga's Nugget Hotel and Resort, was due in a few minutes, so we were able to stretch our legs and take a deep breath or two. The desert air felt wonderful.
Once aboard the shuttle, we discovered that three of our four seat mates were other ATE attendees, two from Massachusetts and one from Texas. Our engaging driver whisked us to the hotel with a constant patter of information — about 400,000 inhabitants in the Reno environs, a farmer's market right behind our hotel, and the Hot August Nights classic car show just about to begin. He also told us that "Mr. A.," John Ascuaga, the Nugget's owner, a gentleman of eighty-some years, still worked the floor of the hotel. I asked about the origin of the name "Ascuaga," and the driver told us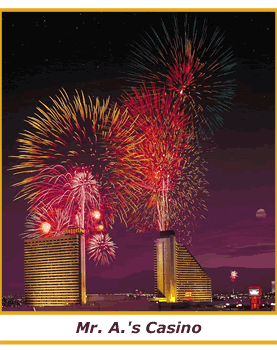 it was Basque. Interestingly enough, the University of Nevada Reno has one of only two Basque language programs in the United States.
At dusk the city was just beginning to light up with a spectacular array of bright neon casino signs. Reno is a gambling town first and foremost. The Nugget's presence is announced by a marquee the size of a drive-in movie screen. Its neon red-and-gold color scheme continues in the lobby and gambling parlors, which are filled with flashing slot machines, the ringing of bells and whistles, and an underlying rhythm of upbeat tunes. Quite a jolly scene for a couple of tired travelers.
As we queued for check-in, the first person we recognized was Carrie Robinson, former ATE president and current professor at New Jersey City University. Carrie was one of the first people I met through the ATE Leadership Academy in Bismarck, North Dakota, a few years ago. Carrie was on her way to find her granddaughter, one of many children who join us for the family-oriented summer conference. As we said our farewells, we turned around to see two more of our ATE friends smiling at us, Cari Klecka from University of Nevada Las Vegas and Shirley LeFever-Davis from Wichita State University. Shirley will always be special in my little world because she invited me to my first ATE conference in Chicago.
After quick hugs and greetings, we arranged to meet with other early arrivals, and also invited our new acquaintance, Juanita Wilson from the Dallas Independent School District, to join us. Check-in was quick. Off we went to find our rooms — roomy, luxe, and alluring. Our ten-hour journey had been long and challenging, but intrepid we are!
Back down to the lobby to meet Juanita, then up to the 25th floor to meet more of our ATE friends in the suite of President-Elect Terrell Peace from Huntington College in Indiana. More hugs and greetings from Walt Polka of Niagara University New York and Bill Young of the University of Nevada Las Vegas. The number one mission of the evening was quickly identified — choosing music for the opening reception on Sunday night.
After devouring the supply of snacks in Terrell's suite, the party adjourned so that Cathy, Juanita, and I could find some dinner — an easy mission in a resort town. Terrell accompanied us to Rosie's Café in the hotel, where we had a light midnight repast, Arkansas time! We just thought we were tired until we heard the sounds of live music coming from the casino floor. With our search for theme music still in mind, the four of us decided to have a look — and that's all she wrote. Without pausing to find a table, we were on the dance floor, grooving to a short set of R&B.
We ended our evening in Reno in good spirits with good friends at the end of a very good day.