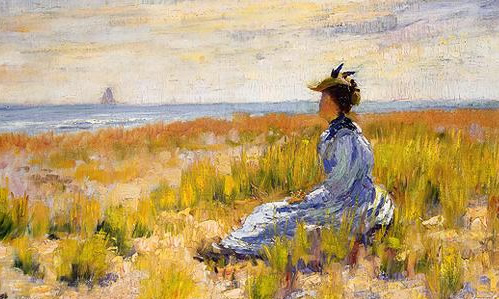 Owning the Future through ACTION.


ATE Recap 8-5-09

By Freddie A. Bowles
Special Dispatch from Reno, Nevada


Let the conference begin! Enough of the nuts and bolts of organizing a conference. It's time to talk about the conference itself.
The Conference Is Shaped
To Conform to the President's Theme.


The Association of Teacher Educators (ATE) holds two conferences each year, one in February and one in August. Each is built around a theme chosen by the president. ATE's current president, Dr. Annette Digby of Lincoln University, chose for her theme the title, "Owning the Future through ACTION: An Inclusive Vision for Teacher Education." Each letter of the acronym represents a strand or subtheme to guide conference "Calls for Proposals" (CFP).
A = Advocacy
C = Collaboration
T = Technology
I = Internationalization
O = Outcomes
N = Need

A "CFP" is sent to membership for consideration several months preceding each conference. Submissions focus on one of the strands to fit the President's theme. For example, Shirley, Cathy, and I submitted a proposal under Strand 5, Outcomes. The title of our presentation, "Peer Review as a Formative Evaluation," looked at models of evaluation used in the tertiary settings of colleges and universities. We discussed the differences between peer review and mentoring, proposing that a combination could be used formatively as a "Peer Consultation Model" tied to ATE's Teacher Education Standards. We were one of 145 concurrent sessions that focused on President Digby's six strands.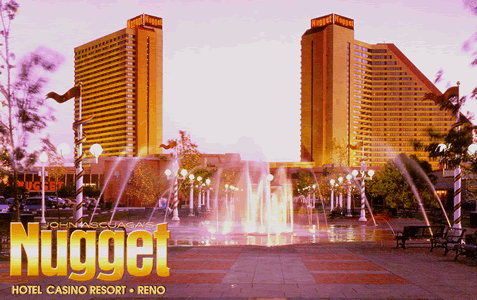 The conference officially opens with the Sunday evening President's reception and keynote speaker, but much activity takes place before opening night. Many early bird arrivals at the Nugget Hotel Casino Resort attended a three-hour "preconference" professional session on Saturday. Two preconference gatherings focused on technology. The third had to be rescheduled for Chicago because the presenter was stuck at an airport somewhere far away from Nevada — more horror stories of air travel in the United States.
Another preconference event is the Sunday evening Newcomer's Reception, organized by the planning committee to greet and welcome new members of ATE. Sunday is also another day of committee and commission meetings, so those of us who arrived early and trudged our way through the necessary business sessions eagerly await the official conference opening.
Public Defender Vito de la Cruz
Shares His Inspirational Life Story.
The keynote speaker originally scheduled for Sunday night had notified us in early summer that she would be out of the country, so President Digby invited a local Reno dignitary, Federal Public Defender Vito de la Cruz, to speak in her stead. How fortuitous for us! Mr. de la Cruz engaged us with his life story of growing up in a family of migrant farm workers from South Texas. His strong Yaqui and Chicano family values and the encouragement of his world history teacher in high school motivated him to continue his education. These values are still present as he advocates for the underserved and indigent poor with a strong focus on federal Indian jurisdiction, Constitutional Law, trial practice, and procedure. His talk also focused on President Digby's six strands, with a slight twist to the "O." Mr. de la Cruz opted for "opportunity," a good fit for his life story and ACTION!
Participants adjourned with a buzz of excitement and appreciation for Mr. de la Cruz's inspired presentation. I was doubly excited because I had the honor of sitting next to his gracious wife, Anastasia. We both taught ballet earlier in life and also shared a love for language education. I was twice blessed by the de la Cruz family.
You might think the night was drawing to a close, but not for this organization. The opening dinner was merely the delicious entre. Dessert, literally and figuratively, followed at the Poolside Terrace for the President's Reception. Local DJ Troy Fullmer had everyone on their feet or dancing from their chairs as we celebrated the beginning of a fabulous conference.
Concurrent Sessions Are Plentiful,
Including One on Native Languages.
On Monday and Tuesday from 8 until noon, concurrent sessions took place in twenty different meeting rooms. Special commissions appointed by the president also use this time to present their reports. In my role as a member of the Commission on the Education of the American Indian (I was appointed by former ATE President Jane McCarthy), I was honored to report on one of my research foci: Preserving and Reviving Indigenous Languages. The Commission also reported on its goal of publishing an edited volume of solicited articles relating to American Indian Education.
With so many fascinating offerings on the schedule, choosing sessions requires a strategic plan. I had to consider my planning committee duties, my own involvement in two presentations, and the topics and themes I wanted to study. I focused on multiculturalism with three choices:
"No Longer a Dream: Diversity as Our Destination and Reality," presented by my good friends and colleagues, Dr. Raphael C. Heaggans and Dr. Walter S. Polka;
"Teacher Characteristics for Underserved Students: I Don't Do Anything Differently," by another close colleague and friend, William M. Young; and
"The 21st Century Hip-Hop Minstrel Show: Are We Continuing the Blackface Tradition?," a second presentation by Dr. Heaggans.
Dr. Avani Sheds Inspiring Light
On the Valuable Role of Mentoring.
At lunch the entire group gathers to hear a keynote speaker. On Monday, Dr. Nathan T. Avani, Professor and Department Chair or Secondary Education at San Francisco State University, not only gave the keynote address, but "came early and stayed late" for several days of the conference. He also gave me a heads-up when I left my cell phone on the breakfast table! Dr. Avani's topic focused on mentoring. His story about his personal evolution as a mentor through one particular high school student's persistence evoked laughter and tears and reminded us of our responsibility as mentors to our own students. This initial encounter led to Dr. Avani's lifelong commitment to mentoring, inspiring several publications, including one with his friend, colleague, and ATE President, Annette Digby.
Tuesday's keynote speaker was our very own, very dear, very gentile former ATE President, Dr. W. Robert Houston. This humble man has been a role model for me throughout my involvement in ATE. I became acquainted with "Bob" at my first summer conference in Bismarck, North Dakota, along with his lovely and gracious wife Elizabeth. Dr. Houston is the cornerstone of the Leadership Academy, ATE's own mentoring program, designed to inculcate the organization's values and expectations for its future leaders. The Leadership Academy is another preconference event for nominated members to attend the Friday before the conference. Dr. Houston and Elizabeth are tireless organizers and promoters for both the organization and the Academy. His calm, unflappable demeanor, keen wit, and sharp intelligence set the barre for all members of ATE. I was very excited to hear this incredible educator's address. It was phenomenal.
Dr. Houston began by showing a photograph of a Japanese artist, who is painting an image of calligraphy for Bob and his wife during their visit to Japan. The calligraphy, which reads "One Life, One Encounter," symbolizes the theme for his presentation, "Unexpected Events: The Echo." Dr. Houston's talk connected serendipitously to the themes expressed by the previous two keynote speakers. His presentation was interwoven with echoes of the events he has experienced during his journey from the public school classroom to the University of Houston. "It's not what happens in the event, it's what happens after," he said.
Three tremendous inspirational speakers in three days ignite the flame for the beginning of the academic year.
Bring the Family!
But that's not all that feeds and fans the fire. Because the summer conference also focuses on building our ATE learning community, members are encouraged to bring their families along. The planning committee always had at least three and sometimes four young ladies accompanying us to dine and spend a few spare minutes with their elders. Billy G. Dixon, meetings coordinator, chooses hotels based on facilities amenable to all ages. Johnny Ascuaga's Nugget fit the bill perfectly, keeping the younger ones in the pool, the arcade, or in the immense lobby to watch the passing parade of interesting people.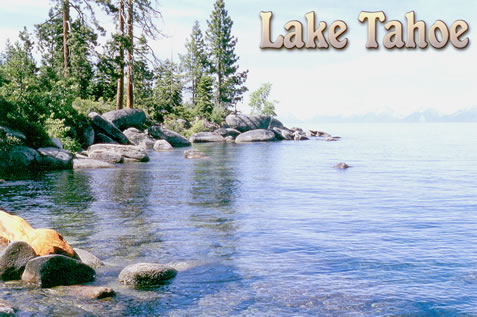 Afternoons are devoted to optional educational and cultural field trips. Our first trip on Monday afternoon was to Lake Tahoe, an hour's drive from Reno. Leaving the shrub-steppe of the city, we climbed into an Alpine-like wonderland of evergreen trees laced with ski runs. Almost half the conference attendants opted to take the dinner cruise on the Tahoe Queen, the only authentic Mississippi paddlewheel on the lake. We were immediately seated at dining tables on the first and second decks for a three-hour cruise to Emerald Bay. Most of us adjourned to the upper deck after dinner to enjoy the sunset, watch for eagles, and listen to the captain tell about the history of Fannette Island and Vikingsholm. The cool, lake air refreshed us just enough to enjoy the live music and dance off another fine meal before boarding the buses bound for Reno.
We Visit Historic Virginia City,
Gold Hill, the Fourth Ward School .
Our second "field trip" took us to Virginia City, established in 1859 when the Comstock Lode of silver was found "in them thar hills." In 1961, the whole town was declared a National Historic Landmark. The town was destroyed by the "Great Fire of 1875," which was reported to have cost the town over $12,000,000 in damages. Once populated by almost 30,000 inhabitants, the town has dwindled to just around 1,000 folks today.
We arrived in two buses, but unfortunately, we had very little time to visit the attractions because most historic establishments closed at 5 o'clock. Our group, adults and kids, opted to take the Virginia & Truckee Railroad up to Gold Hill, another boomtown thirty minutes away by train. We meandered through the dry, hot countryside, sitting in the open car of the steam locomotive, crossing under the only remaining ore trestle from the 1870s, disappearing into Tunnel No. 4, and catching brief glimpses of the ruins of the Comstock Bonanza mine pits. This is some desolate country! It's hard to imagine that President Grant gave a speech from the second floor of the Savage Mine Office, that Samuel Clemens penned his nom de plume, Mark Twain, while working at the Territorial Enterprise newspaper, or that the famous Houdini appeared (and disappeared) at Piper's Opera House.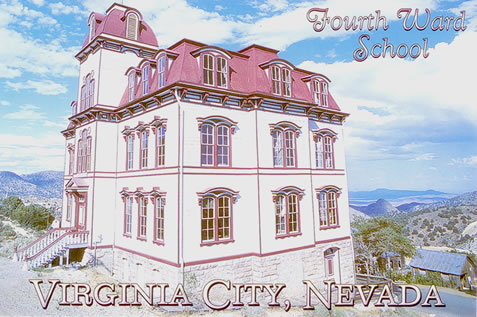 Our train was the last of the day bound for Gold Hill, so by the time we returned to Virginia City, all the museums were closed. We were especially disappointed that we missed touring the Fourth Ward School, but my friend from Wisconsin, Barb Short, decided to join me for a hike up the hill to get a peak at the famous public school. Touted as the finest structure of its kind by the local newspaper, the facilities included heating, ventilation, and sanitation systems (read indoor plumbing!) when it opened in 1876 with over one thousand pupils. Barb and I agreed that we would have gladly matriculated from this grandiose structure.
By the time the two of us had strolled along the wood-slated sidewalk, the rest of our group was dining on pizza in one of the original saloons. We had just enough time remaining to share a slice and quaff a beverage before departure time. Lovely old buildings filled with touristy trappings left me wishing for more time to explore the museums and restored mansions in the once-glorious town of Virginia City. But luck was vicariously with me. My seatmate, Dr. Heaggans, gave a lively report of his visit to the Mark Twain museum. I in turn described our the ride to Gold Hill.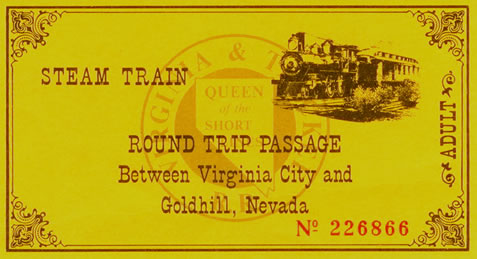 Tuesday was the last evening of the conference, which coincided with Hot August Nights in Reno. Beginning on the last day of July, a bevy of classic cars began rolling into Sparks. By Sunday, the streets around the Nugget were cordoned off for the evening parade of cars. Overnight a gigantic sound stage appeared at the end of a row of carnival fair eateries. We stepped off the Virginia City bus and into a world of nostalgia. The cars were simply breathtaking. For the next hour, several of us lined the sidewalk to admire the inventive restorations of America's love of the automobile. Bill, Terrell and Walt peeled off the names, models, and makes of almost every vehicle that passed until Cathy, Cari, Debbie, and Shirley drifted to the soundstage to listen to an ABBA cover band.
The night ended with all of us on the cabaret dance floor for one last dance to the showband, Steppen Stonz, where we also said our farewells. Many of us had early departures and were not likely to cross paths until next time 'round. Cathy and I were one of the early departures, so we were unable to stay for the President's Brunch, but had we known the flight adventures ahead of us, we would have gladly remained behind a while longer to hear our president's address and share one more meal with our ATE family.