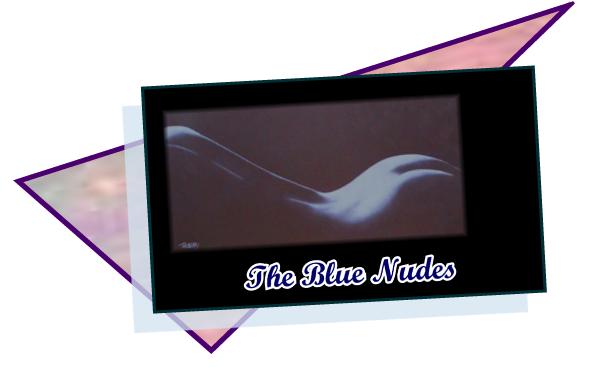 Wilton Alford Treadway's
oil-on-canvas masterworks,
the Blue Nudes, are the showcase
(and only) items in the General Store.
We've discussed adding others.
Most likely we shall.
Facilitating e-commerce seed projects
for artists and artisans
is one of the developmental site's missions.
It's just that our artists and artisans
are so focused on the image and the object
that they haven't found the time, or space,
for marketing and fulfillment.
The proposed lineup:

Blue Nudes.
West Winds Pottery.
Gold Bands
Loose Diamonds
Stained Glass Ornaments.
Coming Soon (perhaps. . . . )
It's an e-commerce idea
in the very early stages of development.

CornDancer General Store.
The Blue Nudes.
| ©2000 by David Ebenezer Baldwin Bowles | Send e-mail | 501.450.7989 |