The corndancer.com website
is an internet-based laboratory
created to facilitate the dynamic development
of computer language skill sets,
business success concepts and formulas,
e-commerce seed projects,
and web database design and management.
The site provides an unfettered venue
for writers to publish without corporate constraint
and to archive written works for their readers.
It provides online gallery space
for artists and artisans to display their creations.
For each of the practitioners who fashion its content,
corndancer.com is a gateway into the Great Game
of Ideas, Persuasion, and Consequence.
Maintained by Ebenezer Baldwin Bowles
and a byted crew of interns and associates,
the site was launched on Tuesday, July 18, 2000.
By Labor Day, 2000, the site was not developed
to the level of excellence or originality
we had supposed it might reach in its first 45 days.
Learning HTML from the ground up has challenged
the partially ossified brain of the webmaster.
Developing content without a budget for talent
is another mountain to climb.
Nonetheless, we plod forward on the happy road of destiny.
Seventy-seven html pages and 61 .jpg images
populated the site on Labor Day.
Corndancer.com contained 14.639 MB of pages, images, and data.
Visitation statistics recorded by DellHost's Windows 2000 Server
reported a sluggish response from the great world beyond.
We average about 50 requests for pages each day.
Site hits, however, are not an issue at present:
We have intentionally hid the site from search-engine crawlers
and avoided active promotions or discovery through meta-tags
because of the site's primitive level of development.

Three areas of corndancer.com were developed
to a reasonably competent level of design and substance:
the Blue Nudes section of the CornDancer General Store,
Chad's Linux subsite,
and Letters from Cricket Song.
The major deficiencies in development were
the sketchy, uneven character of the Small Business Vortex,
the rudimentary visual style of many of the pages,
and the absence of a ruling passion beyond Letters from Cricket Song.
The expansion of that ruling passion, we think,
will impart a discernable sense of identity to the website, so....

....we're working on it.
---

Of the 21 web pages brought on-line at launch,
20 were written in HTML on Word Pad.
One page was produced by the WYSIWYG feature of Microsoft Word 2000.
Graphic arts elements were created with Microsoft PhotoDraw 2000.

29 HTML pages were active
when the site's presence was announced on July 21, 2000,
in E-mail bulletins to friends and associates
and in links embedded in the first Letter from Cricket Song.
The site contained 49 .jpeg images.
At its core the site's HTML code is sparse,
unsophisticated, and a bit erratic.
The only sophisticated code was produced automatically
in two pages written in Microsoft Word 2000.

A table at the bottom of most pages
indicates the developmental level of the page.
This is the scheme in use:


Empty

Raw (Copy or Design)

Partial Draft

Solid Draft

Mature (Narrative or Design)
------------------------------------------------------------
The site features four major elements: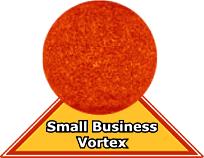 Small Business Vortex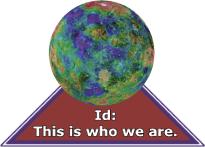 Id: This is who we are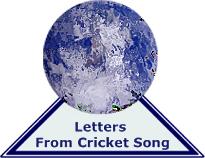 Letters from Cricket Song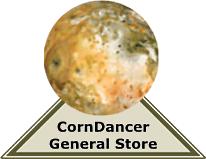 CornDancer General Store

------------------------------------------------------------
CornDancer Intern Chad Miller,
a computer science major at university,
is developing a subsite
about the Linux operating system.
------------------------------------------------------------
corndancer.com
Site Status Report
CURRENT PHASE:
Stasis and Consolidation Two.
September 7, 2000, through today.
PREVIOUS PHASE:
Phase Two: The Forty-First Yard.
July 31, 2000, through September 6, 2000.
PREVIOUS PHASE:
Stasis and Consolidation One.
July 27 through July 30, 2000.

PREVIOUS PHASE:
Phase One: The Launch.
July 14 through July 26, 2000.
---
link to csstest.htm
---

Visitors Count:
NOTE: Haven't figured out how to bring this tidbit online.
Resident experts are welcome to send help.
---
Developmental Website
| ©2000 by David Ebenezer Baldwin Bowles | Send e-mail | 501.450.7989 |