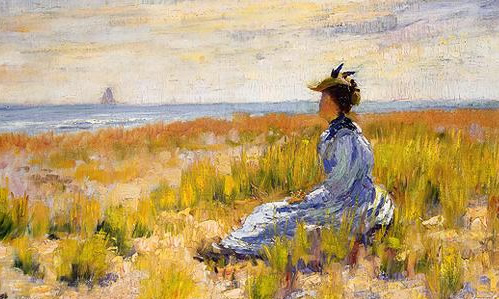 MAT Interns Hone their Skills
at AFLTA Foreign Language Festival.

Development 2-8-13

FESTIVAL REPORT
Rogers, Arkansas


Special to Planet Gnosis
Six current Master of Arts in Teaching (MAT) interns and four pre-MAT students from the University of Arkansas (UA) devoted the first Saturday of February to honing their professional skills as foreign language educators by volunteering at the Arkansas Foreign Language Teachers Association's (AFLTA) District III Festival, a competition for middle and secondary students from the northwestern corner of the state. Rogers Heritage High School hosted the event.
The volunteers are enrolled in the Department of Curriculum and Instruction as students of Dr. Freddie Bowles, who also participated as judge for the German talent and drama category. Six of Dr. Bowles' interns will graduate this spring with an MAT degree. Amy Farrar and Carissa Porter will be licensed to teach French. Kirstie Cantwell, Saffron Piña, Elise Shoemaker, and Rachel Story will be licensed in Spanish. Pre-MAT students Jennifer Longstreth, Susan Moreno, Christhian Saavedra, and Sarah Waddell will enter the MAT program in July to become licensed in Spanish.
Over 500 High School Students
Compete in French, German, Spanish.
Over 500 students from 18 school districts registered to compete in their target language of either French, German, or Spanish. Competitions were held in Level I through Advanced. Heritage speakers of Spanish also competed in a category designated especially for them. Twelve culture classes on language, dance, food, and traditions were offered throughout the day for students who had completed their competitions. Entrants who scored 15 points or more on any competition became eligible to compete in the AFLTA State Festival at Arkansas Tech University in Russellville on May 4th.
The 10 UA emerging professionals judged one or more of several competitions, including extemporaneous speaking and reading, poetry recitations, a vocabulary bee, and art, drama, and talent competitions. The high school scholars also competed in a culture bowl for each language.
District III Director Ellen Rainey praised the UA students for their enthusiasm and assistance, noting that their participation showed initiative and professionalism.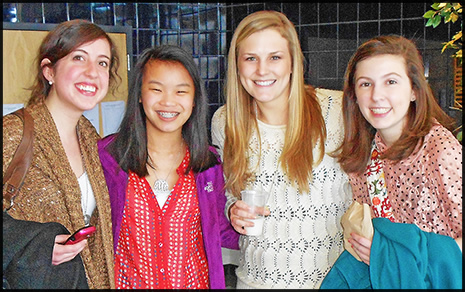 Elise Shoemaker (left) and Kirstie Cantwell (3rd from left) assist student competitors in finding their competition room.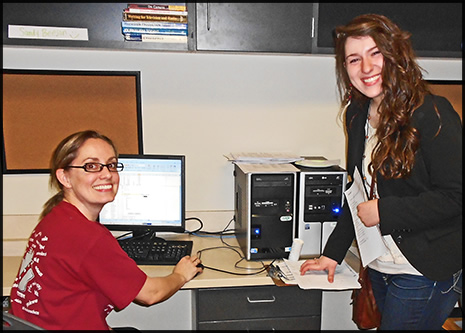 Rachel Story (right) turns in score sheets to Kristen Novotny, Springdale Spanish teacher and president of Arkansas Association of Teachers of Spanish and Portugeuse.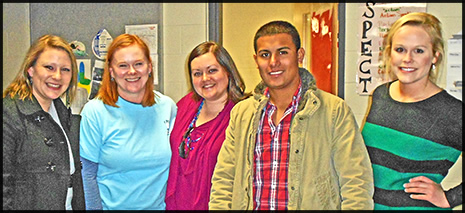 Pre-MAT students assist Spanish teacher Lisa Thrailkill with Poetry competition: Susan Moreno (left), Lisa Thrailkill (Rogers HS Spanish teacher and head of the World Language Department), Jennifer Longstreth, Christhian Saavedra, and Sarah Waddell