Jeff Ayers
A is for Audience
I need one to entertain
B is for Bright
The future,
For everyone
C is for Cross
What offered us freedom
D is for Dude
Self-identification
E is for Entitled
Never hungry, never thirsty,
Have to work
F is for Face
A presentation to the
World
G is for Gamer
Vidya Games 4 Lyfe
H is for Half-and-half
A mix of many, many
Halves
I is for Insight
Leading to a Career
J is for Jump
One of many things
I can't do
K is for Know
What I want to do
L is for Languages
I speak one-and-a-half
M is for Mexico
An ancestral land
N is for New
I am not old, therefore…
O is for Ozarkia
Where I live
P is for Peruse
How I do not shop
Q is for Qualia
Sensation is one
Key to knowledge
R is for Rotund
I'm a "big 'un"
S is for Suburbia
My mythic homeland
T is for Truth
Worth dying for
U is for Ungood
Doubleplus
V is for Vorpal
Because nonsense has its place
W is for Whiteboy
Spoken like a curse,
Felt like one, too
X is for X-ray
Never had one
Y is for Young
At heart eternal, God willing
Z is for Zamboni
I want to drive
One,
But I don't know whom
TTo ask
February 23, 2012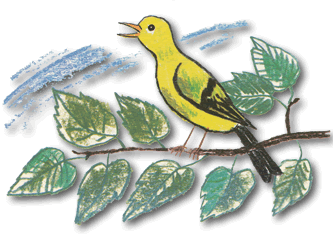 Alonzo Terrell
A is for Age.
I'm thirty years young or old, I see no reason to debate the phrase.
B is for Boy.
When I was a boy, the doctors thought I was deaf, and I was taught sign language before I spoke at age 3.
C is for Collie.
My favorite companion, both standard and currently, border.
D is for DiMicco.
This is my biological last name, and my only connection to my Italian heritage.
E is for English.
I speak only English, minored in Italian, but speak only English.
F is for Fitness.
Since 2007, the philosophy of fitness has led me to help myself by using healthy coping skills, as well as inspiring others who were in search of the same. I've been an obsessive coach for awhile, focusing on reducing injury and encouraging a holistic approach to overall well being.
G is for Goofy.
Not only a lovable Disney character, but a character trait I have.
H is for Half-red.
I was born with a port wine stain and have always considered myself mostly biracial.
I is for Independence, Hammond, Hanford, and Fayetteville.
These are the names of the semi-suburban towns I grew up in.
J is for Journey.
I've journey to Canada, Mexico, Costa Rica, Norway, Germany, Belgium, The Netherlands, briefly in France, and 43 out of the 50 states in the US, but I'm hoping to see a few more.
K is for Kiddos.
I'm excited to be the stepfather of Noah and Olive, my love's beautiful children.
L is for Louisiana.
I grew up both here and in Arkansas, but Louisiana will always be home.
M is for Martha and Manolo Molina.
My mother and second father have both helped me acquire patience and an obsessive dedication to mastering skills needed to be successful with future endeavors, and with a Filipino twist.
N is for Narcissistic Personality Disorder.
Due to the extreme preventative measures my parents took to ensure my self-esteem was high enough to withstand any negative perchance assaults from unruly children and peers in regards to my physical appearance, I've developed an unhealthy ego.
O is for Once.
Once upon a time, a professor stated "the social class of your progenitor is a good indicator of what social class you'll likely fall into." I'm neither rich nor poor; I'm directly in between.
P is for Pook.
This is the nickname of my lovely Canadian bride to be.
Q is for Quarrelsome.
I would've preferred "pugnacious," but the "p" was taken.
R is for Roman Catholic.
Being Italian, I was baptized Catholic, but I rarely attend Mass.
S is for Syntax.
When you get to "Z" you'll know what I mean.
T is for Terrell.
A name adopted from a wonderful man.
U is for Utilitarian.
I wish I strove to be more utilitarian in my daily habits.
V is for Vascular Disorder.
I've a rare vascular disorder, Klippel-Trenaunay Syndrome, for which I spent a portion of my youth in examining rooms, and later, it prevented me from joining the Peace Corps.
W is for Water.
I like to stay hydrated, and since I weigh 213 lbs, I require close to 106.5 oz daily.
X is for Xerophyte.
Watering plants is a chore often forgotten, but xerophytes often forgive those absent-minded people, myself included.
Y is for Yiddish.
A fascinating dialect, the more I hear, the more I wish I knew.
Z is for Zo.
An appellation I'm known as with athletes I'm coaching.
January 26, 2012