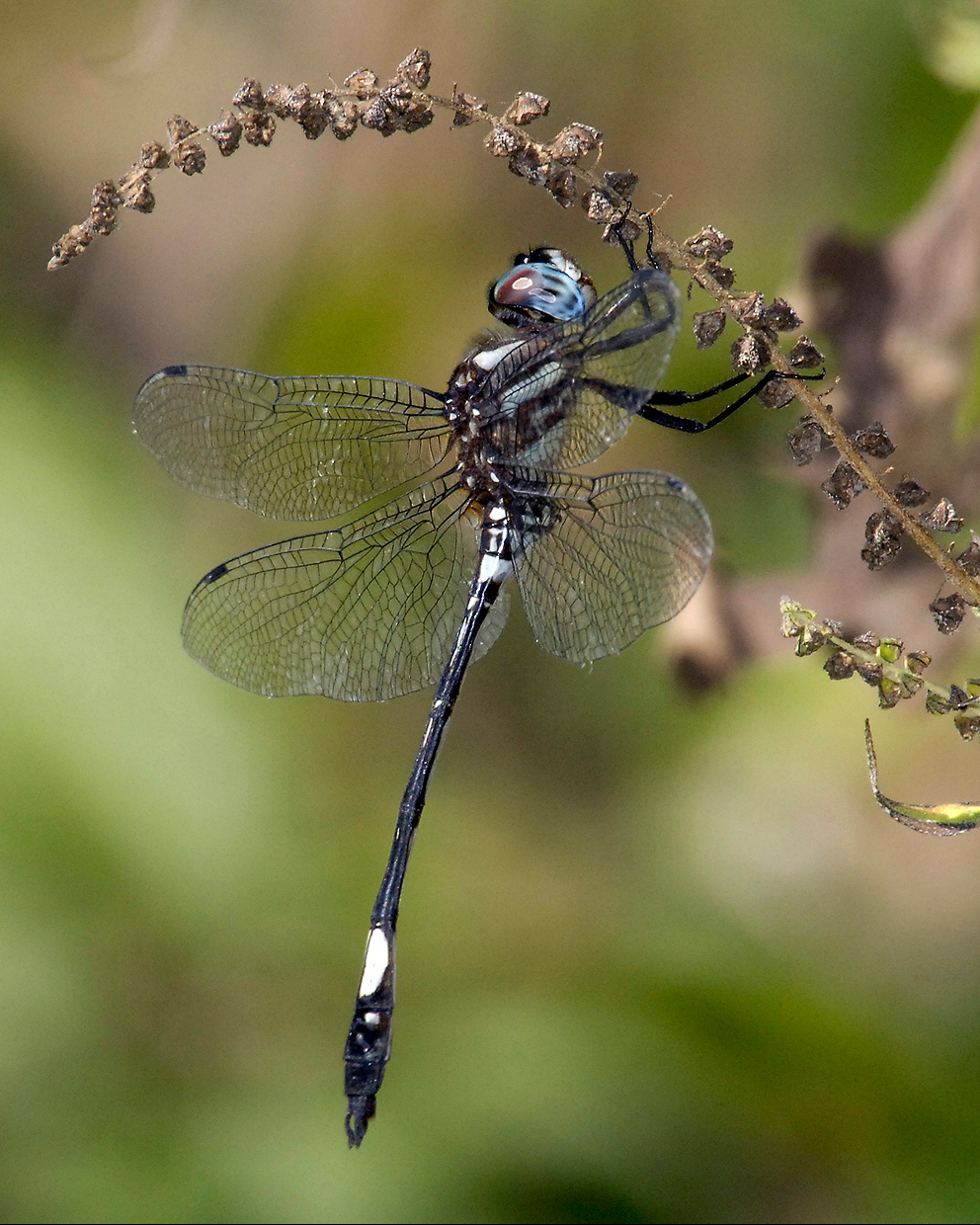 Pale-Faced Clubskimmer ∞ Brechmorhoga mendax
By the Brazos River in south-central Texas • October 23, 2005
Photograph by Bob Thomas

By Bob Thomas
Posted on April 27, 2013, from Fayetteville, Arkansas

The Pale-Faced Clubskimmer (Brechmorhoga mendax) is one elusive Dragonfly. This one was gracious enough to pose for me on October 23, 2005, by the Brazos River in south-central Texas. Quite different from the Neon Skimmer in color and shape, this Clubskimmer has been described as the most graceful on the wing of any odonate.
They are rarely seen perched as they keep their distance from large human objects. You can spot them flying at dusk in clearings near streams, where they feed on emerging mayflies and caddisflies.
This bug gave me the slip several times but finally perched. I was able to sneak up around the side of the bushes to get this shot.
One cannot get too close to these magnificent creatures as they will fly away. My photographs are taken where the Dragonflies are about 15 to 20 feet away. Did I mention that patience is a required addition to your field gear? I use a 300mm lens with a 1.7mm teleconverter on a tripod using flash to eliminate any shadows.
Such grace and beauty only nature can provide. I am grateful for the opportunity to share what I see in these wonderful insects called Dragonflies.


Graceful on the Wing was posted on Saturday, April 27, 2013

Bob Thomas
You can reach Bob by e-mail at rthomasode@gmail.com