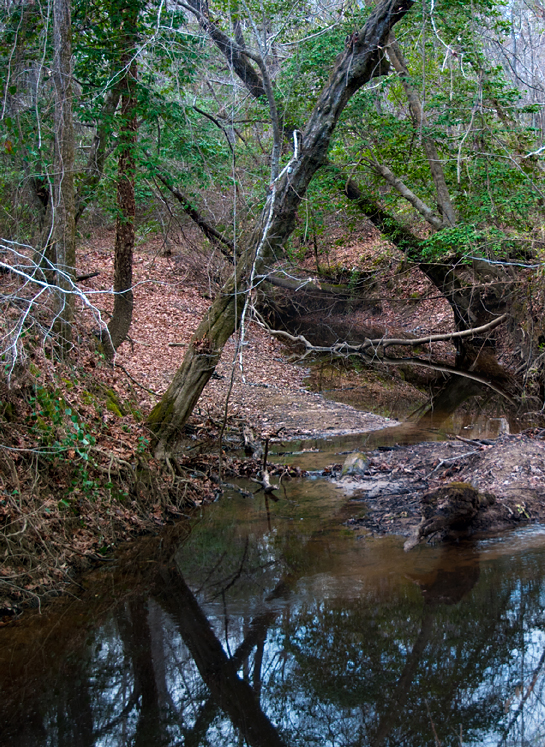 "X" marks the spot: This stream abuts and for a few yards runs parallel to Monticello Road north of the Junet community in Grant County, Arkansas. The X-crossed trees are in plain sight, but you must be looking to see them, or just get lucky like I did.

Sunday, January 23, 2011
Mother Nature, most of us will agree, can be cantankerous and sometimes downright ornery. To make up for these inconvenient mood swings, she plants little snippets of joy for us to observe, but — still exacting her final pound of flesh — hides them from most of us. In this particular case, she picked an innocuous county road in Grant County, Arkansas, for her hiding place.
The road has a split identity at the spot where it crosses U.S. Highway 270 at the Junet community. You can always confirm that you are in Junet by the presence of a Christmas tree farm in the shadow in of a huge water tower. If you happen to turn south and head to Prague, the road is called County Road 75. That is not our direction. We are taking the same road, but on the north side it is known as Monticello Road. It starts out paved from Highway 270, a condition that dissolves to gravel after less than a mile.
The initial drive is pleasant but not spectacular. The most prevalent evidence of civilization is a plethora of signs announcing this or that hunting club owning this or that lease to a particular tract and will you please keep your butt out.
After a while, you encounter a hollow with some standing water and a nice old barn before you stumble across the X tree. You can see the barn at Weekly Grist for the Eyes and Mind, linked at the bottom of our story.
To get my X shot, I planted my tush on the inverted Mulehead Brand five-gallon bucket I dutifully carry with me, placing it at a good vantage point on the side of the road. In the middle of my shooting a lady drove up who, from our conversation, I determined to live close by. She admonished me to be careful on the side of the road. I thanked her and told her I could not resist the temptation to "shoot the X." She looked puzzled, and then said "Oh," when I pointed out the trees. As she was leaving, she allowed as how she and her husband enjoy photography.
She was a victim of Mother Nature's nefarious trickery. The X trees are in plain sight, but are cleverly tucked away unless you make the right glance. Like Mother Nature's other critters who must work for their survival, we must oftimes work to see the treats the Old Girl has created for us. This was an easy one. You could see it without leaving the truck. But you had to look.
N O T E S:
Nikon D300 Tripod Mount, ISO 300 / AF S Nikkor 18-200mm f3.5-5.6, 1/50 @ f4.2; Post processed with Photoshop CS5 Extended and Perfect Resize Pro 7.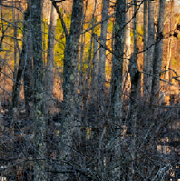 SEE MORE
of MONTICELLO ROAD
including a neat old barn
and a flooded hollow with
some neat sunset exposure at
Weekly Grist
for the Eyes and Mind.
Click here to go there.


Click the jump wings
to see the previous
Photo of the Week.

Click the camera
for an index to every
Photo of the Week.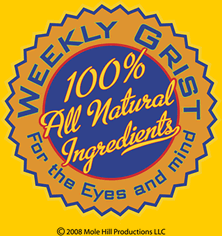 Most of the time, there is more to the Photo of the Week story than can be told in an essay. And most of the time there are more pictures to be seen. Presuming that some folk will enjoy being privy to this trove of information, I have created a blog, "Weekly Grist for the Eyes and Mind," where I am showing and telling "the rest of the story." There are also some blatantly commercial mentions of some of the things we do to earn our beans and taters. Click on the Weekly Grist logo and go to the blog. — J. D.