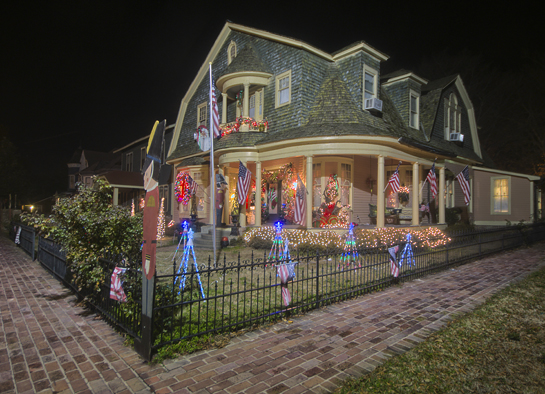 Vintage 1903, Margland Bed and Breakfast was rescued and faithfully restored by Wanda Bateman and Ed Thompson in 1985. The upper floor is the residence, the first floor, replete with period furnishings, houses the kitchen (not period) and provides space for parties, showers, meetings, dinners, luncheons. Wanda and Ed house their bed and breakfast guests in four adjacent homes of similar vintage and construction, all on the same block. You are witness to the fact that they go all-out when it comes to Christmas decorations.

Sunday, December 18, 2011
When you see Margland Bed and Breakfast from the outside in December, you get the idea that whomsoever dwells in the house in Pine Bluff, Arkansas, is serious about celebrating Christmas. You see lights, Santa in several permutations, soldiers guarding the corners, lots of American flags, and dozens of other artifacts of the season. Impressive as it is, howsomever, it is but the tip of the iceberg.
When you go inside you are entering what I surmise to be the largest concentration of Christmas decorations per cubic foot on the planet. We are talking mind-boggling here. I'm thinking it would take days to inventory the plethora of ornaments, Santas, pictures of Santa, dolls, soldiers, trinkets, doo-dads, thingamajigs, and whatchamacallits. All of which is a good thing. You get to enjoy it without so much as lifting a finger.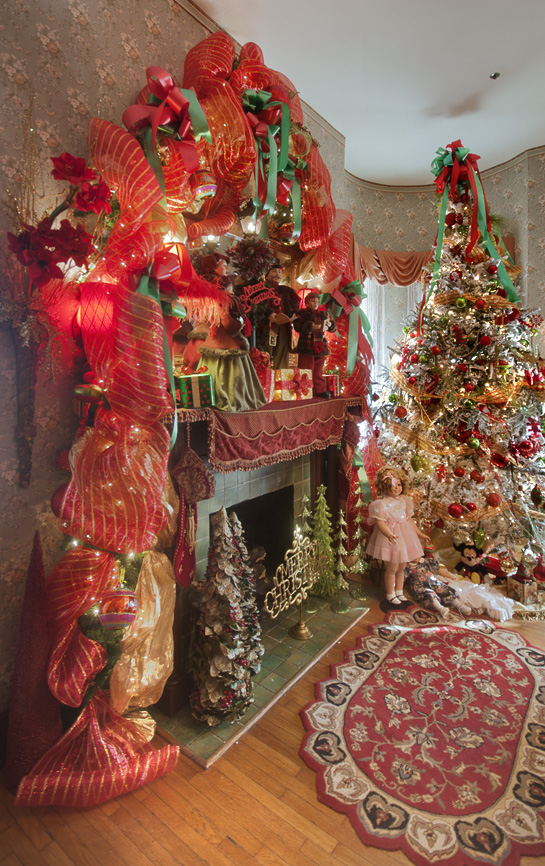 When you walk in the front door, you are greeted by a huge Christmas tree and the biggest hum-dinger of a festooned fireplace upon which you ever laid eyes. Santa enters this domicile through a portal that rivals the Rose Bowl. A near life-size Shirley Temple doll stands by the hearth, something the Rose Bowl does not offer.
The front porch is a dazzling display of lights, flags, and Christmas decor.
The proprietors of Margland are Wanda Bateman and Ed Thompson. Wanda is the sales manager, maitre-de, chef's helper, inn-keeper, and smiling face. They must be doing something right because during the Christmas season, they cater and host belt-fed family, church, and organization events, most of which are repeat customers.
Their hearts are as big as their decorations, and they share their success with the community. Seems like that's the Christmas spirit.
N O T E S:
Nikon D300, tripod mount, ISO 200, Sigma 10-20mm F4-5.6, EX DC HSM. Base exposures noted for compositing — House on corner, 1/10@f4; porch closeup 1/@f4; fireplace 1/5@f4. Post processed with HDR Express, Photomatix Pro, and Photoshop CS5 Extended.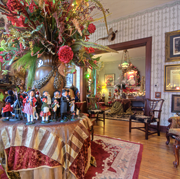 SEE MORE OF MARGLAND
inside and out at
Weekly Grist
for the Eyes and Mind.
If you are not bubbling over
with the Christmas Spirit as of yet, this will go a long way
in healing that condition.
Click and go. May contain nuts. Non-fattening. No elves or reindeer were harmed in producing these pictures or story.

Click the jump wings
to see the previous
Photo of the Week.

Click the camera
for an index to every
Photo of the Week.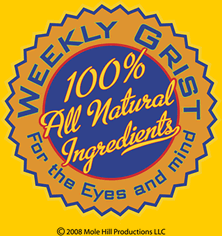 Most of the time, there is more to the Photo of the Week story than can be told in an essay. And most of the time there are more pictures to be seen. Presuming that some folk will enjoy being privy to this trove of information, I have created a blog, "Weekly Grist for the Eyes and Mind," where I am showing and telling "the rest of the story." There are also some blatantly commercial mentions of some of the things we do to earn our beans and taters. Click on the Weekly Grist logo and go to the blog. — J. D.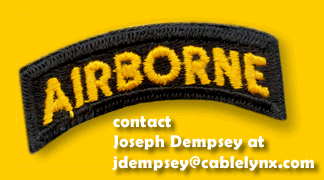 ---
---
---
---
---
---
---
---